Alumnus Alia Ismail Shares Her Business Insights and Career Accomplishments Within the Financial World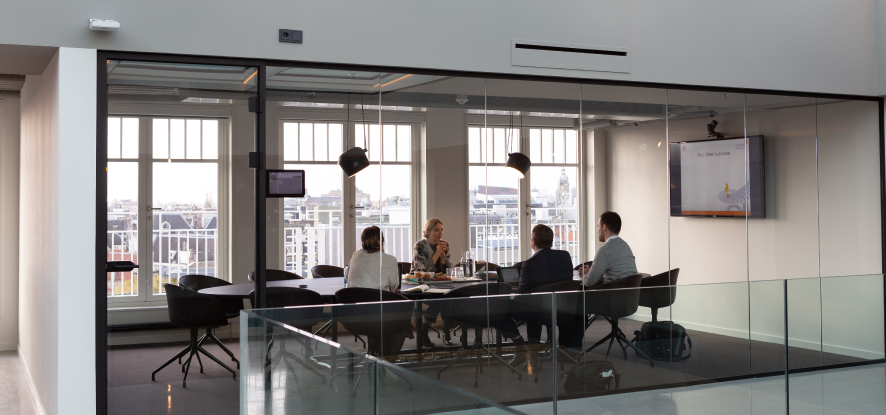 The financial industry is an imperative line of business that is contributing to the rapid expansion of societal growth both physically and economically. As we delve into the future, the economic environment is evolving alongside technology, with new businesses—such as SoFi and Yotta Bank—sprouting from digital innovation to appeal to a younger audience. However, one element that will hopefully always be a component of the financial industry is the relationship between financial advisors and their clients. Part-Time MBA alumna Alia Ismail (MBA '08) understands the importance of connecting with clients and garnering their trust.
Regardless if it's in person or online, she emphasizes the need to maintain personal relationships, something that the COVID-19 pandemic has taught her exceptionally. Additionally, to build trust among clients, an individual connection is imperative to establish long-lasting connections, which, in turn, creates a more fruitful dynamic for both the client and the client manager.
Alia credits Graziadio for helping her further understand the importance of ethics in the workforce, which she states ultimately contributes to higher success rates. She claims that to be a genuine Best for the World Leader, one must "walk the walk" and not simply "talk the talk," meaning leaders need to focus on action, as actions speak louder than words.
Alia's advice for businesses and organizations potentially struggling from the effects of COVID-19 is to reduce costs wherever possible. This will help contribute to the significant increase of the bottom line. She also recommends businesses speak with a licensed professional, such as a certified public accountant (CPA), to learn ways to potentially utilize tax codes and other strategies to increase cash flow and reduce expenses.
Overall, we're looking forward to seeing how Alia continues to grow within the financial industry and how she plans to make waves as a Best for the World Leader.
Interview with Alia
1. What industry are you in, and why did you choose that industry?
I am in the Financial Services Industry. I chose this industry because I would like to provide people financial security and make sure they have confidence about their financial future.
2. How do the values of being a servant leader play out in your life?
Being a servant leader helped me appreciate team spirit and engage with others on a personal basis. It made me feel more accountable to others when it comes to both service and relationships.
3. Share your recent professional success and what made it successful?
I've recently completed my financial services licenses: the Series 7, the Series 66, and Life and Health Insurance License. Those licenses do not only provide me with the education and the knowledge I need in the financial services industry, but they also allow me to serve people most comprehensively.
4. What is one thing that you learned from your experience at Graziadio that has influenced your life?
Graziadio taught me the value of ethics. While ethical people take longer paths toward success, the certainty of their success becomes much higher by sticking to their values.
5. What is one business tip that you could share that you've learned during the pandemic?
The pandemic taught me that relationships are about connecting. It does not matter whether we meet with people in person or online. If we develop the connection, we can serve each other successfully and build strong, long-lasting relationships.
6. What advice do you have for those looking to build a similar career path or transition into your function or industry?
For those seeking to become financial advisors, I would like to emphasize trust's value. Trust is the key to all successful relationships. The more one can gain people's trust, the higher the likelihood of satisfying clients and creating a more extensive client base.
7. What advice do you have for business owners that may be struggling during this global pandemic?
For business owners struggling during this global pandemic, I would suggest that they cut costs as much as possible. The more expenses they can remove, the higher their financial health will be. I also advise them to save on taxes. Many business owners pay taxes more than necessary. I advise those to check with their CPAs for the best tax strategies constantly.
8. What book would you recommend to business school students or alumni?
I recommend The Seven Habits of Highly Successful People. This book trains the reader to think positively, remain consistent, and know what to focus on in their career and life. There are things we can control, and there are other things we cannot. It's good to differentiate between those, so one utilizes and preserves one's energy in the best way possible.
9. What is your favorite quote?
"If people like you, they'll listen to you, but if they trust you, they'll do business with you." - Zig Ziglar.
10. What do you think makes someone a Best for the World Leader?
Leading by example is the most essential quality in a world leader. Verbal communication is not enough. It is actions that speak louder.