Pepperdine University Graziadio School of Business and Management MBA Program Ranked as One of the Top Programs in the Country
Graziadio Full-Time MBA Program Joins Executive MBA Program on Bloomberg Businessweek Ranking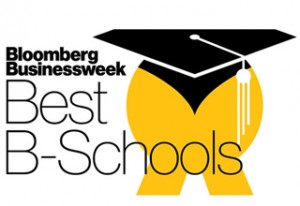 LOS ANGELES--(BUSINESS WIRE)--Pepperdine University Graziadio School of Business and Management's full-time MBA program has been named one of the top programs in the country, according to Bloomberg Businessweek's 2014 rankings.
The full-time program debuted at #63 in the 2014 rankings. Eighty-five U.S. and 27 international full-time MBA programs were ranked this year, according to Bloomberg. Pepperdine's Executive MBA program for experienced business managers has been ranked 23rd in the world by Bloomberg Businessweek.
"This ranking is a validation of The Graziadio School's commitment to providing an MBA experience with world-class education and value, and a proven return on investment to students," said David M. Smith, Interim Dean, Graziadio School of Business and Management. "We're very proud of our dedicated administration and our talented faculty, comprised of academics, researchers, executives, employers and entrepreneurs who have worked tirelessly on behalf of our top MBA program."
The full-time MBA program, offered at Pepperdine's Malibu campus, is designed to develop students' leadership skills through a relevant, experience-driven, values-based business education. The school offers both one-year and two-year full-time programs, the latter designed for students who seek to incorporate internships and study abroad experiences into their education.
A key component of the MBA program is Pepperdine's Education to Business (E2B) program, ranked by U.S. News & World Report as one of its "Top 10 College Courses that Will Pay Off at Work," which provides hands-on consulting experience during the MBA program. Working as a team, students research the strategic needs of a partner company and present recommendations based on the insights. The Graziadio School MBA program also offers a certificate in the Socially, Environmentally, and Ethically Responsible Business Strategy (SEER) program, which teaches how to apply SEER concepts to all aspects of business through four macro-values: corporate social responsibility, environmental stewardship, financial strength and superior product/service.
"Our unique curriculum is a differentiator from certain other MBA programs, which focus on business theory but are less focused on the acquisition of business acumen. Our belief is that certain key skills can only be learned through real-life, hands-on experiences, and the success of our program and our MBA graduates is a testament to the necessity of those skills," added Dr. Smith.
To determine which business schools offer the strongest education and best prepare MBAs for their careers, Bloomberg Businessweek ranked 112 full-time MBA programs on three measures: a survey of student satisfaction (45 percent of the ranking); a survey of employers who hire those graduates (45 percent); and the expertise of each school's faculty, measured by faculty research in esteemed journals (10 percent).
About Pepperdine University Graziadio School for Business and Management
A leader in cultivating entrepreneurship and digital innovation, The Graziadio School of Business and Management at Pepperdine University focuses on the real-world application of MBA-level business concepts. The Graziadio School provides student-focused, globally-oriented education through part-time, full-time, and Executive MBA programs at our 5+ Southern California campuses, Northern California campus, as well as through online and hybrid formats. In addition, The Graziadio School offers a variety of Master of Science programs, a Bachelor of Science in Management degree completion program, Presidential and Key Executives MBA and executive education certificate programs. Follow the Graziadio School on Facebook and Twitter.