Pepperdine Graziadio Students Complete Intern Presentations with Bryant Stibel Equity and Investment Firm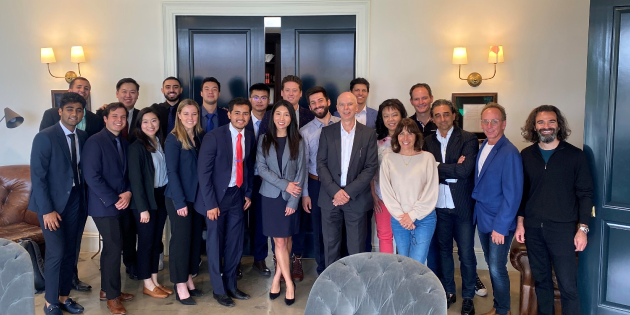 Congratulations to the 15 Pepperdine Graziadio Business School students who participated in the Bryant Stibel Internship presentations! Students were divided into four teams and presented investment pitches to the senior partners at Bryant Stibel. Investment ideas were for companies in diverse areas including travel/leisure, manufacturing, clean energy, as well as crypto/blockchain recommendations.
The internship is made possible by support from the Bryant Stibel private equity and investment firm. The program was created to provide an experiential and real learning environment, preparing the students to work on actual deals. The classes are open to MS in Applied Finance, MS in Business Analytics, and Full-Time MBA students, and enrollment in the two, seven-week classes is competitive. Bryant Stibel was founded in 2013 to provide strategy, capital, and operational support to businesses with a focus on technology, media, and data. The Bryant Stibel platform is unique in that it combines the creative vision of Kobe Bryant, one of the world's most well-known and respected sports icons, with Jeff Stibel, a proven market-driven operator and serial entrepreneur, alongside a team of proven public and private company senior management operating partners at Stibel & Co.
More information about the internship is available here.