Pepperdine Graziadio Celebrates National Hispanic Heritage Month by Highlighting Alumni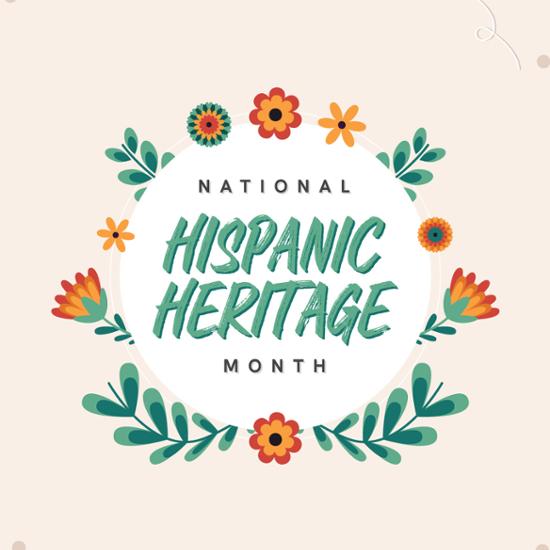 Each year from September 15 to October 15, the nation honors Hispanic Heritage Month (HHM) to celebrate the history and culture of the U.S. Latinx and Hispanic communities. The month-long celebration commemorates the influences and contributions of Latinx communities to American culture. The Pepperdine Graziadio Business School is proud to recognize the accomplishments of seven Graziadio alumni who are Hispanic business leaders in our community. These outstanding Graziadio alumni illustrate what it means to be a Best for the World Leader, using their business acumen to make a positive impact on diverse cultures globally.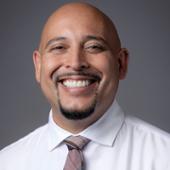 Sergio Baez (MSML '15), Licensing Director of Food and Beverage Partnerships at NBCUniversal
"HHM is a time to acknowledge, learn, and most importantly, celebrate all Latinos and the influence we have made on the world. It's an open house for the world to really see us and our vibrant cultures."
Born and raised in Southern California, Sergio Baez has over 16 years of experience working in licensing and promotions with The Walt Disney Company and NBCUniversal. Baez currently leads the food and beverage partner strategy for NBC where he is tasked to enhance the development of iconic evergreen brands (like the Jurassic Park and Minions franchises) and assist in producing revenue for upcoming key theatrical releases.
In addition to his day job, Sergio has dedicated his time to diversity in the workplace and empowering others to lead successful careers. In 2018, Sergio co-founded Disney's Latinx employee resource group, Mas+ (plus). At NBCUniversal, Sergio sits on the Hispanic leadership board, Unidos. Sergio's passion has also led him to become an adjunct business instructor at Cal State Long Beach, Cal State Los Angeles, Pasadena City College, and Loyola Marymount where he teaches marketing at the undergraduate and graduate level.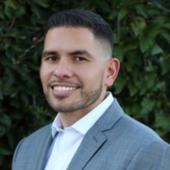 Paul Barela II (EMBA '22), General Manager of Ventura and Santa Maria, CA Distribution Centers, Reyes Coca-Cola Bottling
"My heritage has influenced my career from the start. Early in my career, a successful Hispanic leader encouraged me to "shoot for the stars." I was inspired by the fact that this leader had a similar background as me. Since then, I've continued to "shoot for the stars" and keep learning. Now I am a leader in a nationwide organization – something I never imagined! I am grateful to have the opportunity to pay it forward and positively influence others in their career journey."
Paul Barela II is the general manager of the Ventura and Santa Maria distribution centers for Reyes Coca-Cola Bottling, a Pepperdine Graziadio corporate partner. Barela was born and raised on the western side of San Bernardino, California. Looking back, Paul credits growing up in the cultural hub of the Inland Empire for his and his family's appreciation of various cultures. Paul's grandfather, Jose Paul Barela, always stressed the importance of family, heritage, and education. Growing up, Paul would spend time making traditional Mexican dishes with his grandmothers and cousins.
Barela is a recent graduate of Pepperdine Graziadio, earning his Executive MBA in April 2022. Since graduating, Barela has used his education to inspire those in his personal and professional life to be the best they can be. He considers his education at Graziadio as one of the proudest accomplishments of his life, citing Pepperdine's focus on encouraging diversity throughout the education system as an inspiration.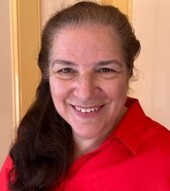 Martha Molina Bernadett M.D. (MBA '01, PKE 105), CEO and Board Chair of the Molina Foundation
"Being Hispanic is a super power. The power of family drives us, and it led me to become a physician, a leader and a role model."
Dr. Martha Molina Bernadett is a family physician and member of the founding family of Molina Healthcare, which for a time was the largest Hispanic-owned business in the U.S. She currently serves as chief executive officer and board chair of The Molina Foundation. Dr. Bernadett has traveled many paths as her career evolved from direct patient care as a family physician in a rural town with "three stop lights and no Starbucks" to leading research, innovation, and digital transformation at a Fortune 500 health plan.
Throughout her career, she has focused on providing access to care to underserved or marginalized populations. Dr. Bernadett says she has enjoyed serving individuals and families directly as a family physician, indirectly by establishing policy and overseeing systems of care as a Medicaid health plan executive, and in the nonprofit sector by addressing some of the root problems that lead to health disparities, namely access to education and healthcare.
Recently, she loaned her father's medical bag and stethoscope to the Smithsonian, where they will be on display at the Molina Family Latino Gallery, which opened on June 18, 2022.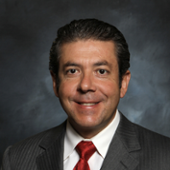 Oscar Gonzalez (MBA '05, PKE 116), Co-CEO of Northgate Gonzalez Market
"As the son of immigrant parents, my perspective on life and business has been profoundly shaped by the values of my parents – faith, family, respect, and hard work. And a critical part of any success I've had also relates to living and working in a country of unlimited opportunity – a country which allowed me to grow, develop, and benefit from a Pepperdine education."
Oscar Gonzalez is Co-CEO of Northgate Gonzalez Market, a family-owned supermarket chain that delivers authentic and fresh products to the Hispanic community in Southern California – and all foodies that love authentic Mexican food. As Co-CEO, Oscar and his Family have driven the company's steady growth from a humble beginning of one store in Anaheim, California, purchased by his family in 1980 to 43 stores throughout Southern California with nearly 6,000 associates. The chain has opened four new Mercado stores – with an emphasis on fresh, prepared foods, and the excitement of an open-air market. The company has also been successful in the creation of related businesses – in real estate development and property management, financial services, and urgent care centers.
Oscar is a graduate of the Pepperdine University Executive MBA program. He serves on the boards of the Food Marketing Institute, the Western Association of Food Chains, Homeboy Industries, and the Board of Trustees of the University of California, Irvine. He has also served on the board of Unified Grocers, as well as the Coca-Cola Retailing Council. In addition, Oscar is active in the Young Presidents' Organization, a global leadership community of chief executives. In 2018 Oscar and his family received the Robert B Wegman Award and The Stars & Stripes Good Scout Award in 2013.
Oscar's nieces and nephews, Moises Gonzalez (BS '12), Director of Store Operations; Teresa Anaya (EMBA '12), Director, Sales & Promotions; Manuel Gonzalez (EMBA '13), Director, Commissary & Outsourcing; Hector Gonzalez (EMBA '15) Head of Indirect Procurement; and Lizette Gonzalez (BS '18, MBA '21) Director, Associate Experience are also part of the Pepperdine alumni family.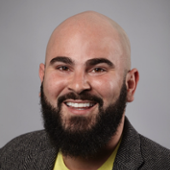 Omar Morales (MSOD '17), Senior Director of Human Resources at Github
"There are uses to adversity, and they don't reveal themselves until tested. Whether it's a serious illness, financial hardship, or the simple constraint of parents who speak limited English, the difficulty can tap unexpected strengths." – Sonia Sotomayor
Throughout his career, Omar Morales, executive coach and human resources leader, has been drawn to working with and developing people, teams, and organizations with aspirations to change the world. With 17 years of experience, Morales has performed in numerous human resources roles spanning HR business partnership, organization development, talent management, and workforce planning at Fortune 50 companies in consumer packaged goods, media & entertainment, and technology. Importantly, Morales is actively involved in the development of under-represented youth, as a board member of GenesysWorks, a non-profit organization providing pathways to career success for high school students in underserved communities, and underrepresented venture capitalists, and as an executive coach for Recast Capital, an institutional venture capital fund investor focused on diverse partnerships.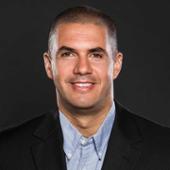 Henry Rabello (BS '93, MIB '96), Senior Marketing Director / CMO of Latin America & Canada for YouTube
"I am very proud to have a Hispanic heritage. Being originally from Brasil, it has given me the drive to pursue and navigate my dreams with passion, creativity, and resilience."
Henry Rabello is a multicultural innovative leader and a former Pepperdine University water polo athlete. Henry is recognized for driving customer-centric initiatives to results and the ability to transcend work into different parts of the world. He is widely traveled, multilingual, and has decades of experience as an entrepreneur in startups and as an executive with Fortune 100 corporations. Henry's expertise spans from developing early markets to complex and matrix global organizations to developing talent and future leaders.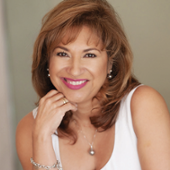 Betty Uribe (EMBA '00, EdD '12), Managing Director at JPMorgan Chase & Co.
"Born and raised in Colombia, South America, my Hispanic and Latina heritage has been instrumental throughout my career – consistently highlighting Diversity, Equity, and Inclusion as critical parts of my business."
Since the age of 19, Betty Uribe has built and/or sold over five successful companies. She is currently managing director at JPMorgan Chase & Company where she oversees Chase's California Retail Bank Division, which includes 10,000 employees, nearly 1,000 branches and over $300 Billion in assets across the state. JPMorgan Chase is the largest bank in the country with more than $3.8 trillion in assets under management. In her first two years of leadership, Chase has moved into the #1 market share position in Los Angeles and San Diego. Previously, Uribe served as executive vice president at California Bank & Trust where she oversaw a multi-billion dollar line of business, including consumer and business banking. Under Uribe's leadership, California Bank & Trust was recognized as the #1 Bank in Orange County by the Orange County Register.