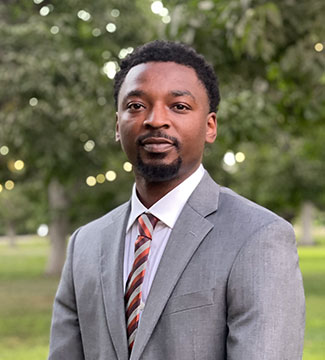 Kennith Burks, '22
Founder, carKenny
What was the inspiration to start this business?
"My inspiration to start this business was getting pulled over by the Police, being accused of speeding, and not having vehicle data to prove my speed at that time. I luckily got out of the ticket, but I thought about how important vehicle telematics (data) like speed, GPS location, whether your seat belt was on, and a camera feed from inside and outside of the car, could be used in cases like this to prove your innocence. While this was a unique case, I was also thinking about the parents who lost their teenage kids to vehicle accidents or friends who had their cars previously stolen and how this data could also be vital to them. So I started building carKenny. While we only have access to a few of these features at the moment, because of our hardware-free approach, we are gearing towards vehicles becoming more technological advance and being able to provide this data to us from the factory."
How did your entrepreneurship classes help to move your business forward?
"The entrepreneurship classes helped me move the business forward because they forced me to create a business plan and not be afraid to fail (if anything, they taught me to fail fast and then keep improving). The classes also equipped with a toolbox of knowledge to help find product-market fit and to pivot, if needed. Finally, they made me more comfortable building a network and pitching my business to partners and investors."
What have been the challenges you've faced so far?
"The challenges I've faced so far are finding a technical co-founder to help me build the platform, getting access to capital for development and hiring a team, and landing partnerships to help me scale the business. I've had a lot of conversations, but not many people are willing to bet on the business or me. So the progress I've made up to this point is through boot-strapped efforts."
What is your hope for the future of your business?
"My hope for the future of my business is for carKenny to be a crucial part of vehicle security that decreases teen vehicle incidents, eliminates car thefts, and improves safety for all drivers. In a perfect world, carKenny would be a Ring doorbell type of system, but for your car. "
Check out Kennith's Blog: Advice to Launching a Startup While in Graduate School