Chicago: America's Hidden War

Chicago: America's Hidden War - Red Carpet Film Premiere & Live Q&A
May 6, 2021 l 6 PM PT l Westwood, CA
The team behind this powerful documentary on the pervasive culture of violence in Chicago is opening theater doors to the Pepperdine community for a red carpet premiere and live Q&A moderated by the director of the film studies program at Seaver College, Professor Joi Carr. Panelists will include the filmmakers, Dimas and Tiffany Salaberrios, Endyia Kinney-Sterns, Senior Vice President Development & Production at Wayfarer Studios, and renowned Chicago Pastors Dr. Donovan Price and Corey Brooks. Chicago: America's Hidden War will be available in U.S. theaters from May 12 to June 15, 2021.
Please note that this event was held in compliance with LA County social distancing and COVID-19 guidelines and guests had to wear a mask for entrance to the theater.
This event is hosted by Miss Muffet Studios, Shaw Entertainment Group, CineLife Entertainment and Six + One Studios in collaboration with the Pepperdine Institute for Entertainment, Media, & Sports.

---
Meet the Panelists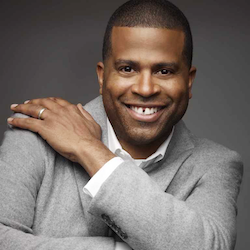 Dimas Salaberrios
Director & Producer - Chicago: America's Hidden War
Dimas Salaberrios is an American pastor, author, and television and film producer. He is a founding partner and pastor of Infinity Bible Church in the South Bronx and was the president of Concerts of Prayer Greater New York for 5 years. Salaberrios credits include producing the documentary Emanuel with Viola Davis, Stephen Curry, and Director Brian Ivie and the book, Street God: The Explosive True Story of a Former Drug Boss on the Run from the Hood--and the Courageous Mission That Drove Him Back.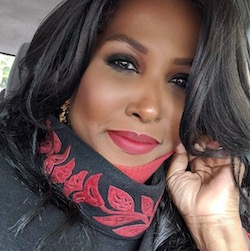 Tiffany Salaberrios
Producer - Chicago: America's Hidden War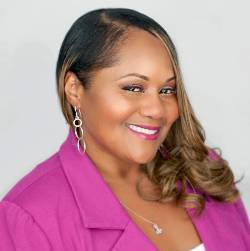 Joi Carr
Film Program Director, Pepperdine University
Joi Carr is the director of the film studies program at Seaver College. As creative/program director of the Multicultural Theatre Project (MTP), Carr frames literature and history as theatrical experiences to provide a creative space for students to explore the multidimensionality of diversity: intellectually, emotionally, and spiritually. This trans-disciplinary, arts-based, critical pedagogy is a high impact practice and a central aspect of her research and teaching, which is the subject of her first monograph, Encountering Texts: The Multicultural Theatre Project and "Minority" Literature (2015). She is also known for her publication Boyz N the Hood: Shifting Hollywood Terrain (2018), which is a seminal monograph on John Singleton and his history-making film. Carr is a singer-songwriter, actress, and playwright actively engaged with SAG-AFTRA as a National Convention Delegate, an alternate of the SAG-AFTRA National and Los Angeles Boards, and as a member of the National and Local EEOC and Women's Committees.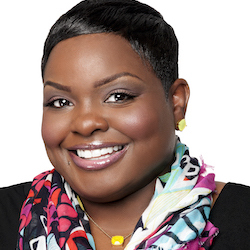 Endyia Kinney-Sterns
Senior Vice President Development & Production, Wayfarer Studios
Endyia Kinney-Sterns is senior vice president of unscripted / alternative development and programming at Wayfarer Studios and former vice president of development and programming at OWN. Named one of the "Top Female Executives in Hollywood" by Essence magazine, Kinney-Sterns has more than 15 years of entertainment television experience producing and overseeing shows for high-profile networks including VH1, CBS, NBC, and HGTV and production companies such as Buena Vista Television, Arnold Shapiro Productions and LMNO. She also established her own production company, Seraphim Entertainment, where she optioned two of her original shows, a drama series and an animated project and is the founder and chief executive officer at EKS Consulting.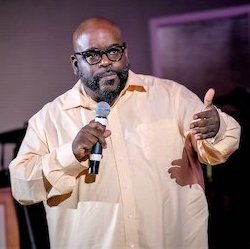 Dr. Donovan Price
Founder, Solutions and Resources, Chicago Pastor, and Victim's Advocate
A trusted voice for victims, families & Chicago neighborhoods in crisis, Dr. Donovan Price is a highly requested speaker in Chicagoland, sharing real life stories that help people understand what really happens in the lives of residents in neighborhoods affected by violence.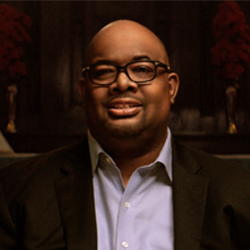 Corey Brooks
Founder & Senior Pastor, New Beginnings Church of Chicago
A Pastor, a businessman, a philanthropist, a mentor and a visionary, Pastor Corey B Brooks Sr. founded New Beginnings Church of Chicago, an urban, non-denominational inner city church on Chicago's south side, with 250 members in November of 2000 and a current community of over 2000 members. Affectionately known as the HOODologist for leading impactful community efforts to address the educational, economical, social and spiritual ills that burden inner city communities, Pastor Corey Brooks has made national and international news for his unconventional, yet effective stance against the senseless killings of young people by gun violence and has been honored with the prestigious Best Community Leader of the year award by the Steve Harvey Ford Hoodie Awards, Chicago Defender's Newsmaker of the Year, Chicago Urban League's Top Innovator award in addition to ministering for Bishop TD Jakes at his international pastors and leaders conference and the world renowned TBN, sharing his story and teaching how to maximize your ministry by becoming relevant in the 21st century!