Tips and Tricks for Getting the Most Out of Your (Virtual) MBA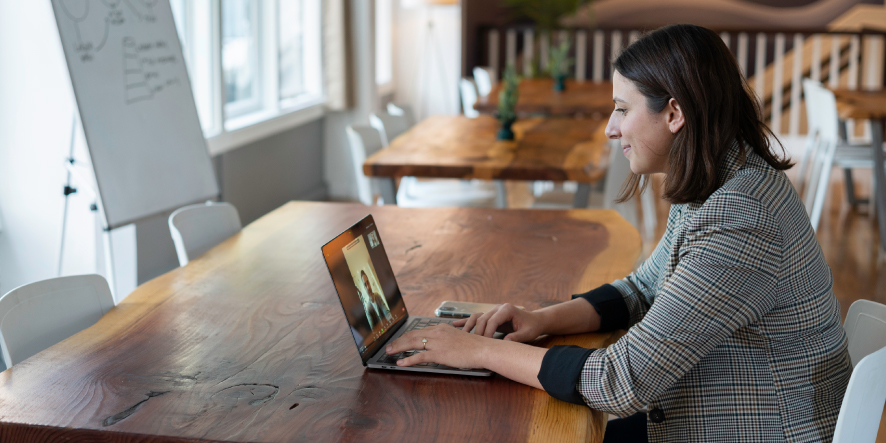 While schools are starting to open for in person learning, many continue to be virtual. After two trimesters of working towards my Pepperdine MBA online, I have learned some valuable tricks to help get the most out of my business degree. When preparing for a new trimester, I have a routine that works well to keep me on track and ready to tackle the new challenges of the term.


Connect
Part of the value of a business program is in the network. Regardless of being online or in-person, take time to connect and grow your network.
Connect on LinkedIn: The first thing I do is look at the class roster and connect with my classmates through LinkedIn. I include a note to let them know how we are connected.
Example: "Hello X, I see we have X class together this trimester. I look forward to meeting you!"
Zoom Call: To any that reply, I recommend suggesting a Zoom call to say hello and get to know them before class. I have made some valuable connections this way.
Group Work: After looking at the roster, I take time to review the class syllabus. Group work is a significant component of any business program, so I look for people I have had classes with and those I have interacted with on LinkedIn. From there, I suggest we form a group.
Network:
Pepperdine offers a lot of networking events and educational opportunities throughout the year. Take advantage of these chances to get to know people outside your classes and industries.
Join PeppConnect! This virtual platform is excellent for finding or offering mentorship. You can also use it to connect about job searches and so much more.
Get involved with local Pepperdine groups. Step Forward Day and local alumni chapters are great ways to stay connected and give back. I'm part of several local groups on Facebook which connects me to new opportunities and people regularly.


Get Organized
Create Folders: I create new folders for every trimester on my computer's desktop.
EG: Fall 2021 [Class Name]
Articles
Slide Decks
Misc.
Syllabus Review:
I review the syllabus for required reading and download any articles, buy textbooks, etc.
I review all deadlines and put them on my calendar.
Schedule Time Off with Work: I look for more significant deadlines like midterms, finals, projects and take time off before due dates. Sometimes I take a half-day off and others an entire day so I can dedicate time to study and work on projects. This helps me feel less rushed and stressed, while increasing my learning.


Take Breaks
Reset: Throughout the trimester, things can get busy and overwhelming. I find that taking a break to do one simple thing helps me to reset when I hit a wall. This can be as simple as cleaning my study space and organizing.
Take Care of Yourself: One of the first things I find myself doing when I get busy is not practicing self-care. I was recently reminded by a colleague how important our self-care is. This nudged me to make a plan to eat better, get some exercise, and spend time with those that I value. I look for new ways to make food prep easier and suggest walking meetings at work (if possible). Just remember: running on empty does not help get things done.
Grace: Life happens, so allow yourself and others some grace. You never know what others are going through. They don't always know what you are going through. Share and grow together. Prop each other up when someone is having a challenging time and allow others to do the same for you. It is OK to ask and offer help.
I've found that these small steps significantly changed the trajectory of my online MBA experience. Regardless of online or in-person classes, finding the right routine that works for you can make a world of difference. It's your time to make the most of your degree, so set your calendars, get organized, and tackle the new, exciting challenges ahead!