Is it Possible to Get My PhD After My MBA?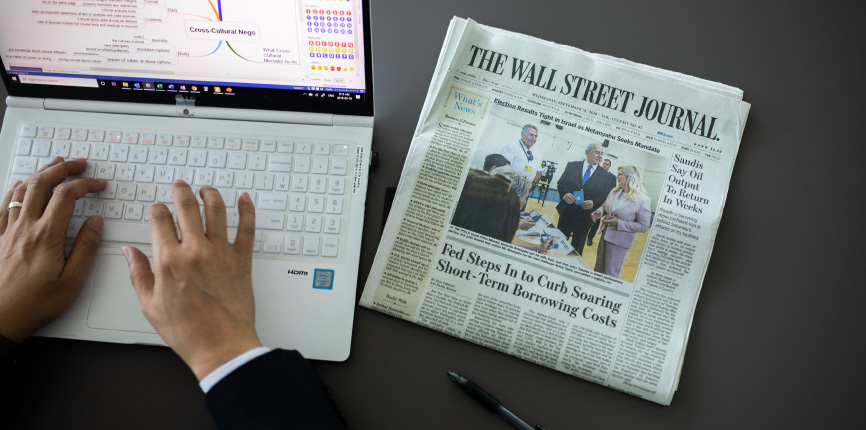 In academia, numerous accomplishments can be achieved. You can earn a dual degree and have expertise in multiple fields, or further your career potential by going back to school. But what about progressing from an MBA to a PhD?
In regards to higher education, many consider earning a PhD, or doctorate degree, the pinnacle of success. Usually, due to passion for a particular industry or subject, a PhD candidate will spend years of rigorous research to unpack its intricacies and become a leading expert in the field. At the end of their studies, they are able to finally see their work come to fruition when they receive their doctorate and join alongside other scholars. However, is it typical for an MBA graduate to move onto pursuing their PhD? And is there a specific purpose? Are there different types of PhD programs? What is the difference between a PhD and DBA?
To answer the budding question: yes, you can pursue your PhD after earning your MBA, and choosing to earn a doctorate is entirely up to you and your aspirations. To help you better understand if getting a PhD is the right choice, we look at the path an MBA graduate can take to earn their PhD, one of the higher purposes of a doctorate, and the different types of academic programs.
What is a PhD, and What is it Used For?
By definition, a PhD is a Doctor of Philosophy in a particular discipline, which is why it's also referred to as a doctorate. This focus is typically for individuals highly passionate about a specific subject matter, driven by the pursuit to understand it better through rigorous research. A majority of students seeking their PhD are eager researchers, although there are always exceptions, and each carries out years of highly intensive research to conclude their original thesis and earn their doctorate.
In terms of translating your education into a career, a doctorate can be used in a plethora of fields, especially if one's thesis is around a wider subject matter and can be a discipline applied to various industries (take organizational development, for example). For those who are passionate about a career in research, a doctoral degree is a perfect fit. Possibly the most popular field for those with a doctorate is a fruitful career in academia, teaching their subject matter to others interested in the same area. Many graduates become faculty members at business schools upon completing their PhD and provide their expertise to their students. Regardless of which industry you choose, you can be assured that a PhD will provide you with numerous opportunities.
How Long Does it Take to Progress from an MBA to PhD?
The timeframe for earning your PhD can vary depending on program and location. Many countries have varying timelines of how long the completion of a doctoral program will take. In the United States, the average is around 4-5 years of completion after receiving your Master of Business Administration.
Do You Need an MBA to Get a PhD?
To be accepted into a doctoral program, you must have a master's degree. It does not have to be a Master of Business Administration, but it does need to be a master's of some form. Depending on your area of specialization, it could be advantageous to earn your MBA in pursuit of a PhD if you are planning to embark on a career in business upon completion of your doctorate. Additionally, one important aspect to consider is the program itself. It is important to look into a program's requirements before applying to meet the eligibility criteria.
The Difference Between a DBA and a PhD
For those specifically interested in a career in business, a Doctor of Business Administration (DBA) is a highly beneficial doctoral program. A DBA focuses on a broader spectrum of business disciplines, dedicating research toward multiple corporate facets, and practical implementation. On the contrary, a PhD narrows into a specific area of discipline and research, emphasizing theory, and it's potential implications. While both are heavily centered around research and implementation, a DBA sets business executives and leaders on a path to discover new possibilities for their organizations and businesses. In a way, it allows established business professionals to "trailblaze" the way for new and innovative ideas that can disrupt the market and set a precedent for the future of business.
Get Your MBA or DBA at Pepperdine Graziadio Business School
At Pepperdine Graziadio, we proudly offer degrees to accommodate business professionals at any stage of their lives and careers. Our full and part-time MBA programs are designed to prepare candidates for a successful career in values-based business leadership. All of our MBA programs offer a personalized learning approach executed by our world-class faculty. Each program is characterized by its top-ranked business curriculum that can be coupled with an academic concentration.
Our Executive Doctor of Business Administration (DBA) program has been carefully designed for the tenured business leader looking to drive groundbreaking innovations. This rigorous program allows candidates to gain in-depth knowledge and finetune their expertise through applied research. Also, executives enjoy learning alongside changemakers in various industries and participating in exclusive opportunities available only to DBA candidates.
Learn more about which programs fit your career aspirations and academic interests.