Earning an MBA Can Be Pricey, So What's The Return On My Investment?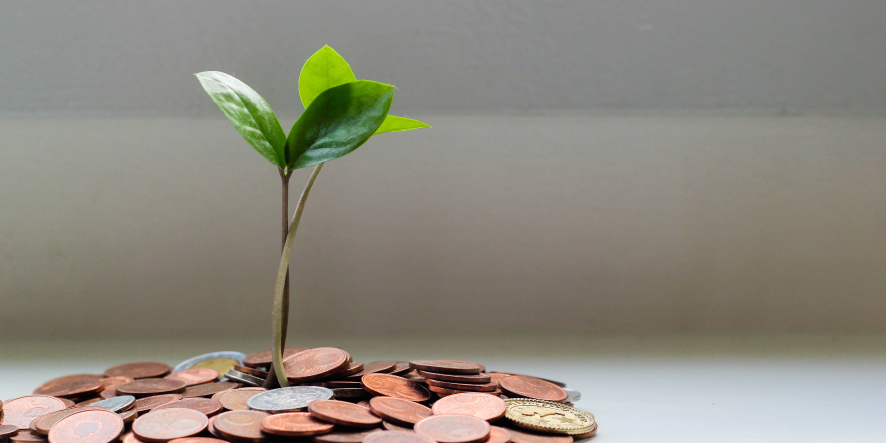 Nowadays, everything seems expensive. From the cost of living, daily expenses, and everything in between, it's important to understand why things are so expensive and prioritize purchases. That's where understanding the concept of "return on investment" comes in handy. The simple definition for return on investment (ROI) is dividing the profit earned on an investment by the cost of that investment. Buying a car, selling a house, selecting stock—it's not uncommon for people to consider ROI before making these decisions.
Similarly, earning and paying for an MBA is a major decision. It requires a significant investment of time, focus, and financial commitment. At Graziadio, we believe pursuing an MBA is a worthwhile and profitable investment for those looking for personal and professional growth. Beyond career aspirations, we firmly believe in providing our students the confidence and transparency to be prepared to not just tackle the obstacles ahead, but take their newly acquired knowledge directly into the world of business.
Countless studies support the idea that earning an MBA has a strong return on investment. According to the Graduate Management Admission Council, "7 out of 10 recent full-time MBA graduates report they could not have landed their current job without their advanced degree." According to data from the Forte Foundation, "85% of MBA graduates credit earning an MBA to advancing their careers." The Forte Foundation also reported that the average amount of time to fully recoup full ROI from earning an MBA is only four years.
Pursuing an MBA can seem daunting at first glance, but for individuals dedicated to improving their career trajectory, the journey is well worth the investment. Here are three high-level questions that can help guide the decision-making process:
Can I afford the time commitment?
An MBA takes time, period. Depending on modality and course format, the amount of time you need to commit per term ranges. A full-time MBA, as the name suggests, requires students to forgo working full-time in order to graduate in the standard 12 to 21-month timeframe. In a fully employed, part-time MBA program like Graziadio's, students work full time and take classes part-time in order to complete the program in 24 months of continuous study, taking a minimum of eight (8) units of coursework per trimester plus additional workshops over four weekends. Students have the flexibility of completing the Part-Time MBA program over a longer period (up to a maximum of seven years) by taking fewer units per trimester.
Can I afford the financial commitment?
We've said it before...but again for the ones in the back––an MBA is an investment in yourself. While Graziadio offers a comprehensive range of financial aid solutions, including merit awards, endowed scholarships and more––you'll still need to consider all financial aspects behind an advanced degree. Depending on which degree you choose to pursue, whether that be part-time or full-time, each program has varying costs. Beyond just the courses alone, you'll have finances such as rent, travel, food and equipment (laptops, etc) that should also be factored into your financial calculations. Remember, you want to look at what your overall costs will be in one big lump sum. This way, you'll be able to gauge what your return on investment could look like once you estimate an expected salary with an MBA.
Can I afford to expend the energy?
Earning an MBA requires perseverance and determination with classes designed to challenge you to react to complex ideas and apply them to real business scenarios. As to be expected of any educational curriculum, there are individual and group assignments that require extended participation, as well as workshops and recruiting events. To be successful as an MBA student, you need to carefully manage your time to balance with classes, assignments, studying and extracurriculars.
Answering these questions should help clarify the personal choice of earning your MBA. In the business world, investors are always looking for the "upside" or potential increase in value of each investment. If your answers to these questions affirm your commitment to taking the next step of earning an MBA, we urge you to further consider all the potential upsides of your own career investment.
As mentioned before, return on investment is an important concept to understand your career goals from a monetary perspective. Why? Because it will help calculate your overall return. In other words, spending $70k on an MBA isn't much if it provides a prolific career full of opportunities and a hefty paycheck. It can be seen as similar to buying a house. If you bought a home back in the day worth $200k, and over time it has (hopefully) increased in value, and your home is now worth $450k, you're sitting on more than double your return. The same can be said for earning your MBA. Sometimes you have to spend a little to make a lot.
Ten potential MBA upsides:
Set career trajectory.
The progression of your career matters and is a key reason many people earn an MBA. Career trajectory starts with where you want to work and what you want to do. Earning an MBA not only helps you guide forward progress, it also helps you chart out your goals and identify your calling; be it finance, management, entrepreneurship or other business disciplines.
Change line of work.
Your choice of industry or specialty can have a direct impact on the primary means by which you achieve career and financial mobility. Earning an MBA is known to help people determine if they should stay, leave or modify their current line of work. Earning an MBA also gives many people the technical and soft skills they need to change jobs and move into higher-level roles.
Increase income and wealth.
According to the most recent QS Jobs & Salary Report, salaries among MBA graduates are at the top of the pay scale for many industries in the U.S. and worldwide. Those who earn an MBA generally earn a higher income over the course of their career. An MBA can also help you to maintain a higher income over a longer term. The QS Jobs & Salary Report showed the average 10-year ROI of an MBA was $390,751.
Enhance skills.
An MBA is designed to build the technical skills and professional connections to make you more marketable to employers and more attractive to clients in your target industry. While each MBA program is different, individuals interested in an MBA should look into programs that offer the quantifiable skills that are specifically tailored to their industry, such as accounting, finance, and cross-functional business competencies. To balance these skills, students also learn increasingly important, but less defined, soft skills such as cross-cultural understanding, self-awareness, resilience and conflict resolution.
Expand connections.
There's no denying that graduate school helps build your network––but depending on where you go, the strength of your network is variable. Graziadio's alumni network is more than 43,000 professionals worldwide, giving students access to a global community dedicated to personal advancement, career advice, connections, and support. Interactions and relationship-building with our alumni have helped thousands of Graziadio students as they pursue rewarding career opportunities and widen the scope of their professional network.
Lead people.
Many organizations work hard to establish and maintain a positive work environment for their employees to thrive. However, poor leadership, communication gaps, lack of advancement opportunities, and other factors can discourage team efficiencies, company culture, and cause low employee retention. Earning an MBA provides essential training for aspiring leaders to hone their management competencies and implement meaningful organizational change. At Graziadio, our students experience a curriculum designed to inspire purpose-driven leadership, where they are introduced to ethical, responsible practices they can successfully lead as a Best for the World Leader.
Improve mental health.
Mental health, which is historically untied from the workplace, is now considered a major business priority. A recent study from insurance company The Hartford found 70% of employers now recognize employee mental health as a significant workplace issue. MBA students build the confidence and ability to maintain a healthy work-life balance and reduce stress as they easily navigate the workplace environment.
Achieve spiritual growth.
Not typically tied to an MBA experience, a faith-based school like Pepperdine Graziadio, can provide the option to build upon your spiritual growth as you earn your degree. Graziadio's Robert Woodcock, spiritual life officer, defines spirituality as the human impulse to transcend the mind's limited perception of reality, consisting of activities that have the power to incite inner transformation. We encourage students to explore and examine the world outside of their own limited experiences, identifying the ways in which the world works on a higher plane of existence.
Gain confidence.
Earning an MBA can help professionals with communication, time management, and strategic thinking. MBA students are enabled to experiment with ideas and presentations in a safe environment in which trusted peers, instructors and advisors can offer feedback. These experiences can provide a huge boost to your confidence, earn credibility and gain respect outside the classroom.
Serve others.
Serving others requires more than serving yourself. While any MBA can introduce you to a wide scope of information, a transformational school can provide you with a holistic approach to meaningful organizational change. At Pepperdine Graziadio, we are a community of students, family, alumni, faculty, staff, and friends who aim to impact culture through serving others. Students learn to make serving others a part of life at school, home and in the workplace.
What comes next?
For many of life's major decisions, people turn to experts to help maximize their ROI. For example, there are more than 218,000 financial advisors in the U.S. according to the U.S. Bureau of Labor Statistics. The same principle holds true when earning an MBA—advice from experts is an important part of the ROI equation.
Graziadio advisors work with prospective students to ensure they are making informed decisions about earning their MBA. The recruitment team has specialists who focus on the Full-Time, Part-Time (fully employed) and Executive MBA programs as well as our wide range of Master of Science (MS) business degrees.
Recruitment advisors provide an assessment of a client's admission qualifications and offer recommendations about which program is the best fit. They also help applicants align their personal traits and goals with the right program, offer direction on financial resources and assist with the application process.
For Pepperdine Students, a Unique Resource that Can Help
The Pepperdine Graziadio Business School announced a partnership with Seattle-based data science startup AstrumU to enable prospective MBAs to use a new machine learning tool to estimate their ROI from full-time and professional MBA degree programs at the front end of the enrollment process. The AstrumU technology uses sophisticated data science models to match course-level outcomes, academic performance and extracurricular experiences with salary and job placement outcomes from data verified by employers. Students then receive a personalized ROI prediction for their desired industry based on how alumni with comparable career backgrounds and goals fared in the labor market.
"As MBA candidates navigate an ever-changing world of work and a more competitive job market, it's critically important that business schools demonstrate the lasting relevance and return on investment that our alumni can expect after graduating," said Deryck J. van Rensburg, dean of the Pepperdine Graziadio Business School. "This work is about providing prospective MBA students with tangible insights based on alumni employment outcomes. It's about getting more transparent about how the MBA experience connects them to real-world opportunities for growth and advancement."
When people consider the ROI for earning an MBA, the picture will be clearer for how it can help achieve greater earnings and income, career satisfaction, morale and growth. Weighed in the balance, the ROI of an MBA is the right call for many aspiring professionals. We believe considering ROI for an MBA will bring confidence to those who are still weighing the decision. At the end of the day, an MBA is an investment aimed at acquiring knowledge, abilities and skills—all that last a lifetime.