Academic Pathways: Starting With the Community College Route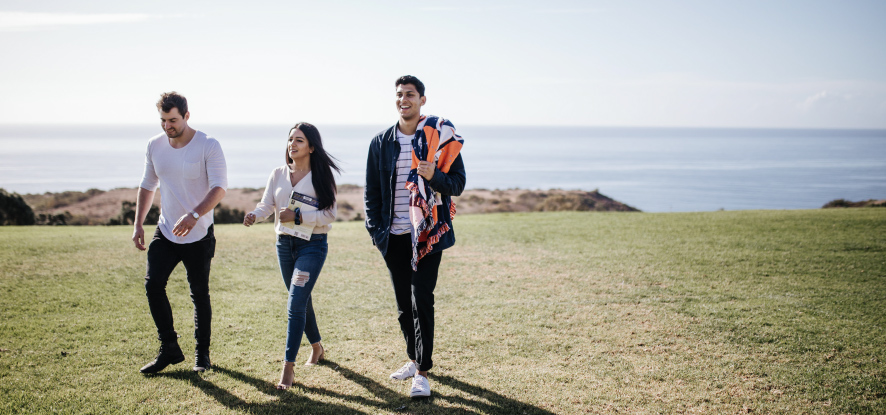 When thinking about today's academic journey, most assume that the only path to take starts and ends at a university. However, with the continuously rising tuition costs and more intense competition to get into leading academic institutions, attending college can seem out of reach to some—discouraging them from pursuing an education altogether. Although starting at a community college is an alternative option that is not typically considered, but can offer many benefits when a university is out of the question. From saving money to more flexibility, attending community college first is a beneficial route for many when starting their educational pathway.
The General Advantages of Community Colleges
Community colleges across the nation come in all shapes and sizes, offering various program options, resources, and opportunities. Even better, they continuously expand every year, providing new learning avenues and offering courses to fit into your schedule and educational goals. So, let's look at some of the main advantages that community colleges can offer.
Cost Savings
One of the most significant advantages of community college is the potential amount of money saved on tuition's overall cost. According to the American Association of Community Colleges, the average yearly cost for a community college in the United States is about $3,347, compared to a four-year institution at an average price of $9,139. When thinking about your financial planning options, it's sometimes better to start with more affordable ones. This gives you more financial wiggle room—allowing you to have a less constrained budget and more flexibility to better prepare yourself now and for the future.
Flexibility
Much like universities, community colleges offer a wide variety of courses at varying times. One of the most significant advantages of flexible scheduling is that it allows you to dedicate time to alternate things—such as studying, working, and maintaining a personal life. Furthermore, this flexibility promotes an environment of balance, ensuring you have the time you need to incorporate your educational goals seamlessly into your life.
General Education Courses
General education courses are the classes students must take when enrolled in a four-year degree program at an accredited academic institution. Most gen-ed courses are the "generic" courses that translate into transferable skills that are usable in almost any industry. These requirements fall into professional writing, general mathematics, public speaking, and some computer literacy courses. While these classes are essential for earning your degree, many are unaware general education courses are comparably the same whether taken at a community college or university. So, if saving money or making your place at a university that may be just slightly out of reach, a community college could be a valuable option for your academic path.
Think of it like this—if you could get the same quality couch from Target as you could from Crate&Barrel, but at a much more affordable cost, would you take that route? Having that extra money allows you to get the couch and a matching ottoman, and some throw pillows too! It's the same with taking your general education courses at a community college. If they are going to be the same regardless of the institution, why not choose the more affordable option? That way, you can save the extra money for other things, including finishing your degree at a four-year institution.
Taking Advantage of Time
Some individuals start at community colleges to "get their feet wet" into the academic setting. In other words, they haven't fully decided what career path they want to take, so they start at community college to explore options at a much cheaper rate. While it is still recommended to have a plan when mapping out your educational pathway, beginning at the community college level is a lot more affordable if you are seeking to explore your career options.
Scholarship Opportunities
Similar to universities, community colleges offer various financial aid options—including scholarships. These awards can vary depending on your high school grades, test scores, and other potential factors. Imagine if you had all of your tuition paid for at a community college. It would give you two years to save for finishing your degree, and more possibly even more!
Universities also give scholarships to students who are transferring over from community colleges. Transfer award scholarships can be given to students for various reasons—such as having a high GPA. There can also be other advantages; you just have to see what is out there!
Don't Judge a Book by its Cover
Unfortunately, there is somewhat of a perceived stigma around starting at community colleges, as many only recognize enrolling in a university. However, community colleges offer a lot more than some realize. They have impressive facilities, strong curriculums, and various other opportunities, much like a four-year institution. As the prices of living inflate, so does the interest in community colleges. It seems individuals are seeing the advantages of starting small and ending big. It is also important to remember that a community college is only for two years, so you'll still have the opportunity to experience "university life" in your final two years.
Make Sure to Have a Plan
Whether you're starting at a community college or attending a four-year institution, creating a plan is essential. So, if you're going to start with the community college path, plan out your intentions and goals for those two years. Things like identifying potential career paths you're interested in, skill sets you want to learn, and activities you enjoy doing. As you get closer to hitting your 30 unit mark at your community college, start applying to your dream schools, as it's better to get the process started early.
Understand the Process of Transferring to a University
Universities should be willing to transfer most—if not all—of your general education credits from your community college. It may be called something like a "transfer admission guarantee," or something along those lines. It is best to consider the four-year institution that will accept all of your credits to avoid putting in any unnecessary extra work. Ensure that you transfer into the right program, as some courses may not count if you're trying to enroll in a business program with solely arts credits.
This is also another vital thing to note when attending community college—make sure to look thoroughly into the bachelor's degree program's transferring requirements that you're trying to enroll, mainly because universities may have specific requirements or unique pathways. Understanding and knowing these pathways allows you to save time and have a reliable list of actionable items.
Make the Most of Your Time
As mentioned previously, community college offers various benefits and opportunities, much—like a traditional four-year institution. That being said, it's vital to make the most of your time and take advantage of anything possible. Resources such as clubs, organizations, special interest groups, and more, are ways to become involved in the community outside the academic context.
Finishing Your Degree With Pepperdine Graziadio
At Pepperdine Graziadio, we gladly welcome transferring community college students into our Bachelor of Science in Management (BSM) degree completion program. Our unique program aims to help students earn their undergraduate degree from a nationally ranked business school at a more affordable cost. Our average tuition merit awards reduce the program costs by over $23,000! Additionally, you can earn your MBA with our Joint BSM and MBA (MBAJ) program—providing you the unique opportunity to earn your MBA in just one year.
With Pepperdine Graziadio, you'll experience a personalized learning approach with small, collaborative class sizes taught by industry-leading faculty. Earn your degree online or at our state of the art West Los Angeles campus. Learn more about the benefits of our BSM program and how completing your degree with Pepperdine Graziadio will prepare you for a successful career as a business professional.