A Part-Time MBA With All the Right Ingredients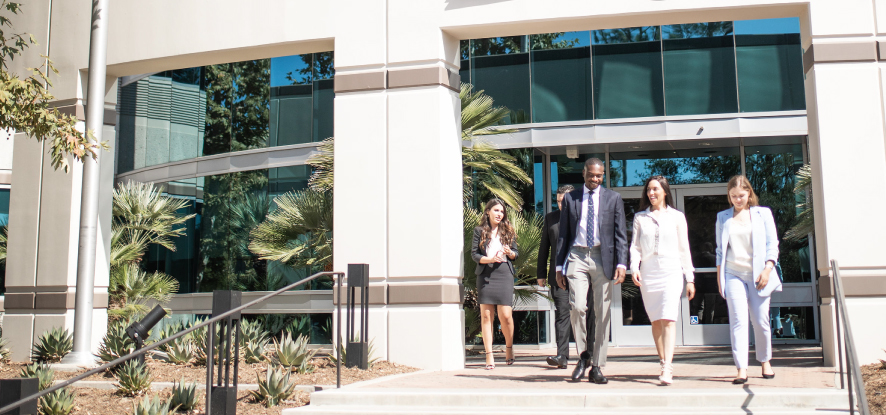 As anyone familiar with cooking can attest, the key to a culinary masterpiece lies in the ingredients. Timing, preparation, and technique can be consistently applied, but success is ultimately determined by the choices of food, sauces, and spices.
In the same way, for those who desire to move their career forward with an advanced degree, success lies in the options and choices in the curriculum. Marketable and real-world skill development, technical and interpersonal learning, leadership and network connections, developed in the environment of a highly rated program are all considerations for the modern prospective student.
The Pepperdine Graziadio Business School created its Part-Time MBA program with the best ingredients for fully employed working professionals. Pepperdine Graziadio aims to remove barriers and introduce options aimed at achieving a lifelong, high rate return on investment.
In the current era where working from home and limited in-person interaction with others is the norm, Pepperdine Graziadio has created a structured approach that bridges gaps and opens doors for students to accelerate their careers and achieve high-impact results. The university was an early adopter of now-essential technology connecting people and bringing students into their chosen learning environment. The result is a near-term solution and long-term flexible approach that makes the journey toward earning an MBA clear, structured, and practical.
For professionals wrestling between the choice of maintaining a steady income through their current employment while upskilling for a career track that results in long-term success, the Fully Employed MBA (FEMBA) at Pepperdine Graziadio was made for a moment like this.
What is the Pepperdine Graziadio Part-Time MBA?
The Part-Time Master of Business Administration (otherwise known as the Fully-Employed MBA or FEMBA), offers a flexible curriculum designed for busy working professionals. Pepperdine Graziadio's nationally ranked evening and weekend MBA part-time programs result in the same degree as the Pepperdine Graziadio Full-Time MBA program, but with classes aligned to accommodate working professionals. Pepperdine Graziadio is one of the few business schools worldwide to be AACSB Internationally accredited and receive this distinguished hallmark of excellence in management education.
The program includes core courses such as leadership development; entrepreneurship; business essentials such as accounting and financial markets; core strategies such as corporate growth and marketing; business synchronization including information and process systems; values-based leadership skills including legal analysis and social systems; and strategic management.
Pepperdine Graziadio brings all these core competencies together to develop Best for the World Leaders driven to make a meaningful and lasting impact. Pepperdine Graziadio uses the latest in online learning platforms, technology, training, and support to help students learn seamlessly from a remote environment and connect with the Graziadio community. The finished product is an MBA experience that can easily transition between in-classroom or hybrid learning models, or remain all-online. We are confident the Pepperdine Graziadio FEMBA will provide a highly productive learning experience and culminate in the valuable credential of a Pepperdine Graziadio MBA.
Here are ten reasons working professional should consider the Pepperdine Graziadio FEMBA program:
1. Comprehensive curriculum
In the classroom, online, or in a hybrid environment, Pepperdine Graziadio offers a comprehensive curriculum delivered in small, collaborative groups. The curriculum delivers the combination of hard skills to manage complex business processes and soft skills to facilitate teamwork and leadership for high impact growth.
2. Complete your program in as little as two years.
The pace of earning an MBA is flexible but is organized so that students can take a more intensive path of 1-3 courses per semester and complete the program in two years. The option of taking some courses online also eases the process.
3. GMAT or GRE scores are not required for admission
Pepperdine Graziadio's goal is to remove barriers to entry for earning an MBA. We've maintained a high standard of students without requiring the cost and time burden of taking a standardized test, focusing instead on student backgrounds, career goals, and real-world achievements.
4. Flexible options for the term start date
Fall, Spring, and Summer terms provide the opportunity to begin classes that align with phases in life and work. Multiple start dates in the FEMBA program enable students to commence their programs when ready and maintain continuity at work and home.
5. Ten MBA concentrations tailored for specific careers and interests
Having multiple concentrations enables professionals to hone and optimize specific skills. It also helps meet the needs of employers seeking specific skill sets to align with open positions.
6. Outstanding faculty
Pepperdine Graziadio faculty bring a unique combination of academic accomplishments alongside real-world industry experience. Faculty aims to help students learn new skills, understand industries with greater depth, network with other established professionals in the field, become a better manager and communicator, and start new ventures.
7. High-impact experiential learning through the Education to Business (E2B) program
E2B connects MBA students with executives to address complex issues facing real and well-known organizations. Students will partner with global powerhouses, regional brands, and startups to make recommendations. As a result, students hone communication skills and flex creative thinking at a pace and intensity exceeding internships and practicums.
8. Opportunity to gain hands-on global business experience
Through the Going Global with Graziadio (G3) program, Pepperdine Graziadio provides students self-awareness of one's own identity, culture, beliefs and how those connect with the wider world; social awareness including empathy, perspective-taking, appreciating diversity, and respecting others; and relationship-building skills with diverse individuals and groups through effective communication and collaboration.
9. Convenient locations
In addition to online learning, Pepperdine has five campus locations to help students attend class close to their work and home. These campuses foster networking and relationship building in a professional setting with like-minded peers.
10. Extensive networking opportunities
With an alumni network of more than 40,000 professionals worldwide, FEMBA students have an open door to access Pepperdine Graziadio's extensive network for personal advancement, career advice, connections, and giving back. Thousands of interactions with alumni have helped FEMBA students through mentoring and career opportunities.
Concentrations for the Hybrid Part-Time MBA:
Concentration can help professionals achieve an absolute advantage in the marketing place and careers. The Pepperdine Graziadio FEMBA curriculum requires 12 units of elective coursework which students can take in one of nine concentrations. Elective units may be taken from multiple areas toward a general management concentration.
Concentrations Available in the Part-Time MBA Program:
Business Analytics. A concentration in technical and quantitative skills Analytics equips professionals with a solid foundation in statistical methods, data analysis, and modeling techniques. Students learn from a curriculum built around Decision Sciences and Information Systems and Technology Management.
Digital Innovation & Information Systems. Students develop a deep understanding of technology management and opportunities for digital innovation in business. Individuals will be best positioned for career success by acquiring a comprehensive mix of business, technology, and managerial knowledge and competencies.
Dispute Resolution. MBA students have an opportunity to study in Pepperdine Caruso School of Law's internationally recognized Dispute Resolution program while fulfilling MBA requirements. MBA students who complete an additional 2-unit elective at the Straus Institute, which would not count toward their MBA degree, are awarded a Certificate in Dispute Resolution from the Straus Institute, Caruso School of Law.
Entertainment, Media, and Sports Management. Digital technologies are driving the major transformation of traditional media and entertainment firms, enabling the emergence of new technology-based players and the creation of new high-growth sectors such as gaming and eSports. Taught by expert faculty and industry scholars, our Entertainment, Media, and Sports Management concentration courses will equip students with the knowledge to be insightful strategists, creative innovators, and effective operational managers.
Entrepreneurship. The MBA entrepreneurship is designed to help professionals tap into creativity to create a small business plan and turn that into a real business. Pepperdine emphasizes a business that not only produces wealth but also enables students to express their personal values. Courses are specifically designed to help entrepreneurs flesh out a business model that will generate profits, build an organization and make connections with target marketplaces. Students will be prepared to present to a panel of angel and venture capital investors upon the completion of the program.
Finance. Classes prepare students for careers in portfolio management, corporate finance, investment banking, financial institutions management, and financial risk management. FEMBA students with a concentration in finance choose 12 units from finance electives.
General Management. Ideal for self-directed and highly motivated MBA students, especially those desiring to tailor a scholastic experience to their specific interests. Students with a concentration in general management have the luxury of choosing from over 140 courses to customize their business education.
Global Business. The global business concentration is designed for professionals who seek to launch a career in international business. Following the completion of this program, students will possess a deep understanding of the global economy and its markets. Students are required to complete the Global and Macroeconomic Environment course and select eight units from five elective courses.
Leadership and Managing Organizational Change. This concentration focuses on the development of values-centered leaders. Professionals prepare to lead and implement successful change in a dynamic business environment. This specific concentration consists of 12 units – six core units and six elective units.
Marketing. Students learn brand/product management, marketing research, new product development, sales force management, advertising, and management consulting. FEMBA graduates will be prepared to help organizations decide which consumer groups to serve, and products and services to produce. They also learn to create appropriate promotional, pricing, and distribution arrangements central to profitably generating growth opportunities.
Other Options and Application Advice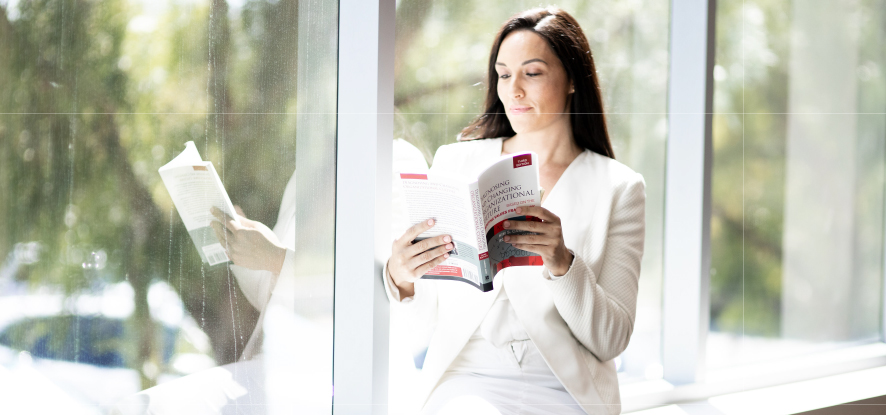 While the GMAT and GRE are not mandatory, test scores can be beneficial for scholarship consideration, which is assessed and awarded after an applicant has been admitted to the program. Having a robust resume and relative work experience is also highly beneficial to be a strong candidate, as there is a two-year minimum of work experience needed to meet program requirements. Standard requirements of this program include an undergraduate degree and motivation essay detailing one's overall goals and interest in the Part-Time MBA program.
Before applying, it's best to dive deeper into Graziadio's academic institution—speaking to students and recruiters, attending preliminary events—to gain a better understanding of the program and to learn how to capitalize on your application success.
Online MBA: Just like Pepperdine Graziadio's on-campus offering, our online MBA program combines education in strategy, technology, and values-driven leadership to empower students to drive meaningful change. The online MBA curriculum explores business fundamentals through the lens of 21st-century insights and strategies to prepare them for business in a digital world. Course topics include leadership development, business tech, organizational behavior, profitability, financial management, processes and systems, regulatory issues, strategic management, and more.
Ingredients for Near- and Long-Term Success:
For many professionals, it isn't feasible to take off up to two years to earn an MBA full time. With FEMBA, professionals can continue to get valuable work experience and move ahead while preparing for a fruitful, long-term career. The ingredients of the Part-Time MBA at the Pepperdine Graziadio Business School can help professionals create a recipe for success for the short and long-term.
Learn more about how the flexible Part-Time MBA at Pepperdine Graziadio would help you accelerate your personal and professional goals by visiting the website here.