Alumni Spotlight: Alumna Nikki (Gauthier) Vasquez Shares Her Insight on Loving Every Part of Your Career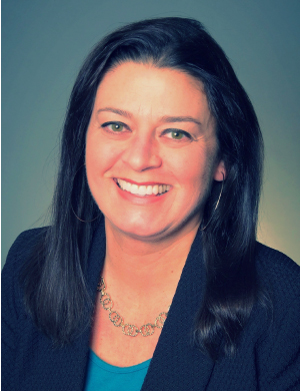 The importance of loving your work is essential for developing a fruitful, life-long career. Nikki (Gauthier) Vasquez (MBA '06), chief operations officer for the South Bay Association of REALTORS®, has cherished her time working in the real estate industry for the past 20 years. As an alumna of Pepperdine Graziadio, Nikki has developed strong relationships with her academic peers and mentors and has used her MBA experience to advance her professional career. She operates with the understanding that "loving what you do every day" is crucial in maintaining a successful and enjoyable career. Her established history in the field proves that one can experience a long-lasting job within a particular industry as long as passion and hard work remain at the core.
Nikki also expresses the importance of valuing your colleagues and superiors, as she has a powerful foundational bond with her boss. This work dynamic has allowed for a healthy work environment contributing to the overall success of the business. Aside from her flourishing career in the real estate industry, Nikki values being a great role model for her two young sons and creating a healthy work-life balance that allows her to spend ample quality time with her boys, while making amazing memories.
Share your business success with us:
"I have been in the real estate industry for about 20 years and have only had two different employers. My first job right out of undergrad at USC, was a RE/MAX office. This was a great first job and I learned a lot and climbed the ladder with the help and guidance of my then boss. Once I realized I had outgrown that position and there was nowhere else to advance, I knew it was time to move on – that was in 2008. While six months pregnant, I began the interview process at my current place of employment.
Knowing full well I'd be out on maternity leave very soon, my current boss took a shot on me and not only hired me but also hired me without a real job position. She believed in me and she said she would create the position as we go. Without her guidance and mentorship all these years, I wouldn't be where I am today. Fast forward twelve years to today, she is one of the most important people in my life and I am now her COO, or Chief Operating Officer, running the day to day business at the association."
Do you have a favorite class or Graziadio memory that has influenced your career?
"During my time at Pepperdine, I really enjoyed most of my professors, the staff (my guidance counselor became a great friend who I still keep in touch with and have visited in Kansas City), and my friends that I became close with."
What professional advice have you received that has helped shape your career?
"My parents were pivotal in shaping my adult life and work ethic by being amazing role models for me and always leading by example. They taught me to work hard, have good values and to appreciate what you have. Before my dad passed away, right before I graduated from Pepperdine, he used to always tell me "to love what you do or you won't be able to make a career out of it". At the time I didn't really understand what he meant, but after 20 years, I get it now. If you do not love what you do, leave, and go in search of something you do love. Change paths before you burn out because you cannot work in a career for 40+ years that you do not enjoy."
Share a novel personal point (e.g. hobby, special skill, unique accomplishment):
"During my time at Pepperdine, I was accepted into the FBI academy. I ended up declining the offer after going through all the steps, tests and interviews because I was worried about not being around as much as I would've wanted to for my future children and I am glad I did because I get to have an amazing career that I truly love and be a great mom to my boys. I know a career in the FBI would have been awesome but it would have taken me away from my boys too much."