The Power of Curiosity: Alumna Van Lai-DuMone (MBA '00) Details How Curiosity is Part of Her Recipe to Success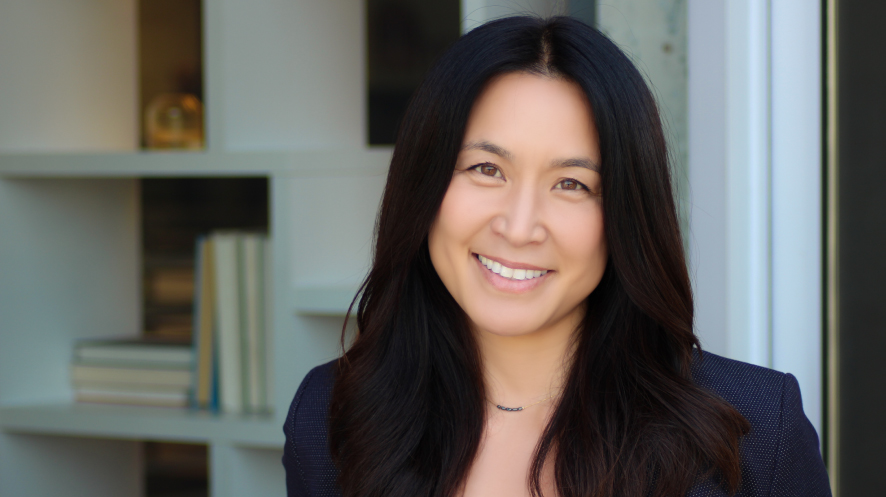 Today, manicures are a standard part of culture for developed societies. For some, getting your nails done is of the same value as getting a haircut—contributing to the overall hygienic regimen many enjoy. With so many people valuing the nail market, it's no surprise the Vietnamese nail industry is nearly an $8 billion enterprise. However, only some know how the Vietnamese people influenced the nail industry thanks to the courage of a small portion of Vietnamese women who dared to take the first steps forward in following their curiosity—ultimately shaping the industry that we know so well today.
When it comes to the Vietnamese nail industry, alumna Van Lai-DuMone is no stranger. Her remarkable tale exhibits a life rooted in the intersection of courage and curiosity—creating an opportunity that spans great distances in today's world. A Vietnam native, Van, and her family fled in 1975 due to the Fall of Saigon. A few months after entering the United States, Van and her family were transferred to "Hope Village"—a refugee education and integration center on the outskirts of Sacramento, California. Twenty Vietnamese women, Van's mother, included, were refugees within this center. Little did these 20 women know that soon an incredible opportunity would emerge—in the form of red, manicured nails.
Actress Tippi Hedren—famous for Albert Hitchcock's, The Birds—volunteered at Hope Village during Van's stay. Tippi quickly found herself enamored with the Vietnamese refugee women and sought to find a way to give them beneficial opportunities. After discovering they loved Tippi's red, well-manicured nails, Tippi and the women said, "what if?" and chose to pursue becoming licensed manicurists.
After much hard work, passion, and curiosity from both Tippi and these 20 Vietnamese women, they became fully licensed manicurists—experts at their craft with a long road of success ahead of them. Eventually, the "what if" led Van's mother to achieve immense success within the industry—helping prompt generations of Vietnamese women to span beyond providing manicures solely but defining the industry through the ownership of salons, beauty schools, product manufacturing, and more.
Van credits her mother for involuntarily inspiring her to pursue her curiosity—enabling her to follow her passions and accomplish her dreams. Today, Van has an impeccable career helping companies such as Google and LinkedIn explore curiosity and harness that power to build better organizations. You can watch Van's full TEDx talk below.


Do you have a favorite class or Graziadio memory that has influenced your career?
Dr. Mallinger's Organizational Behavior course has always stood out to me as it helped me understand human behavior and has benefited me in building trust in teams.
How have you been involved with the Graziadio School, and how have you benefited from that experience?
I was on the Advisory Board under Dr. Mark Mallinger for two years. The experience kept me connected to fellow alumni I would not have met without having that involvement.
I have also had the privilege of delivering my hands-on, creative leadership training to the Career & Professional Development Team at the Graziadio School.
Share something novel, like a personal point or recent accomplishment.
I recently spoke on a TEDx stage, with a talk titled. 'What if?: The Life-Changing Power of Curiosity and Courage, which is a tribute to my mom's involvement in trailblazing the Vietnamese manicure industry in the United States, and the inspiration for my framework around curiosity and creativity that I now share in my work.