Intensive 1: A Look Inside
Judy Mikalonis, MSOD '17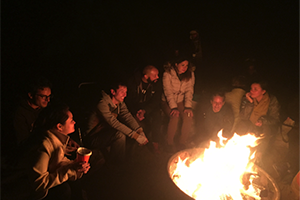 As I reflect back on Intensive 1, the best way to describe my experience is that every aspect of our time together felt like coming home again, for the very first time.
Each day unfolded like an invitation. At the heart of the invitation: to recognize where my own patterns of behavior may limit me from reaching my untapped potential as a catalyst of change in the world. This is no small thing.
Dr. Gary Mangiofico, one of our faculty advisors put it to us this way: "Presence is where the work of OD begins. Being aware of how ingrained patterns of thought and behavior may impact your interactions with others is essential—for you and the organizations you serve."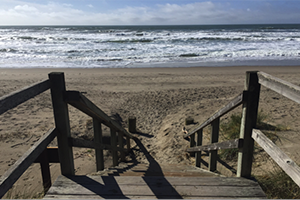 As it turned out, focusing on that challenge would require my full attention. Thankfully, the intimate, reflective setting of Pajaro Dunes, coupled with the intentional co-created design of each day's learning created a unique, transformative opportunity for our vibrant community of kindred spirits to adventure together, explore what we did and didn't know, and to trust the process along the way.
In the weeks leading up to Intensive 1 we studied the history of OD as well as how the real driver of change is people changing their mind and brain. Now here we were, face-to-face, personally experiencing the mysteries of neuroscience, and making history of our own. As we each bore witness to the transformative power of shifting our own mindset in the context of our individual experience, we simultaneously deepened our connections with one another, and sharpened our focus as a group. It was a truly life-changing way to begin our journey together as leaders of change.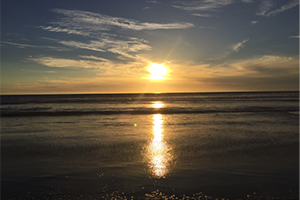 While the Intensive 1 curriculum and design was stellar and an excellent fit for me as an experiential learner, I have to say that my relationships with the people—both faculty and students—were my favorite part of this experience, by far. Being known is such a gift. Being known, accepted, cared for and challenged as I have so far in the MSOD program is the best gift of all, and the gift I most want to pay forward, both as a leader and an OD practitioner.
Words can't express the depth of my gratitude for the opportunity to learn alongside the brilliant individuals of Upsilon Prime. Their curiosity, openness and acceptance continue to support me in my growth and professional development. We are each so different, with such a rich variety of work experiences and backgrounds, and yet our hearts are knit together in a way that continues to surprise, intrigue and delight me. I arrived at Intensive 1 by myself, and left feeling like I had found my people, my tribe. I can't wait to see where we go next!