Graziadio Alumnus, Jake Jacobs (MSOD '89), Details His Business Experience and How to Become a Best-Selling Author
Accomplished author, consultant, and alum, Jake Jacobs, graduated from the Pepperdine Graziadio Master of Science in Organization Development in 1989 and since, has gained a wealth of experience and knowledge to share on how to become a well-versed business professional. Over the past 35 years, Jake has worked in 61 industries and consulted over 96 organizations, learning the in's and out's of strategic change and organizational efficiencies within each industry. Through his comprehensive work, he's supported more than 210,000 people directly on important changes to their business on everything from strategy implementation and cultural change to mergers,acquisitions, and leadership development.
In May 2021, Jake launched his latest book, Leverage Change: 8 Ways to Achieve Faster, Easier, Better Results. He shared, "The strategies in the book can be used in change efforts that are already underway or those just launching. They can also supplement existing methods people are using or become the foundation for change work in the entire organization. They'll support anyone leading change in organizations that are frustrated that the results they are achieving are too slow, too hard, or too often disappointing."
Interview with Jake Jacobs
What industry are you in, and why did you choose that industry?
I've been consulting to all types of organizations for more than three decades. I help organizations, teams, and individuals make monumental changes. I think it's more accurate to say that organization development consulting chose me than I chose it. I had an internship with a boutique consulting firm working on a global culture change initiative in Ford Motor and began working on this project straight away – even as an intern! I took an entrepreneur's program a few years ago and they defined your unique ability as something you do well, enjoy doing, and others value highly. For me, that's my consulting practice.
Share your recent professional success and what made it successful?
My "recent" success goes back 28 years and counting. In my world, sustained change is far more valuable than what I call "teflon change" – the kind that doesn't stick. In my client, the City of New York, the incidence of tuberculosis has declined 85% year over year since I first worked with them in 1992. The lowest reported cases of TB in the city were last year. Five city agencies needed to create a Blueprint for TB and work together in ways they never had before.
The concern regarding this project was that there were multidrug-resistant strains of TB that were beginning to take hold because patients were primarily from the poor and indigent populations and moved from the streets to the prison to the shelter system to the public health care system. If we had not done our work well, there was a pending pandemic, and we know now how dangerous that can be.
What advice do you have for those looking to build a similar career path or transition into your function or industry?
Be curious and continue to learn. Read and have deep conversations with people you respect. Do the work you feel called to do in the world. Strive to reach your full potential and don't worry about what others are accomplishing. Make YOUR mark in the world and do your best to leave it a better place than when you found it.
What book would you recommend to business school students or alumni?
If I can do so without being too self-promoting, I recommend they read my book, Leverage Change: 8 Ways to Achieve Faster, Easier, Better Results. What they will learn in this book can be applied to any change in any organization, made by anyone. Change is difficult in organizations and there is general agreement through a number of studies that about 70% of these projects fall short of their intended goals.
Leverage Change enables you to get more done with fewer hassles, headaches and problems -- and importantly, fewer resources. You'll spend less time spinning your wheels and challenged by roadblocks of all types, and more time enjoying the successes of your efforts.
What is your favorite quote?
"If the people of the society are not informed enough to exercise their discretion in a wholesome way, the answer is to inform their discretion, not take the decision away." - Thomas Jefferson.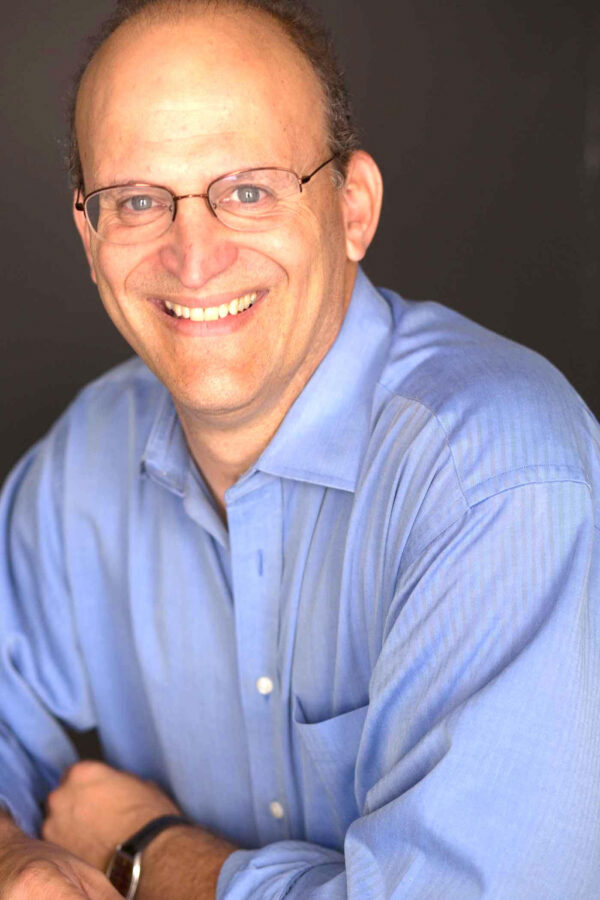 About the Author
Name: Jake Jacobs
Program: MS in Organization Development, 1989
Industry: Consulting