Shifting Why Me? Into Why Not Me!: A BIPOC Woman Entrepreneur's Experience Entering Venture Capitalism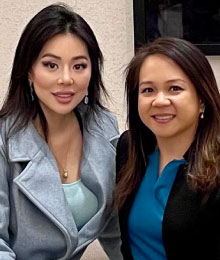 Why not me? This is the question that sat with me for months after my Korean American woman angel/VC mentor, Diane Yoo (pictured on the left) told me, "YOU could be an investor yourself." I'd been on a mission to build self-sustaining incubators in the poorest areas of the Philippines mobilizing local networks – my mantra for four years – and reached out to her to learn about the investment part of the startup ecosystem.
Diane took me under her wing and after a number of meetings, she said, "I see how committed you are, and you know, there are multiple paths to get to your outcome. One other option is that you could be an investor yourself and partner with local incubators."
This never crossed my mind. Always being the producer of the pitch event, the matchmaker between the funders and founders, I never thought to be in the driver's seat myself.
It took me two months to let that settle in. First, I repeatedly kept asking myself, why me? Then, after remembering all I've accomplished personally and professionally that could be transferable, getting tough-love encouragement from people around me, and learning that in 2020 women-led startups received only 2% of venture funding, I said to myself, WHY NOT ME!
I circled back to my mentor to ask where to start. She told me to build a foundation, learn the lingo, and start practicing. I immediately searched for any resource I could find: pitch events, books, boot camps, articles, videos, people I could talk to, etc. Through this initial step, I realized how limited my network is in the investment space, so I began reaching out to anyone I could remember dabbling in any kind of investing. My investing network grew as we swapped notes and I asked for other connections to be sent my way.
During the process, I learned of the important movement growing to democratize access and education to investors from underserved communities as well as democratize access to investment for founders from those same communities. The voices I found leading the charge were Jason Calacanis from This Week in Startups and Pocket Sun of SoGal Ventures. I signed on to my next mission! Soon, I built my vocabulary, shared deal flow with other angel investors, made investments myself, and joined angel syndicates.
At the end of 2021, I learned about a venture capital (VC) accelerator by Founders Institute called VC Labs. I applied for it, and my mentor, Diane, signed on as my partner. Out of 2500 applicants, less than 200 were selected – now, we are in the top 10 applicants with less than a month left of the accelerator.
Looking back on this journey into VC, there are a few critical steps that helped me shift my mindset from why me to why NOT me:
The Pause – I was so tempted, or maybe I actually did, reject the thought when my mentor suggested it. My doubt was strong, but not strong enough to endure that voice inside that kept reminding me of her words, "you could be an investor yourself."
Testing Assumptions – I engaged with people I trusted, who would be honest and pragmatic with me. They validated my mentor's suggestion, while also giving direct feedback on areas to work on.
Reflection – What do I really want? I had to ask myself, what is the outcome I hope to achieve? Was it the actual incubators? No, it's enabling economic empowerment through entrepreneurship. This allows me to do that on an even greater scale.
Integration – Do I believe I can do it? I've created and mobilized networks from nothing but a vision. I've taken a grassroots movement of five intrepreneurs and grew it to an over 700-person corporate incubator. Am I willing to do it? This would require commitment and all kinds of investment (focus, time, energy, monetary). There's so much to learn and there's vulnerability in starting in some areas from the basics. I engaged a family/friends support system.
Choice – What will I do? At this point, it was no longer a question, WHY NOT ME! became my stance.
Most importantly, it was my experience with Pepperdine Graziadio's Master of Science in Organization Development (MSOD) program that gave me a solid foundation for this mission, helping me connect with my deeper purpose and strengthen my self-awareness as a conscious leader. I honed my ability to execute strategic, systemic change that will not only shape the VC firm I am building, but also influence the companies, investors, and communities I will be serving.
As of this date, we are in the process of launching our VC firm. My four-year dream has taken its first step and come to life in four months. I can't wait for what the future holds!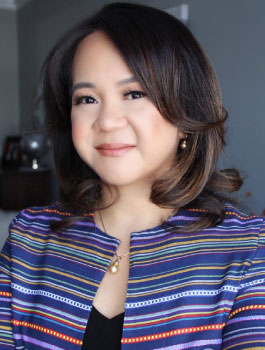 About the Author
Name: Maria Odiamar Racho
Program: MS in Organization Development, 2012
Industry: Entrepreneurship and Venture Capitalism