Pepperdine Graziadio Part-Time MBA Program Rises in U.S. News & World Report's 2023-2024 Best Business School Rankings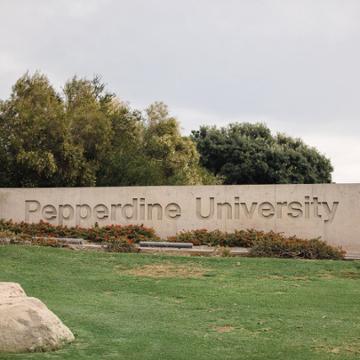 Article Highlights
Graziadio's Part-Time MBA program rose 11 spots in the rankings
The ranking shows the program's commitment to meeting the educational needs of working professionals
In the newly-released 2024 Best Business School rankings by U.S. News & World Report (USNWR), the Pepperdine Graziadio Business School Part-Time MBA program rose 11 spots to #46 in the nation this year.
"Pepperdine Graziadio is proud to once again be named a top business school by U.S. News & World Report," said Arman Davtyan, assistant dean of enrollment management at Pepperdine Graziadio Business School. "The elevated standing of our Part-Time MBA program is a testament to our sustained commitment to meeting the educational needs of working professionals, especially amid the post-pandemic norms that have emerged. Pepperdine Graziadio also received recognition in the Full-Time MBA program rankings, extending its long standing history of inclusion on the prestigious list."
The USNWR 2024 Best Business Schools Rankings surveyed more than 496 institutions with MBA programs in the U.S. accredited by AACSB International, widely considered a gold standard of business school accreditation. Pepperdine Graziadio was among the 136 business schools receiving a ranking.
Designed to meet the needs of busy working professionals, the Part-Time MBA program at Pepperdine Graziadio aims to create applied knowledge, promote transformational learning, and equip students for purpose-driven leadership in business and beyond. Featuring a hybrid delivery format that combines the benefits of in-person engagement with the flexibility of virtual instruction, the program offers a choice among nine concentration areas and may be completed in as few as two years.
To learn more about our MBA programs, visit bschool.pepperdine.edu/mba-programs/.