Student Testimonial: Pepperdine Graziadio MSOD Program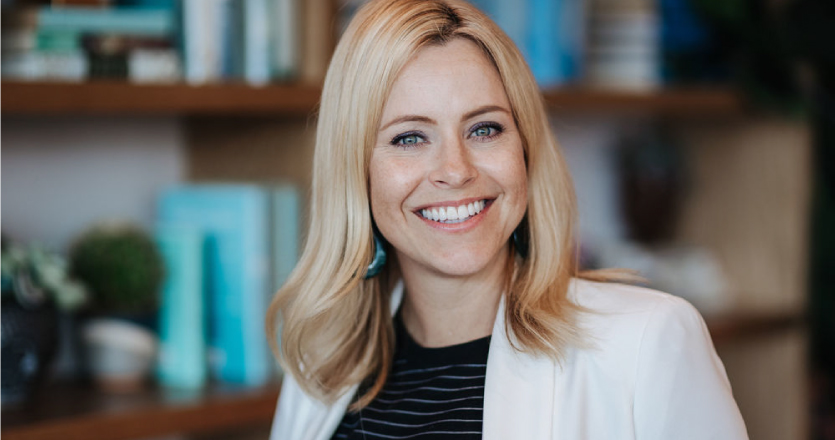 "Worth It": Malika Begin Shares Her Pepperdine Graziadio MSOD Experience
When I made the decision to join Pepperdine Graziadio's Master of Organization Development (MSOD) program in the 2019 cohort, I had many tell me that it would change my life. I already had many life-changing events in my time and knew how one decision or intention could change the way you see the world and yourself in it. At this time, I had recently left my organization of six years and had taken the leap to start my own business, so I already felt like my life was changing again. However, I still had small children at home, and I felt hesitant about how I could possibly make all of it work.
It feels like MSOD is home, and it feels worth it.
After weighing the pros and cons, I decided to take a leap of faith. I already had a clear vision of how I wanted to operate within the field of organizational development. Still, I also had a sense that the MSOD program would allow me to enhance my ability to impact companies for the better. After our first intensive session with Pepperdine, I quickly realized that the program would be more than just helpful; it would be transformational at a personal level.
In my pages of notes during the session, I wrote down statements that resonated with me, upon which I continue to reflect. Two, in particular, stand out:
"I am home. This is home."
"This is worth it. All of it."
These statements represent the theme of the first intensive; focusing on individual development, acquiring tools for self-assessment, developing a deeper emotional intelligence, and understanding how we use these skills within our organizations. I was ready to start building businesses and their culture when I learned how much of this work and its potential impact would start with me as a practitioner.
I entered this new environment with a sense of curiosity and openness, but also a little anxiety and fear of the unknown. As I began to experience this unique setting for learning, I felt a sense of harmony with my surroundings. The unknown quickly felt familiar. I wanted to connect deeply with my fellow students, the faculty, and alumni practitioners. I felt a shared passion. I felt like I'd found people who cared about the same things I did. I wanted to understand what they knew, and I believed I was going to find answers.
It can be difficult to share or articulate life moments when you are in them, but because I have a sense of how transformative these two years will be for me, I will continue to try. To feel at home, like you have found your people and will find the answers that you have been looking for, is a powerful moment. To see the level of faculty involvement and their care, as well as to be in a community with the alumni practitioners and to see the quality of colleagues in the cohort, has already been a transformative experience.
The first intensive revealed to me just how powerful and important the experiential, interactive aspects of the program are and will be to my development. The vulnerable exchanges within our cohort showed me that not only are my fellow students important to wisdom I am gaining but that my own life experiences and perspectives will play a role in shaping their educational value as well.
"It feels like MSOD is home, and it feels worth it."
About Malika Begin
Malika Begin has worked in the leadership development space for the past 10 years partnering with startups in tech, marketing, and entertainment to create award-winning culture. Her company, Begin Development, builds integrated leadership programs, coaches professionals and executives with a strengths-based approach, and works with teams to remove barriers to cross-departmental collaboration.