Career Hit a Plateau? How a Pepperdine Executive MBA Can Help You Achieve New Heights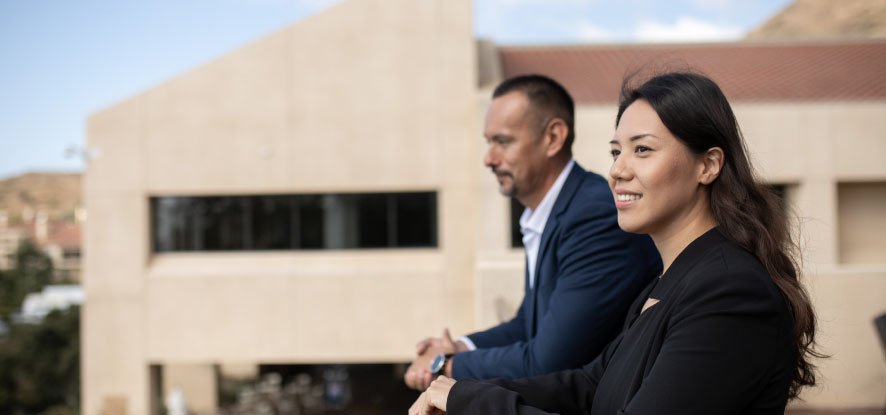 Have you ever felt you were hitting a plateau in your career? Even if you're a seasoned professional, the feeling of stalling out on your path to success is still a reality that many have to face. Once you begin feeling like you are no longer challenged, your day to day can start to feel almost mundane, boring, stagnant. However, while this feeling of complacency is normally regarded in negative terms – it can truly be a pivotal moment in your career.
According to a study released in November 2020, 59% of U.S. adults experienced direct or household employment loss since the start of the COVID-19 pandemic, and 38% were expected to experience direct or household employment loss in the coming 4 weeks. The study also found U.S. adults experience a significant mental health burden as a result of job insecurity amidst the COVID-19 pandemic.
Overcoming a career plateau can take time, and a willingness for self-evaluation and self-improvement. Many experienced managers have mastered the business basics, but need to attain a greater understanding of the nuances of business. Many managers also maintain a heavy workload, have competing family responsibilities, and feel that they can't be away from home. Some may have scarcely achieved, nor can they point to any recent major work accomplishments, yet they want to continue to level up in their careers.
According to a 2019 study in the Journal of Vocational Behavior, the effects of career plateau including increased dissatisfaction and poor well-being, are moderated by the extent to which the individual adopts strategies to counteract it. In other words, you gotta move it, or lose it.
The future of work will require professionals with new skills including resilience, critical thinking, problem solving, adaptability and collaboration. For many experienced managers, a great option to achieve those skills is going back to school to earn their advanced degree at school that focuses not just on theory and technology, but in values centered soft skills that make strong leaders successful. That is why we created the Executive MBA (EMBA) at the Pepperdine Graziadio Business School.
What is our EMBA?
The 19-month EMBA program is designed for working professionals with a requisite level of executive or high-level management experience, giving them the opportunity to engage with other professionals as they expand leadership skills and spur fresh strategies for their business practice. By collaborating with industry-expert faculty mentors, and a small, carefully composed cohort, EMBA students will develop innovative strategies for tackling the evolving challenges and business needs of executive-level leaders.
Here are 10 Reasons to Consider a Pepperdine EMBA:
Personalized learning. In a course setting, Pepperdine Graziadio's approach is highly personalized. We ask students about their career goals and tailors course content in relation to those aspirations. Our faculty and advisors also provide opportunities for course evaluation during class rather than only at the end of the trimester. We strongly encourage students to share their experiences with each other and faculty/ advisors in order to align with personal, real-world challenges.
Applied strategic research project. One of the key program differentiators is our series of applied research projects culminating in a strategic management capstone project. EMBA students complete one project per trimester, providing them both with relevant professional skills and a case study of experience to present to future employers. This integrated series of projects is expected to demonstrate the participant's mastery of program content. The final strategic management capstone project should reflect a capacity to craft and implement an effective business strategy.
Work-friendly schedule, with classes meeting on weekends every two to three weeks. The EMBA program is designed to accommodate the busy professional's schedule and is offered over a 19-month, five-trimester period. Classes meet approximately once every three weeks on Fridays and Saturdays. A work-friendly schedule helps students manage work-life conflicts, while keeping them engaged at home and productive at work. Cohorts start in the Fall, Spring, and Summer terms.
Four Pepperdine campus locations. Campus locations for EMBA can be conveniently accessed by students traveling from work or home. Our cohorts meet at one of our Southern California graduate campuses in West Los Angeles, Irvine, and Calabasas.
Outstanding faculty. Our faculty offers a unique combination of academic accomplishments and real-world industry experience. A core team of six professors, plus a class advisor, are assigned to each EMBA class cohort. The faculty play a personal hand in the development and implementation of the overall curriculum, identify the specific points of integration, lead the class during the four-day opening residential sessions, and remain in close contact throughout the entire program to provide mentorship and guidance.
Dedicated Class Advisor. A seventh member of the faculty teaching team attends all class sessions throughout the 19-month period as a dedicated "class advisor." The class advisor assures that appropriate class preparation and learning progress is maintained by meeting with individuals and learning teams as needed. The advisor also provides continuity throughout the program and helps integrate content and student learning experiences across trimesters. Advice is provided to students on how to formulate and complete each trimester's applied research project, along with the strategic management capstone project.
Learning teams. To succeed in business, teams and individuals must work together to achieve common goals. Students are challenged with a rigorous curriculum and collaborative environment that fosters teamwork, cooperation, and the sharing of ideas. Learning teams allows individuals to have a personal resource to turn to as they continue through the 19-month program – many of which continue to meet even after graduation.
Values-Centered Leadership. At the core of Graziadio, we strive to strengthen lives for purpose, service, and leadership and develop values-centered leaders that are not only best in the world, but Best for the World. Our curriculum stays consistent with our mission and explores ethically-focused leadership across the entire curriculum. EMBA students learn how to embrace and leverage these practices, which will be introduced in the opening workshop and first trimester leadership module, and incorporated in all modules and activities of the EMBA program.
Extensive Alumni Network. EMBA graduates benefit from extensive networking opportunities with an alumni network of more than 43,000 professionals worldwide. EMBA students have an open door to access our extensive network for personal advancement, career advice, connections, and giving back.
No GMAT/GRE required. Unlike many other graduate programs, we consider the senior-level executive accomplishments and experience speak more to an applicant's qualifications than an entrance exam, requiring no GMAT or GRE for admission. We're more interested in external factors, such as broad areas of expertise, work experience, and deep understanding of a particular subject matter–areas in which a standardized test is not relevant.
Program at a Glance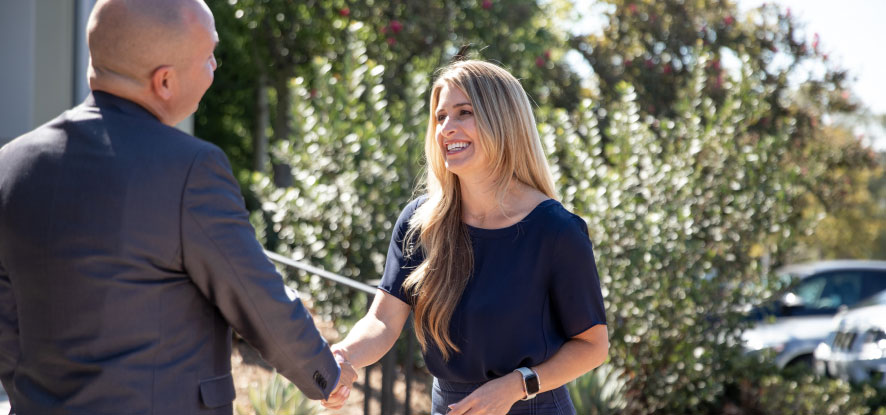 Our EMBA is an integrated program designed to provide synergy across content, delivery, experiential and cognitive learning, and real-world application – organized around five sequential themes:
Leading People in Changing Organizations
Managerial Control and Financial Management
Global Economics and Information Systems
Strategic Marketing and Global Business
Strategic Management in Competitive Global Environments
Satisfactory completion of 45 units of coursework and faculty approval of all project work is required for successful completion. The maximum time for completion of the degree is eight trimesters and students must be enrolled continuously until the program is completed. If additional time is needed to complete the research project, students must remain registered in a minimum of 1 unit per trimester beyond the completion of program coursework.
To offer an effective and compelling learning experience, several innovative and integrated approaches are utilized within the program to create a robust learning opportunity that surpasses traditional approaches to executive level MBA. For example, the themes of values-centered leadership and ethics are explored within each module; other topics are covered in segments during the 19-month program.
Students enroll each trimester in 7 - 12 units of courses that meet on weekends (usually, Friday afternoon and evening and Saturday morning and afternoon) either five or six times per trimester at two- or three-week intervals. Students are enrolled continuously until the program is completed. On occasion, classes are held over an extended weekend session. The program begins with a four-day effective executive residential workshop and also includes an eight-day international residential session held at locations of emerging importance in global business.
At the end of each trimester, students undertake applied research projects which provide them with the opportunity to apply the knowledge and skills acquired in that trimester, thus allowing EMBA students the opportunity to customize the program to businesses and/or industries of their choice. In the final trimester, the strategic management capstone project provides a means of applying the concepts and knowledge gained in the program to a substantive strategic analysis of a real-world business opportunity or problem.
Application Recommendations
Individuals who are interested in applying to our EMBA program can complete an information request, available here.
Merit-based scholarships are available for qualified candidates, and each applicant is considered during the admission review process. If awarded, scholarship recipients will be notified at the time of admission or shortly thereafter. We also have the Graziadio Referral Scholarship available to students who are referred to us by one of our alumni, a current student, staff, or faculty member.
There are no formal testing requirements for admission eligibility to the program. However, candidates who have taken the GRE or GMAT may submit scores as supplemental academic information for the Program Admission Committee consideration. For non-U.S. residents, please explore the application requirements for international students.
Using the EMBA Experience to Cross the Career Plateau
It is common for an experienced manager who has progressed steadily over many years to hit an era of little or no change. In the current pandemic and post-pandemic environment, many accomplished professionals report they've hit a plateau, are constantly bored and struggling to find fulfillment. Usually the reasons are externally tied to a job with limited growth potential or internally just a sense that they have outgrown their position.
The key is to bridge the career gap with new skills and experiences. Multiple sources predict the future of work will encompass a whole new skill set: human intelligence and decision-making, adaptive thinking and complex problem-solving, social intelligence and virtual collaboration, cognitive load management and organization-wide service orientation.
At Pepperdine Graziadio, we focus on helping EMBA students identify and hone transferable skills for the future of work. Our Career and Professional Development advisors also possess the technological know-how to meet elevated employer expectations from their existing employer or potential employer. If they choose, they are also well prepared to strike out on their own path as an entrepreneur. By the time EMBA students receive their degree they are ready to make the necessary career shifts to meet their personal and professional goals.
Those who are interested in our Executive MBA program can read the profiles of professionals who have participated in past cohorts. You will see Graziadio alumni from the highest levels in corporations, startups, government, non profits, and entrepreneurship. You will also see examples of high achievers in many prominent industries including technology, finance, healthcare, entertainment, manufacturing and real estate.
For those in need of a change or those who have been wondering when to take the next step in their career, now may be time to make the move. Speak with one of our admissions advisors about how to get started on the journey towards being a Best for the World Leader, or visit our admissions page.