Pepperdine Graziadio's Full-Time MBA: Molding Values-Based Leaders and Propelling Careers Forward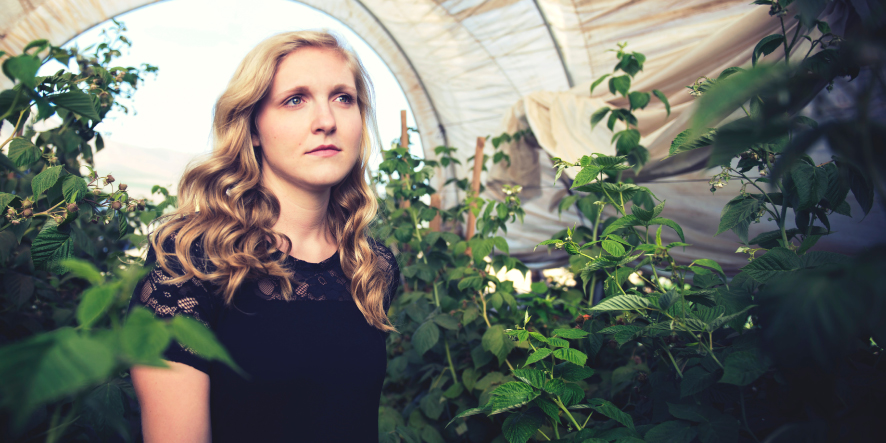 It's no secret an MBA program can propel a career forward. Each year, tens of thousands of aspiring business leaders choose to earn an MBA. Though individual goals may differ, they seek to learn new skills, expand their view of the business world, receive help with career advancement, challenge themselves in an intensive learning environment, and hone their leadership skills.
An MBA is a worthwhile investment for those looking for personal and professional growth. According to the most recent QS Jobs & Salary Report, salaries among MBA graduates are at the top of the pay scale for many industries in the U.S. and worldwide. And, according to the Graduate Management Admission Council (GMAC), 7 out of 10 recent full-time MBA graduates reported they could not have landed their current job without their advanced degree. It is no coincidence the preponderance of C-level executives running the best-known companies, nonprofits, and government agencies have an MBA credential.
Budding professionals are taking note. Reskilling, upskilling, and transitioning to an entirely new career is driving a bumper crop of students into MBA programs. As a result, full-time residential MBA programs in the U.S. are reporting higher application volumes for next fall and expect to have fewer spots to offer than in past years.
The Pepperdine Graziadio Business School is no exception. FORTUNE Magazine recently asked our Assistant Dean of Enrollment Management, Arman Davytan, to comment on the phenomenon at Graziadio—he noted a 55% increase in applications across all MBA programs during the 2020–21 admissions cycle compared to the previous year. Arman expects applications and enrollment to be roughly the same elevated number in 2021-2022.
But deciding to earn an MBA isn't about following the pack. It is about taking charge of your career and your life. A full-time MBA offers the advantage of an intensive learning experience in a one-to-two year program that equips students with immediately applicable professional competencies. Companies seek professionals with "future-ready skills" to adjust and position their business for success in the post-COVID economy. Many of these sought after organizational practices are acquired with an advanced degree—giving professionals with an MBA a competitive advantage in the job market.
Is it time to imagine what an MBA could do for you?
At Pepperdine Graziadio, our desire is for students to make decisions with their eyes wide open. So here are three questions to ask yourself before taking the plunge towards a full-time degree:
Can you afford to leave the workforce for a year or more to earn an MBA?
Full-time MBAs are ideal for new graduates who can afford to delay working. Though the financial payback happens over time, MBA graduates can expect to enjoy better paying and higher-level jobs than those without an MBA. As a full-time student, your focus will be dedicated to your studies, meaning a full-time job would most likely be out of the question. These programs are most popular with younger professionals with 2-5 years of experience and a bachelor's degree who can leave the workforce for a while.
Can you live in Los Angeles to regularly attend classes?
The workload in a full-time MBA program is more condensed and class schedules are less flexible than in a part-time program. With the more demanding course schedule, students will benefit from living closer to or on campus so they can regularly attend class. Due to this, our full-time students can take advantage of our graduate student housing at the Drescher Campus Apartments. The complex is just across the street from the graduate campus and offers quiet living spaces, stunning ocean views, outdoor common areas, a fitness center, wireless internet, mailboxes, and community barbecues. Nearby off-campus housing is also available.
Can you immerse yourself in day-to-day learning with a cohort of students?
Earning an MBA is not for the faint of heart––you will need to manage a busy and loaded schedule while working with other students and staff. On the upside, our Full-Time MBA is designed to be highly collaborative, allowing you to work alongside peers in multiple classes and contexts. In all projects and coursework, faculty, advisors, and students encourage each other to strive for their best and push outside their comfort zone. In short, you are not on this journey alone.
If you're answering YES to all these questions, then a full-time MBA may be right for you. We offer a wide variety of curricular options if you're ready to start exploring!
What is the Pepperdine Graziadio Full-Time MBA?
Our Full-Time MBA program is designed for aspiring leaders seeking to build their business acumen and entrepreneurial spirit to make a positive impact in their community and the world. Our nationally recognized degree offers you the opportunity to immerse yourself in management, strategic development, analytics, or entrepreneurship. Graziadio's MBA enables students to focus on a specific concentration or broaden their scope for a well-rounded degree. With one of the most robust study abroad programs for graduate business students nationwide, you can also study global trends within a cohort of like-minded individuals.
Here are ten key takeaways for our Full-Time MBA:
Intensive learning experience can help prepare you to accelerate your career.
Full-Time MBA students set their full-time work aside to invest in themselves by focusing on their studies. Most MBA students will be pushed beyond the limits of where they think they could ever go. Our courses challenge students to think creatively and work as a team while they are exposed to different perspectives and ideas within a diverse cohort. Students participate in internships, receive career guidance and one-on-one counseling to prepare for life after graduation. Students also enjoy the benefits of on-campus and online job recruiting.
Learning and living in Malibu.
Known for its stunning coastal views, the Malibu campus hosts several graduate-level degree programs. Students in Malibu meet in classrooms that foster an exciting, collaborative environment, while gorgeous views of the Pacific coastline add further inspiration. The Malibu campus also boasts a dining hall, bookstore, technology lab, and other amenities, so students have everything they need to be successful. Beyond the campus, Malibu offers shopping, dining, and cultural experiences, along with hiking trails and world-class beaches. To see a virtual tour of our Malibu campus, click here.
Awareness of global business and global markets.
Our curriculum is designed with a global focus, providing opportunities for students to explore the international world of business through a variety of study abroad programs.
Refine hard and soft skills.
We're committed to helping our students identify and enhance both their hard and soft professional skills. The Full-Time MBA builds the professional competencies and quantifiable skills that may be required for a specific industry or job function (such as accounting and finance) as well as cross-functional knowledge for those aspiring to generalist roles. To balance these skills, they also learn increasingly important universal, but less defined, soft skills such as cross-cultural competency, self-awareness, resilience, and conflict resolution.
Build lifelong relationships with fellow students.
Students work alongside peers and forge deep relationships while learning how to give and accept feedback, criticism, and praise. In addition to coursework, you can get involved in a variety of student clubs including:
The Graziadio Christian Business Society
Graziadio Women's Business Association
Pepperdine Real Estate Association
Net Impact (affecting a positive social and environmental change)
The Entertainment, Media and Sports Society
Graziadio Veteran's Club
Finance Club
Business Students of Color Association and Allies
Emerging Technologies Association
The Pepperdine Spectrum (LGBT+ club and safe space for Graziadio students and alumni).
Graziadio Student Advisory Board
Graziadio Student Ambassadors program
Learn alongside outstanding faculty.
Our faculty bring a unique combination of academic accomplishments alongside real-world industry experience. Faculty are committed to the success of every student and help them learn new skills, understand industries with greater depth, network with other established professionals in the field, become a better manager and communicator, and start new ventures.
Gain real-world MBA consulting experience.
Pepperdine Graziadio's signature program is the hands-on MBA consulting program, Education to Business (E2B). E2B connects select MBA courses with the opportunity to work alongside executives at leading companies to address complex issues facing their organization. Students partner with global powerhouses, regional brands, and startups to explore business challenges, make recommendations and identify new opportunities. As a result, students hone communication skills and flex creative thinking at a pace and intensity exceeding traditional internships and practicums. The Coca-Cola Company, Warner Bros., Intel, and Hurley International, are among the companies that have participated.
Leverage extensive networking opportunities.
With an alumni network of more than 43,000 professionals worldwide, Full-Time MBA students have an open door to access to connect with our global community for personal advancement, career advice, connections, and giving back. Interactions and relationship building with our alumni have helped thousands of Graziadio students through mentoring and career opportunities.
Develop ethical, values-based leadership skills.
For more than 50 years, Pepperdine Graziadio has remained dedicated to shaping tomorrow's business leaders with a values-based education that's ethical in focus and global in orientation. With our core values at the forefront, we act with integrity and serve with compassion, working to accomplish our mission of developing Best for the World Leaders.
GMAT waivers available.
One of our goals is to remove admission barriers for individuals aspiring to earn an MBA––including offering GMAT waivers. We believe in taking a holistic approach to each applicant's core competencies and maintain a high standard of students without requiring the cost and time burden of taking a standardized test. We focus instead on student backgrounds, career goals, and real-world achievements to those applying to the accelerated 12-month.
Programs can be tailored to meet your career goals:
At the end of 2020, one-third of U.S. employers said the skills gap had increased compared to 2019 and least 80 percent said they had difficulty filling openings because of skill gaps according to Monster.com. That gap is set to widen as remote work persists and new areas such as automation and artificial intelligence take hold. At Graziadio, you have the opportunity to tailor an MBA around your interests and strengths to current and future work needs. Here are some ways you can customize your degree:
Your choice of multiple concentration options.
Students can develop their own 12-unit elective study focus and add electives outside their specialization to develop a broader trajectory. With the option to tailor their degree to their interests, students can build a professional and personal portfolio of competencies that fit the industry of their choice. We offer a wide range of academic concentrations which include: Business Analytics; Digital Innovation and Information Systems; Dispute Resolution; Entertainment, Media, and Sports Management; Entrepreneurship; Finance; Leadership and Managing Organizational Change and Marketing.
Choose from dozens of electives.
Pepperdine Graziadio students also have an opportunity to dive deeper into areas of specialization to fulfill MBA requirements and develop a wider breadth of experience and knowledge through electives. Students can choose from more than 50 electives in marketing, finance, leadership, organizational change and more.
Consider a dual degree option.
Dual degrees appeal to many full-time students and its benefits include career marketability to multiple fields, industries, and cost savings that come from earning two credentials at one time. Our Full-Time students have the option of several dual degrees including a JD/MBA, which is a Juris Doctor (JD) paired with anMBA, and an International MBA Dual-Degree which is available at select partner universities. Students who earn a dual degree may need to take extra time to earn a second credential but the rewards can pay off quickly.
Accelerated MBA degree options.
Depending upon your prior academic and work experience, you may qualify for our 12 or 15-month Accelerated Full-Time MBA option. Each accelerated MBA completion format features our experience-driven curriculum and immersive study abroad opportunities –– but are able to re-enter the workforce with an nationally-ranked MBA in as little as one year. Students in the accelerated MBA program can concentrate in Finance; Marketing; Socially Environmentally and Ethically Responsible (SEER); Digital Innovation Systems; Dispute Resolution; Entertainment, Media and Sports Management; and Entrepreneurship.
Earn a certification in sustainable and environmentally conscious business practices.
Unique to Pepperdine is our Social, Environmentally, and Ethically Responsible (SEER) Business Strategy certificate, designed to equip students with a sustainable, ethical approach to business. While many sustainable MBA programs have focused attention on The Triple Bottom Line—People, Planet, and Profits. These are critical components of a sustainable business model. Graziadio's SEER Certificate program goes a step beyond and adds a fourth "P" to the equation—Product. Students who earn this added credential learn to develop sustainable, superior products and services based on values embedded within the DNA of SEER.
Unsure of a Full-time MBA? A Master of Science May be an Alternative
If an MBA seems close but not quite a perfect fit, earning a master of science in a business discipline might be a great alternative. We offer a diverse selection of MS degree programs in both full-time and part-time modalities, including our Master of Science in Applied Analytics, Applied Finance, Global Business, Human Resources, Real Estate, and more. Depending on the select program and course modality, students can earn their MS in as little as 12 months.
Developing Best for the World Leaders
Our mission is more than a motto, it's a way of life for our Graziadio students, alumni, and faculty. Being a Best for the World Leader means moving towards a higher purpose, leading by example, being committed to ethical business practices, and making concerted efforts to benefit more than just a business' bottom line. At Pepperdine Graziadio, we focus on empowering lives through purpose, service, and leadership. We inspire our students to be moral and compassionate leaders at the top of their fields, encouraging them to be cognizant of the impact their business decisions hold on their local and global communities.
Pepperdine Graziadio students are equipped with the tools to thrive as Best for the World Leaders—professionals who apply innovative, entrepreneurial, educational, spiritual, and ethical approaches to positively impact their colleagues' lives, customers, communities, and the world.
For those who understand the costs and benefits and are ready to take the next step in their career, now may be time to make the move. Speak with one of our recruitment advisors about how to get started, or visit our admissions page.