From Corporate Success to Civic Leadership: Ed Eng, MS (EMBA '98, EdD '20), Former Fortune 500 Executive Turned Mayor, Inspires in His Debut Book "The Accidental Mayor"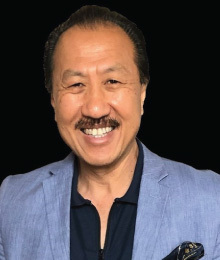 Ed Eng, MS (EMBA '98, EdD '20), Mayor of La Mirada, is the best-selling author of The Accidental Mayor: From the Side Streets of Chinatown to the Main Street of City Hall (now available on Amazon). His book has been featured in World Journal, Balita Weekend, and several radio shows and podcasts. Additionally, Dr. Eng recently delivered the closing keynote address at the 2023 One Voice – One Love Conference held at the Museum of Tolerance in Los Angeles, CA. Before assuming the role of Mayor of La Mirada, Dr. Eng served as the Regional President of the Los Angeles Times, where he was honored with the prestigious Innovator of the Year Award for his ethnic partnership strategy that catapulted the Times to become the largest metropolitan daily newspaper in the country.
Dr. Eng's memoir chronicles his family's immigration from Hong Kong to Los Angeles' Chinatown in 1969, and the challenges they faced in their pursuit of a better life. Through resilience and determination, Dr. Eng obtained dual master's degrees, a recent doctorate, and embarked on a successful career that led him to become the mayor of La Mirada, CA. The book highlights themes of perseverance, love, and the desire to make a difference. Dr. Eng aims to inspire readers by sharing his captivating collection of stories and adventures.
Read his interview below to gain further insights into Dr. Eng's remarkable journey and accomplishments.
Read Dr. Eng's Interview:
1. Can you share the story of how you transitioned from your business career to becoming a mayor?
Through a series of seemingly unrelated events: a car breakdown, an unexpected stumble onto a free donut and coffee event, and an impromptu speech got me appointed to a city commission. Over time, I discovered how public officials were elected in my city, and I was unhappy with the process, so I set out to disrupt the system.
2. What is one thing that you learned from your experience at Graziadio that has influenced your life?
Leadership is the key to high performance in any organization. To have a transformative impact, you must know when to manage and when to lead.
3. What advice do you have for those looking to build a similar career path or transition into your function or industry?
What I find is that most people have the intelligence to manage ideas and thoughts but lack the EQ to nurture relationships. Learn all you can about a particular industry: Read books, talk to people, and find mentors in that industry. Big opportunities come about through successful relationships with others.
4. What is your favorite quote?
Not sure if this is someone else's quote, but mine is, "If you get knocked down 5 times; you get up 6 times." Life is an experiment and failures are part of the outcome. Don't be obsessed with trying to figure out why something failed. Sometimes, there is only clarity in rearview. Success is a lifelong process, the more we fail, the more we will see evidence of the desired outcome.
5. What do you like to do in your spare time?
I am a lifelong learner of the martial arts. I practice mixed martial arts daily and have never missed a UFC event.