Pepperdine Graziadio Welcomes Dan Redfern to Board of Directors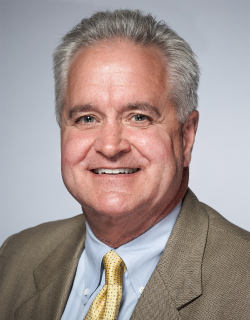 Dan Redfern is a Fortune 50 and private equity senior financial executive with extensive leadership experience in strategic planning, finance, annual business plan implementations, treasury, cash flow, business forecasting, and international markets in both consumer packaged goods and business-to-business sectors. As the global chief financial officer for Jenny Craig, an international leader in weight loss solutions, Mr. Redfern built and led a first class finance team, and developed a company-wide financial recovery plan to boost earnings during the COVID-19 pandemic.
Prior to his role at Jenny Craig, Mr. Redfern was the senior vice president and chief financial officer of Ready Pac Foods Inc., a food production company offering fresh-cut salads, and fresh prepared meals for consumers across North America. Serving as a trusted and valued partner to the CEO, and the sales/operations functions, Mr. Redfern delivered focused financial resources and profitability to support a complex operations/procurement environment, while bringing structure to the monthly operations reporting. In addition, Mr. Redfern has served as a chief financial officer for over 18 years, including CFO leadership roles at Popchips, Tyson Foods, PepsiCo and Frito-Lay.
"Receiving the honor and discipline of a PKE MBA from the distinguished Graziadio Business School, completely changed my career trajectory. When offered the opportunity to give back to Graziadio after everything my PKE MBA afforded me, I enthusiastically accepted. I relish the opportunity to add value to the board, the students, and the legacy of the Graziadio Business School, by being an active leader to move our University forward," said Mr. Redfern.
Mr. Redfern earned his Presidents and Key Executives MBA from Pepperdine Graziadio and his BBA in accounting from Texas Tech University, and received his CPA in 1982.