Pepperdine Graziadio Celebrates Black History Month by Highlighting Alumni Entrepreneurs
To celebrate Black History Month, Pepperdine Graziadio is recognizing the accomplishments of four Graziadio alumni that are leading Black entrepreneurship in our communities. These Graziadio alumni illustrate what it means to be a Best for the World Leader with their entrepreneurial ventures dedicated to making a positive impact in their local and global communities. We invite you to explore and support our alumni and their businesses.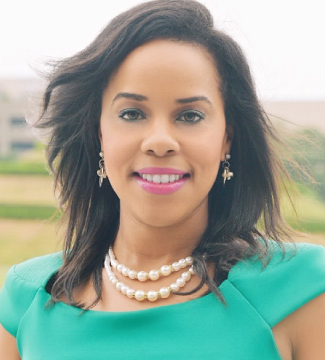 Brandi Harleaux (MBA '12), CEO and owner of South Post Oak Recycling Center, Graziadio Board Member
At the age of 15, Brandi Harleaux was already making great strides to protect our planet by helping her parents at their family business, the South Post Oak Recycling Center --- a trusted scrap metal recycling company in Houston, TX that provides easy and reliable metal recycling services to households, contractors, manufacturers, corporations, and government entities. Years later, Harleaux would return to become CEO and set the vision, strategy and managed the company's growth. Harleaux is committed to advancing recycling and leaving a positive (and green) impact on her local community. In 2020, she was the recipient of The Institute of Scrap Recycling Industries' (ISRI) Young Executive of the Year Award, which recognizes young professionals in ISRI companies for their dedication, accomplishments, and leadership.
"If there is anything 2020 reinforced for me as a leader and business owner, it is a quote from Franklin D Roosevelt (FDR), 'A smooth sea never made a skilled sailor'. I believe this really summed up the past two years. It can be uncomfortable and jarring to be pushed into your next level of purpose or even choose to see it as a 'setback for a set up'. Considering our faith-based principles and integrating them into every facet of life, including business; then at some point we must surrender and believe that things are happening for a reason and that something better will be on the other side. Then, you can lean into being adaptable, highly communicative, empathetic to your team as well as focused on opportunistic possibilities. Combining both faith and work coupled with 27 years in business–2021 proved to be one of our strongest years for South Post Oak Recycling Center!"
Luc Berlin (BSM '10 & MBA '12), founder of Miigle+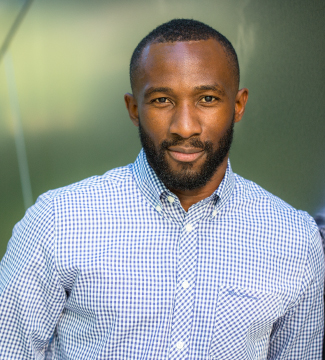 Luc Berlin is determined to solve some of the world's biggest problems by developing ideas that reshape societies for the better. The drive to create real impact and leave a positive effect on the world brought Berlin to create Miigle+. Miigle+ is a social impact company focused on driving socially conscious consumerism through AI technology. Miigle+'s mission is to transform "business as usual" into business for a better world by encouraging a corporate culture where success is measured not by the company's profit, but by the company's benefit to the planet and people. Miigle+ aims to re-engineer consumerism by empowering people to be conscious consumers and for brands to be better producers.
"I remember an Economics class during my MBA program when Professor Sean Jasso asked us to think about our management philosophy. Such a seemingly simple thought, but one that's so often overlooked. As someone who's always enjoyed bringing ideas to life, and helping unlock the potential of people I come across, it is such moments that remind you that getting an education is more than just obtaining a degree, it's about making an impact in people's lives through the type of leader we choose to be."
Rushell Gordon (EMBA '15), CEO and owner of Bliss Tea & Treats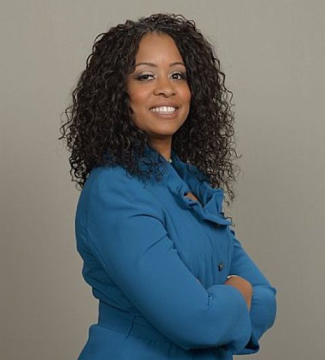 Rushell Gordon is a Panama native and grew up drinking native teas and other hot beverages that are customary to drink. In honor to continue the tradition, Gordon started growing fresh herbs in her home and started to learn more about fine teas. Gordon values the exquisite experiences that are created around tea and founded Bliss Tea & Treats for others to experience an authentic artisan tea experience. Bliss Tea & Treats is a modern-day lounge and tea room based in Oceanside, CA.
"When I was at Pepperdine I considered doing my marketing paper on tea. I didn't think it would be substantial enough for the assignment, but the idea stayed with me, and eventually, I realized that the second most consumed beverage is worthy of further exploration."
Lauren Triplett (FEMBA '17), founder and marketing strategist of BiteSized Consulting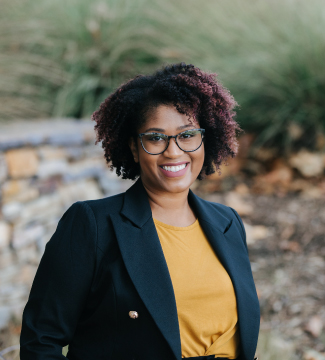 Since Lauren Triplett was a little girl, she always dreamt of being an entrepreneur. After graduating from Pepperdine Graziadio Business School, Triplett decided to start her own company, BiteSized Consulting. Triplett provides digital marketing strategies for Black, Indigenous, and People of Color (BIPOC) and femme-owned businesses, non-profits, and start-ups. Triplett sees digital marketing as a low-cost way for businesses, especially minority and women-owned startups and small businesses, to level the playing field and provide them with success, even without a large budget.
"I had a community of people behind me. I had my family, good friends, Pepperdine alumni, that helped me get from where I was to where I am now. Not everyone has that opportunity, so I want to be able to provide that as much as I can. I want to open those doors for people. I want them to see the opportunity that exists, that's waiting for them that sometimes they don't know about and sometimes they don't have access to. Any BIPOC individuals, any women, any person that feels like they don't have a leg up, I can help them and say 'we can do this together'."
Pepperdine Graziadio is committed to continue nurturing and supporting diversity and inclusion at our campus. The Pepperdine Graziadio Business School Diversity Council serves in an advisory capacity to Pepperdine Graziadio's Dean and works in partnership with the Leadership Team to drive university policies, practices, and initiatives to inclusion, respect, engagement, and a positive experience and outcomes for all our students and the larger Graziadio community.
The Pepperdine Graziadio Business School Diversity Council serves as a catalyst for advancing diversity and an inclusive environment for equal voices.