Pepperdine Graziadio Assistant Dean of Enrollment Management Offers Prospective Business Students Tips for Success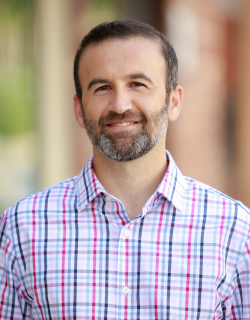 Applying for graduate school is a major first step in a successful career, yet the best pathway forward is not always clear. Assistant Dean of Enrollment Management, Arman Davtyan, offers tips for prospective business school students on how to succeed in today's modern business and academic environment.
According to Arman, "While the thought of entering a graduate program may initially seem daunting, prospective students can actually benefit from the new opportunities and pathways that are emerging. Like most industries, higher education is not insulated from the effects of the pandemic, and institutions are recognizing the need to make education more flexible and accessible than ever before. Although certain experiences may have previously been reserved for in-person engagement, COVID-19 has compelled graduate schools to reimagine new possibilities, whether they involve course delivery, team-based projects, global engagement, or professional networking."
Arman's advice is especially timely as Pepperdine Graziadio Business School approaches upcoming deadlines for its Spring 2021 application period for the following degree programs:
November 16, 2020: 1) Part-Time MBA and 2) Online BS in Management
November 30, 2020: 3) Executive MBA deadline
Read the full version, including Arman's tips for researching and completing a successful application, in the fall Internet Marketing Association newsletter.