Los Angeles Times | David Smith Comments on California's Job Growth and Economy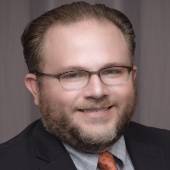 Since the start of the pandemic outbreak and shelter-in-place orders, California's economy has taken a substantial hit. In July, COVID-19 infection cases rose and many parts of California resumed shutting and restricting businesses and commerce. According to the Employment Development Department of California, employers added about 140,400 payroll jobs from mid-June to mid-July. The state's unemployment rate also lowered to 13.3% last month (July), down 14.9% from June. However, Los Angeles County's economy is grim with July's jobless rate at 17.5%, down from 19.4% in June -- an increase from June 2019 where the unemployment was 4.4%.
Much of California's tourist-depended industries, including hotels, restaurants, theme parks, remain closed, while California's technology firms, e-commerce, and digital streaming are thriving. July's job report offers hope but new layoffs and continued business shutdowns will be reflected in the August report, which will be released in September. "California's economic recovery will depend on whether the federal government can enact more stimulus measures, including unemployment benefits, and on curbing the COVID-19 infection rate," said Dr. David Smith. With much uncertainty, state officials disclose any economic resurgence will be linked to Californians behaviors and whether they take appropriate healthy and safety steps, such as wearing a mask and staying home when possible. "It looks like a long road ahead where we are going to have to punch, kick and crawl our way back to anything near historically normal employment," Dr. Smith adds. Read more.