Digital Health Startup Founded By Graziadio Alumna Denice Wharton (MBA '14) Wins the First Annual National Institute of Healthy Aging Start-Up Challenge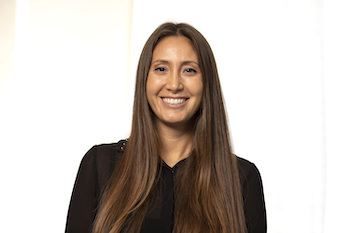 Your Suma, a digital health technology company based out of Southern California and founded by Graziadio alumna Denice Wharton (MBA '14), was selected as a winner of the first annual National Institute of Aging (NIA) Healthy Aging Start-Up Challenge. Your Suma is pushing innovation in the healthy aging space by ensuring California has enough licensed direct care providers to care for the elderly.
The women and minority owned start-up was announced one of the five winners of the NIA challenge. Each company received a $60,000 cash prize to help support the entrepreneurs growing their businesses across the US. Your Suma plans to invest the prize money into accelerating its ongoing development and expanding their presence to support more providers.
"We were excited to be part of the NIA's 1st Healthy Aging Start-Up Challenge which fosters entrepreneurial diversity and innovation and honored to be the winner among so many groundbreaking companies," Wharton said in the Your Suma press release. "As a company that is pushing innovation through diverse thinking, we believe in addressing critical needs in the aging space and healthcare workforce and can't wait to share Your Suma with more Californians and across the US."
To learn more about Your Suma, visit www.yoursuma.com.