Bala Sriraghavan, Founder/CEO, Datanetiix Inc., Entrepreneur, and Investor, Named Pepperdine Graziadio Board Member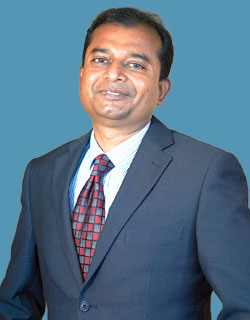 Bala Sriraghavan, the founder and CEO of Datanetiix Solutions, Inc., has joined the Pepperdine Graziadio Business School Board. Bala has developed extensive expertise in business intelligence, strategic advising, and early-stage investing in addition to 23 years of technology experience in services, product development, product life cycle management, digital application, and enterprise management. Prior to starting Datanetiix Solutions Inc., Sriraghavan worked as the Director of Project Development at Apolis Inc. and was a founding employee at Emantras, Inc. (GP Strategies Corporation), where he served as an account manager, delivery head, and Vice President of Development.
He leverages his passion for managing global teams and innovative technologies, navigating challenges, and overseeing cross-functional projects to deliver end-to-end business management, IT, and workforce solutions to customers. Sriraghavan is an active member of the International Marketing Association (IMA) and the International Executive Council (IEC). He is an advisory board member at The Joyful Child Foundation. He volunteers as the director with the Project Management Institute (PMI) Orange County, the San Diego Blood Bank, and was a past executive VP and current Joint Secretary of the SoCal Tamil Association. He enjoys mentoring early and mid-level professionals and helping startups and enterprises with their day-to-day challenges.
Sriraghavan has an MS in Computer Engineering and is a proud Pepperdine alumnus, where he earned an MBA from the Pepperdine Graziadio Business School.
More information about The Graziadio Board is available here.