Simply Sustainable: Why Living Sustainably is Crucial and Ways You Can Easily Contribute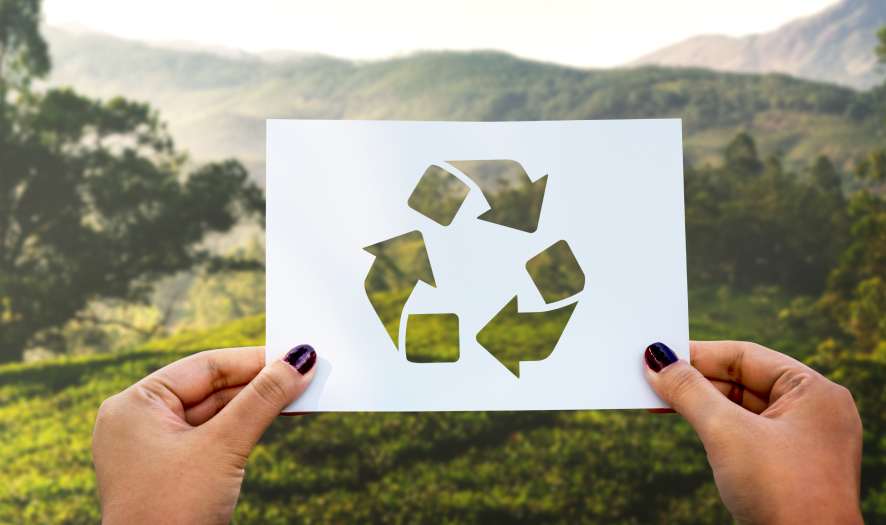 Saying today's environment—both figuratively and literally—is facing a massive ecological crisis affecting all forms of life isn't an over-exaggeration. It's painstakingly evident—so much so that we continue to see it more year over year.
Harmful environmental practices such as the use and production of single-use plastic, greenhouse gas emissions, food waste, and improper disposal contribute to our beautiful planet's degradation. Did you know that over eight metric tons of plastic end up in our oceans every single year1? Were you aware that American's produce over 30% of the world's total waste2? Can you believe the average person in the United States produces nearly five pounds of waste a day3? Needless to say, humans are far from eco-conscious. While it may not seem to impact us directly, it is naive to assume we don't face negative repercussions for our wasteful actions. The reality is the way we treat our planet does affect us all. In fact, for many, the effects of the climate crisis hit close to home, happening in our backyards—such as Pepperdine's Malibu campus being drastically affected by the Woolsey Fires in 2018.
Even though all this evidence is discouraging, we can revel in the fact that there is hope. Why? Because there are countless people globally striving to make a difference for our planet!
The evident environmental crisis is spurring a new wave of activists, such as Greta Thunberg, the Swedish environmental activist known for her veracious climate action. On the corporate side, companies are finally taking notice of their harmful effects on the environment and taking drastic measures to curb climate change and promote a sustainable future. If you want to see some of the incredible sustainable efforts being taken, see these inventions here.
The Purpose of This Blog: To Educate, Inspire, and Create Action
This blog isn't geared towards making you feel bad about your living habits or scaring you into thinking the world is ending. We simply aim to challenge your thinking and show how you can change your behavior to save the planet. While we may not all be able to do the same things, a little goes a long way. And, when all of us make a few steps together, we can make an impact.
By Reading This, You'll Learn:
Why sustainability is important
Ways to change behavior and reduce waste
Businesses and organizations to support that are defending the planet


Sustainable Living: Why it Matters
Simply put, sustainability is imperative for one fundamental reason—to preserve life as we know it. That might sound extreme, but it's true. Many of the resources we use are nonrenewable, such as fuel, coal, and natural gas. As we continue to use these resources in our day to day, we face environmental scarcity—meaning the declining availability of natural renewable resources like water and soil.
To curb the effects of mass consumption, having renewable and sustainable options will supplement our current usage while making sure we don't contribute to the further deterioration of the environment.
Ultimately, the goal is to live in an ecosystem where everything is working together.
Ride the Wave: Reduce, Reuse, Recycle, and More
It may seem that living environmentally conscious is nearly impossible, especially when the reality of financial costs and the amount of non-sustainable products available sets in. We get it; driving a Tesla isn't in everyone's budget. However, there are still simple practices one can take to live more eco-friendly. That's where the motto "reduce, reuse, recycle" comes into play. We've all learned this when we were kids, and it still works today.
Reduce
For a lot of people, this one is the most challenging. In layman's terms, "reduce" means using—and arguably having—less. Are you buying packs of plastic bottled water every week instead of drinking from a hydro flask? Are you running the water for an hour straight while you sing in the shower? Do you buy more food than you need and let it rot in the fridge? While this may not be something you do all the time, we're all guilty of wasting, even if it's not intentional. The main point to take from the "reduce" category is quite simple—less is more.
Reuse
The practice of reuse is becoming more common. It's a trend that some businesses are founded on, like second-hand clothing and luxury consignment stores, communal working spaces, and even companies like Airbnb (using already built spaces vs. constructing more hotels). The great benefit of reusing is that most of the time, it's relatively easy.
It doesn't take much to reuse certain items. Something as simple as buying a reusable water bottle or using a metal straw is a small step in the right direction. The reuse principle is more focused on quality over quantity—meaning it's better to have one item that works extremely well instead of having lower quality items that need to be continuously replaced and end up in the landfill.
Recycle
While it may seem like "reuse" and "recycle" are similar, the key difference is that when something must be disposed of, it is explicitly disposed to be made into something else, versus having to create something entirely new. So, that means buying products that are easily recyclable or made from fully recycled materials.
The popular truism "one man's trash is another man's treasure" is a great way to think about recycling. Sometimes trash morphs into something completely new and beautiful. Don't believe us? See how garbage is being used for better things here.
Ethical Human Capital
Arguably the most vital piece of the puzzle when referring to sustainability is its emphasis on ethical human capital. What does this mean? Essentially, it refers to a company's supply chain—or operations—process. How does company XYZ make its products? Does it manufacture them with cheap laborers for pennies on the dollar in a third-world country? While this type of behavior is deplorable, it's surprising how many companies take advantage of this, ultimately contributing to the notorious reputation many corporations get for unethical business practices and behavior.
If a company wants to market actual sustainable practices, there needs to be a significant call for ethical behavior from beginning to end. Companies such as "The Little Market," founded by Lauren Conrad and Hannah Skvarla, emphasize a fully transparent supply chain, giving power back to the people through every purchase. This practice of "conscious consumerism" needs to be adopted globally to meet sustainable future goals. It's counterintuitive for a business to claim "sustainable" practices only to find they are mistreating their people. It does a business no good to pick and choose which sustainable practices they want to take part in, only to tarnish that work by misusing human capital. Most any company today will tell you its greatest asset lies within its people—so prioritizing ethical human capital needs to make the shortlist if a company wants to claim they are indeed sustainable.
Purchasing Power: How to Make Your Dollar Count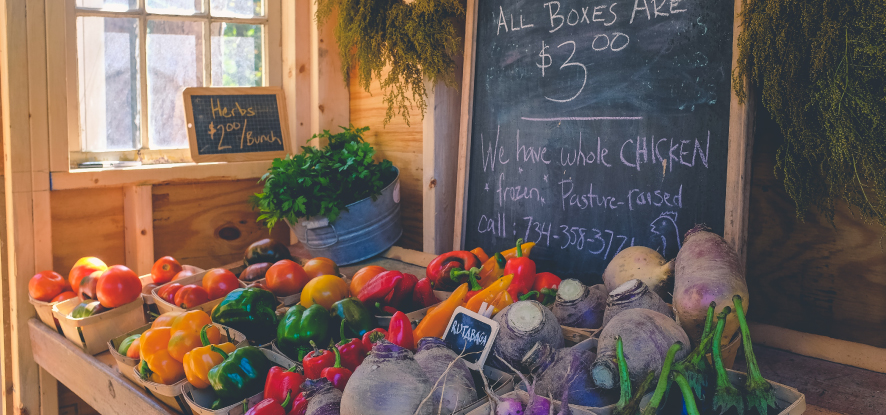 One of the most important ways you can help take steps towards a sustainable future is contributing your all-mighty dollar towards supporting organizations and products dedicated to progressive environmental change. Sometimes the best way to make a change is to set a precedent for how consumers shop, eventually creating a social norm that everyone follows. Fifteen years from now, we could all be buying fully sustainable products and not think anything of it! That is the type of trend that we want to follow.
So, now we get to dive into the fun part and learn about products and organizations you can help who disrupt the industry and find new ways to combat waste, climate change, and defend our incredible planet we call home!
A certified B Corp, 4Ocean focuses on ending the ocean plastic crisis. The truly incredible thing about this company is its logistics process and workforce. 4Ocean has a dedicated crew working around the clock to pull pollution, turning it into recycled, purchasable products. Every purchase comes with a "One Pound Promise" to remove a full pound of trash from the ocean!
Founded and based out of Australia, the Seabin Project is the brilliance of passion and engineering. The "Seabin" is a strategically designed product collecting trash, oil, fuel, and detergents, pulling them out of our oceans. Their mission is to eventually have zero need for a Seabin. See how their product works here.
"Bits" are something everyone can get behind because all of us should be brushing our teeth! Bite Toothpaste focuses on ditching the tube and giving us a better way of cleaning our teeth—with toothpaste tablets that come in a glass container, no longer needing to use just another boring tube of toothpaste that will end up in a landfill. Bite uses only recyclable, biodegradable, or compostable materials, so every step of the process is 100% eco-friendly. The best part? Great flavors to choose from that are even better for your teeth!
Are you looking to wash your clothes sustainably? Well, that's precisely what Dropps is here to do! They believe you can have the best of both worlds—products convenient for the consumer AND good for the environment. There is no compromise; it's a win-win for everyone.
Founded by the lovely and cherished Kristen Bell and Dax Shepard, "hello bello" is a premium, plant-based product offering for parents everywhere. This company believes all parents and their babies deserve access to high-quality, premium products that are good for the environment and even better for our little humans. As if you needed any more reason to love this company, check out their marketing! It is arguably one of the cutest things out there!
Food waste is a bigger problem than most of us realize, especially when disposing of "ugly" items that are perfectly edible. Imperfect Foods is changing that with their grocery delivery. The mission revolves around "eliminating food waste and building a better food system for everyone." Their products are clean, healthy, and help communities across the board!
The meat world is changing; some companies are going beyond meat, get it? That's precisely what Beyond Meat is doing, finding ways to create high-quality meat products from a different source—plants! While this might sound strange, you don't know until you try. It tastes quite good! Besides health benefits for the planet and humans, Beyond Meat focuses on animals' welfare, which many overlook when eating meat products. Again, it's about creating an ecosystem where everything exists in harmony versus a win-lose scenario. Did you know one of Beyond Meat's board members spoke at one of our SEER Symposiums? See his keynote here.
Cleaning our households is a weekly—or daily—routine. However, that can contribute to many plastics and other forms of waste due to product cleaning solutions. Infuse by Casabella is combating that with its reusable and refillable cleaning products.
Electric Vehicles (EVs)
We know this one is a more significant investment, but it's still a great thing to contemplate. When considering your next vehicle, look at something fully electric! Did you know that substantial manufacturers such as General Motors and Ford are committing to going fully electric? Why? Because that's where the future is headed! Companies like Tesla, Rivian, Polestar, Nio, Lordstown Motors, and more are coming in hot and electrifying the vehicle industry!
An Education Emphasizing Sustainability
Aside from better products for the planet, there is also the importance of human capital's ethical use. To be fully sustainable and environmentally conscious, humans' collective effort is to achieve these goals. Instead of working towards solutions that are ultimately unsustainable—like burning fossil fuels—we need to focus that brainpower and human capital on finding solutions that solve the problem without compromising its effects on the environment. We no longer have time for "band-aid solutions" and need to prioritize solutions that work for everyone—the planet specifically.
Did you know Pepperdine Graziadio offers a SEER (Socially, Environmentally, and Ethically Responsible) Certificate program? Educating, learning, and putting yourself in the mindset of sustainability is one of the most powerful ways to change the future and set a precedent for generations to come. As many say, "knowledge is power," and it couldn't be more accurate in this instance!
Wrapping Up
Regardless of how you try and combat waste and pollution, the important thing is that you are trying! None of us are perfect, but that doesn't mean we can't take small strides in the right direction to create a more sustainable future. Much like everything in life, it's not a sprint; it's a marathon. Simply remember this impactful quote from Wendell Berry: "The Earth is what we all have in common."
References
1Trash in America. (2020, August 17). Retrieved February 04, 2021, from https://frontiergroup.org/reports/fg/trash-america
2CNBC. (2020, August 8). Can These Companies Solve the Plastic Crisis? Retrieved February 04, 2021, from https://www.youtube.com/watch?v=fjHW5kBvonY
3National overview: Facts and figures on materials, wastes, and recycling. (2021, January 28). Retrieved February 04, 2021, from https://www.epa.gov/facts-and-figures-about-materials-waste-and-recycling/national-overview-facts-and-figures-materials