What Can You Do with a Doctor of Business Administration?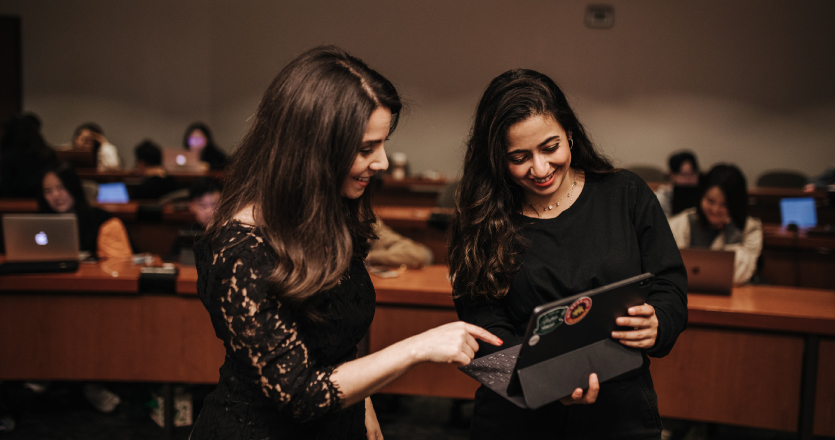 Are you a natural born leader with sharp problem solving and decision-making skills? Are you looking to take your career to the next level? Here at Pepperdine Graziadio Business School, we nurture your ambition, encourage your career growth and seek to lever you up to your full potential in the workforce. Our Doctor of Business Administration (DBA) is designed to help you stand out from the crowd by refining your skills in leadership and management in your specialized field.
While it may seem quite similar to a PhD in Business Administration, a DBA is significantly different. A DBA will equip you with theoretical knowledge that can be practically applied to a business or business management whereas a PhD in Business Administration is more suited to students wishing to pursue a career in business academia through theoretical understanding. Carried out over three years with 55 units, our DBA program will allow you the opportunity to acquire in-depth business knowledge that can be practically applied in real-life situations, all the while studying by the beautiful beaches near our Malibu campus. In the current competitive job market, a DBA is extremely advantageous in securing a top position and promotes accelerated career growth.
What is in the DBA Curriculum?
Our DBA curriculum will help you develop your expertise in advanced research. The program is compiled of a blend of online learning, directed instruction and self-paced assignments carried out over three consecutive years and culminating in a final research dissertation. The Graziadio Business School holds residential sessions over six full days once per trimester, usually occurring in October, February and June. During these sessions, new coursework is presented that can be continued with online instruction throughout the trimester. Our residential weeks allow our students to meet face-to-face with our faculty. We provide course work prior to arrival to encourage a strong discussion in class. Some of the courses you can expect in these residencies include: Epistemology and Theory Building; 21st Century Innovation; Global Business and Economics, and Research Methods. All of our DBA courses are carefully cultivated to build upon your skills throughout the program.
The Graziadio Business School also holds an annual conference where DBA students and other doctoral students can gather and present their ideas for peer review and comment. This also give faculty members the opportunity to assess students' learning and research progress as well as the chance for students to familiarize themselves with doctoral research discourse in preparation for their final dissertation. Our DBA program is designed so that the work completed in every course is a building block toward the final dissertation.
Career Types Categories
There is a wealth of career opportunities that are open to DBA graduates. Consider whether you are more interested in working directly in business or would rather a career in research or teaching as this will play a major part in which specialization is better suited to you. In the current job market, jobs typically fall into five main categories:
Executive Officers
It is competitive to get an executive officer position and a DBA will see you outshine other candidates. To claim the title of CEO, CFO, COO or Executive VP, a DBA shows the employer that you not only have an illustrious career in business, but you also have acquired the theoretical knowledge and understanding to back you up. An executive officer's salary will be largely dependent on company, specific title and relevant experience but you can expect to make at least $110, 000.
Think Tanks and Research Analysts
There are over 2000 think-tanks in the U.S., spanning a broad number of topics and a DBA will make you an excellent candidate for roles within these. By fine-tuning your research and analytical skills in your DBA, you will be well-qualified for positions such as research analysts, strategic planners, project managers, executive managers and research associates.
Government Agency Employees
A DBA can be an asset if you are looking to develop a career in federal, state or local governments. DBA graduates can help governments implement systems that are effective and will improve public policies. There are many sectors within a government where the skills acquired from a DBA can shine. These include:
Department of Agriculture
Department of Commerce
Department of the Interior
Department of Labor
Department of Housing and Urban Development
Department of State
Department of Transportation
Department of the Treasury
Having a DBA shows you are competent in management, research, problem-solving and analysis. While some government positions are held by appointment, meaning you must know someone or be referred, many are by hire. A DBA demonstrates your authority in your specialized field and makes you a strong candidate for roles in these sectors.
Academic Careers
An interest in business studies is fast-growing, allowing for an influx of jobs in academic professions. Having a DBA will place you at the top for academic positions (Dean, VP, Department/Chair), allowing you to stand out from the crowd as an expert in your specialized field. While having a robust career in business is valued, a DBA shows you have a thorough theoretical knowledge of how businesses work and is mandatory for higher up academic positions.
Independent Consulting
Consultancy can be a hard field to get into as it tends to rely on connections, but if you can find the work, it is an excellent job. Many businesses will hire a consultant as an outside expert to assess their strengths and weaknesses as a corporate structure. A consultant offers a fresh set of eyes that can help solve specific problems within a business or implement a new, more effective way of doing something. A DBA equips you with these skills by expanding upon your understanding of business structures and your ability to detect and solve problems. A business consultant can make anywhere between $75k - $150k and upwards annually.
Get Your Doctor of Business Administration at Pepperdine Graziadio Business School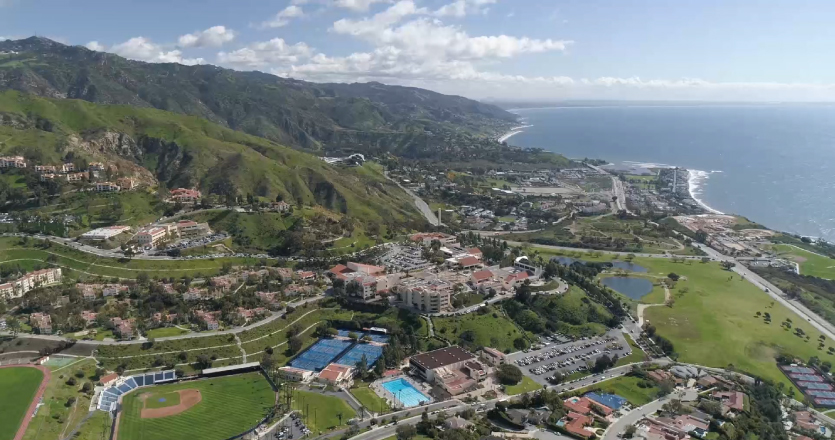 Our beautiful Malibu campus offers students the chance to cultivate close-knit and caring relationships in a supportive, educational environment that is both incredibly scenic and immersed in Christian heritage. Our faculty members hold years of experience in personal business endeavors as well as educating top business executives. Learn more about our Executive Doctor of Business Administration and start your online application to our DBA today.