Turning to New Opportunities: Tech Workers Can Use an Advanced Degree in Their Favor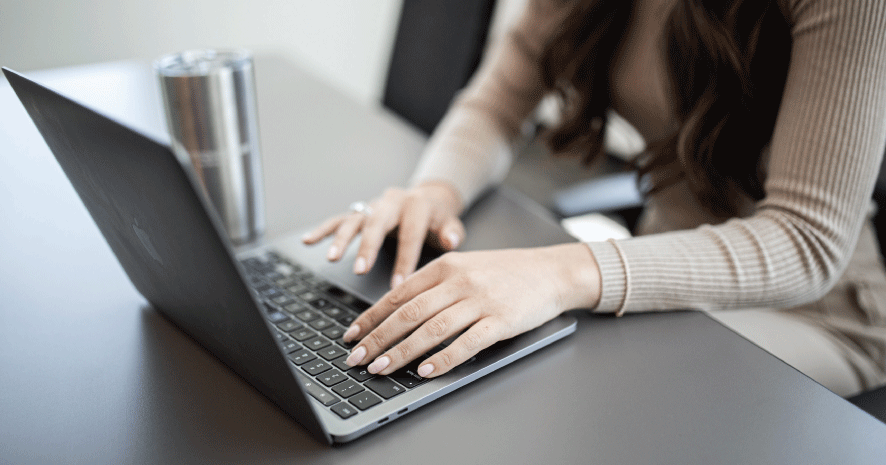 The tech industry is infamous for sporadic staffing—riding the wave of mass hiring to meet the demands of a rapidly expanding business, plateauing to a steady level, and typically experiencing a wave of layoffs due to various (foreseen or unforeseen) factors.
While it can seem invincible at times, the tech industry isn't bulletproof, and like every other industry, it experiences layoffs. In recent months, various high-profile tech companies have administered layoffs throughout their organization. Whether it be Elon Musk taking over Twitter and reducing staff dramatically or companies overestimating the use of their platforms post-pandemic, numerous skilled workers are currently looking for work in the marketplace.
In times of layoffs, individuals have different reactions and approaches to their next career moves. Some hop ship to a similar company, some take time off to pursue a passion, and some change career trajectories entirely. However, a recent publication from Forbes claims that pursuing an MBA is a strategic route for "axed" tech workers to consider.
Throughout this feature, we'll explore the following:
Advantages an MBA can offer to tech workers
Elements to consider when laid off (anywhere)
Advantages of an MBA for Tech Workers
We'll first explore how a Master of Business Administration (MBA) can benefit tech workers.
Skill Refinement
Most of those who pursue an MBA typically have career experience and want to refine their skills. An MBA program offers tech industry workers the advantage of finetuning business and leadership competencies through quantitative courses—skills needed in a data-driven technological world. Graziadio's MBA program curriculum provides studies focused on quantitative practicums, with the option to concentrate on core areas such as business analytics, entrepreneurship, and finance.
Start Your Entrepreneurial Venture
An MBA, specifically one rooted in entrepreneurship, can help tech workers launch their businesses. How? Preparation and practice. A significant core component of an MBA is developing and strengthening the entrepreneurial skills needed to succeed in any career—especially in the tech industry.
Tech startup culture typically relies on those who are entrepreneurial in spirit and have entrepreneurial experience. Why? Because most of the initial work within a growing business requires selling an idea or concept—hoping to turn it into a reality. To do this, it's critical to learn, understand, and practice the core cross-functional skills needed to succeed—creating a pitch deck, understanding and utilizing quantitative and qualitative data, building an operational framework for business processes, hiring, developing, and leading cross-functional teams, managing budgets, and more, all with the intention of achieving the business's goals.
In addition to polishing your pitching skills, an MBA can help tech workers (especially those who may not be as seasoned) practice and learn how to manage and solve various problems and work cross-functionally. Like any startup, tech especially, there's never a dull moment. Startups typically have limited resources and manpower and require individuals to learn on the fly, operate efficiently, and have various skills that allow them to get the job done regardless of if it is in their job description. Between putting out fires, fixing problems, and learning along the way, being prepared to tackle any potential problem is significantly easier with the right skills. The key factor here is that an MBA allows individuals the opportunity to learn and practice what is needed in an entrepreneurial environment. So, when the time comes, you'll be ready.
Skill Development
Whether you're seasoned in the tech industry or new to the field, there's always something new to learn. MBA programs offer rich educational courses and experiential learning opportunities to provide a holistic academic experience that puts research and theory into real-world application and business practice. The Pepperdine E2B™ (Education to Business) program provides consulting opportunities in real-time with top brands in the marketplace for tech workers interested in consulting.
Contacts on Contacts
It's no hidden secret that a diverse, interconnected network is one key advantage MBA programs offer. According to a recent article from Forbes, "elite MBA program alumni point decades later to the irreplaceable lasting value of networking with ambitious, bright, industrious and well-connected classmates." For tech workers interested more specifically in the entrepreneurial side, it can be advantageous to be closely affiliated with like-minded individuals with similar skillsets and knowledge. Whether starting a new venture, tech startup style or joining an established company, access to the correct network is the key.
Wages Grow Even Higher
Regarding compensation, tech industry workers fare relatively well across the board—typically ranking very highly in total compensation. When coupled with an MBA, the earning potential heightens even more. Forbes notes, "For instance, Northwestern reported that 99% of its 2022 MBA graduates received job offers—with a median base salary of $165,000, up nearly 20% from 2019." This factor illustrates that tech workers can bolster their skills and increase their earnings through an MBA program.
Layoffs Aren't Great but See Them as New Opportunities
Whether you pursue an MBA or find another career path because of a layoff, it's vital to consider a few critical points.
What Passion(s) Drive You?
One of the most critical first questions you should ask yourself is, "what do I genuinely want to pursue?" When facing a layoff, it can put you out of your comfort zone and provide an opportunity for self-reflection. Sometimes it's best to consider your goals and aspirations genuinely and create a plan to set that path forward.
Are You Confident in Your Skillset?
Learning happens throughout life—there's always something new to learn. Whether pursuing a new venture in tech or deciding to pivot careers entirely, understanding your skillset is vital for understanding how you fit in your industry and the broader marketplace. If there are skills you want to learn or refine, see what you need to do to make that a reality.
Are You Willing to Take Risks?
The marketplace constantly evolves with new tech ventures and many other industries. Sometimes the best opportunities are the riskiest—as it is said, "no risk, no reward." If a specific chance is calling, don't be afraid to take a leap of faith.
What are Your Long-term Career Goals?
Again, as mentioned previously, self-reflection is a critical aspect of moving forward when faced with opposition (like being laid off). It's an opportune time to consider what you desire out of your career long-term and how it will set you up now and in the future.
Final Reminder: Keep Your Head Up
As a final note, remember to stay optimistic in times of uncertainty. Whether you're laid off from your career in tech or another industry, staying optimistic is essential. Make sure your resume is polished, your LinkedIn profile is up-to-date, and you're brushing up on your interviewing skills. For some, the best opportunities come to light in times of darkness. Stay the course, keep your head up, and keep on.