Student Perspectives: Student Life During COVID-19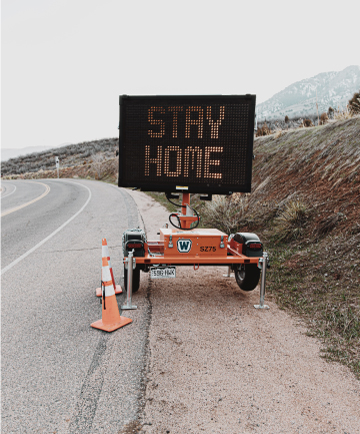 In the wake of the COVID-19 pandemic, students around the world have undergone a dramatic shift in their collegiate experience. As a majority of universities have moved towards an online learning modality, many students have collectively been forced to adjust to this newfound way of learning.
At Pepperdine Graziadio, our faculty and staff work tirelessly to pivot during these times of unprecedented uncertainty. Fiona Tang, a current student in our Part-Time MBA program, shares her experience as a student during the COVID-19 crisis. She finds that while some changes proved more difficult, Graziadio continues to provide her with the tools and resources she needs to ultimately be successful in a remote capacity.
Regardless of the roadblocks, she is thankful for Graziadio's transparency and adaptability to create a near-seamless experience for students to transition fully online. While Fiona is confined to online learning, for now, she stays positive during the current situation and looks forward to returning back to campus.
During this time of a global pandemic due to COVID-19, how have you been managing?
This global pandemic is very disruptive for businesses and devastating with the loss of lives. The company I am working with sent everyone home two days before the 'Stay Home' initiative. Thankfully we have the technology built-in already, so the transition was seamless. However, with working from home, I find it hard to separate work, school, and personal time, because the boundary I had for the three was the commute. Now with everything being at the same place, my desk, I found it challenging at first. Thankfully, I know I am not alone in this, so I reached out to my friends and formed a few buddy systems to bring some level of sanity back and add some order in life.
I started a workout group with friends and blocked out time on our calendars to force each other to get out of work mode or school mode. I've been following my morning routine and me throughout the day to Facetime with my parents and friends to maintain a level of sanity. Also, I find it very comforting, in the midst of everything, that my classmates are all staying positive and cheering each other up during our weekly calls. I love this community we organically formed, we are showing each other by our actions that we are in this together, and we will get through this together.
When you learned that courses were shifting from an on-ground format to an online modality, what was your initial reaction?
I had my doubts, but I wasn't surprised and knew that this was not an easy decision at the time. My past four trimesters were all in-person classes, so being used to that environment I definitely had my doubts at the beginning because I was not comfortable with changes. However, I was impressed by the execution.
The last day of our in-person class was Friday. I remember we had our in-person presentation that day, and the following Monday, all classes got shifted to online without missing a beat. I knew Pepperdine has an online program, but being able to implement the infrastructure within a matter of days, having all my professors fully trained on Zoom teaching, that only makes me even more proud to be a Wave.
How has Pepperdine Graziadio helped you stay successful as a student during this transitional period?
I appreciate the transparency and communication. Before everything got shifted, the Graziadio Business School hosted a town hall meeting, to have an honest discussion with students, asking what students needed and how they could help. To me, that is leadership – knowing that this cannot be done alone and leading by understanding.
Ever since the shutdown, the school has been giving out online networking opportunities, keeping all students informed via email, providing unlimited meeting time on Zoom, engaging with students on social media, and more., They have been doing this to assure us things are moving, we are missed, and as a community, we can get through the tunnel and reach the light at the end together.
What has your experience been like in the online learning environment over the past few weeks?
This surely is not ideal and there certainly have been some adjustments. I started talking when I was muted, I have not been able to interact with classmates during class breaks, and other social distancing challenges. It's a learning curve for both students and professors because there is no playbook for this and we are all doing our best. We are definitely more patient with one another when having technical difficulties.
What advice do you have for your fellow students during this time of uncertainty?
Like President Franklin Roosevelt said, "A smooth sea never made a skilled sailor." Though there is a fine line between empathic and opportunistic, I feel sad for the loss of lives, but I also feel grateful for being able to live, so I urge you all not to waste this opportunity and own it. Read the book you never had the time to read, call that friend you've been meaning to call, and most importantly, use the quiet time to learn to be with yourself and your thoughts. I am hopeful because I trust we are united. Stay home, wash your hands, and we can all look back five years from now to reminisce about this crazy time we live in.