Experiencing Graziadio: My Part-Time MBA through COVID-19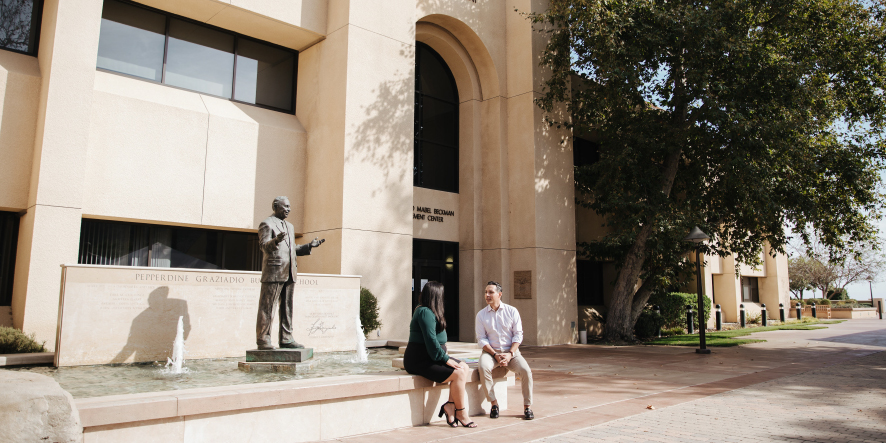 Neatly tucked away between the rugged Santa Monica Mountain range and the calm rhythmically breaking waves of Malibu shoreline, is an academic pearl of Southern California –Pepperdine University. Known around the globe as the home of the Waves, you can find the main campus right off the Pacific Coast Highway.
The school strategically spreads multiple subsidiary graduate school campuses across the greater Los Angeles region, creating opportunities for a more diverse student body. I am privileged and humbled to be a part of Pepperdine's Christian community and its unique network that it forms by my home campus in Irvine, Orange County.
Despite the disruption brought on by the global pandemic, Pepperdine was fully prepared to continue providing high-quality education and leveraged various online platforms such as Sakai and 2Pep. The education has not been compromised and, in my opinion, only enhanced during the online delivery format.
The convenience of the Zoom classrooms and session recordings have been a blessing, especially for students working full-time like myself. Well-organized, reasonably scheduled, and conveniently delivered courses left me with a positive experience from every meeting. The format is ideal for anyone who happens to miss a class or would like to review the content at a later date.
Attending the Graziadio Business School from the comfort of my home was probably the most surreal, yet rewarding experience during the past two years. Now that we've transitioned to a hybrid format, I also have the pleasure of meeting my virtual classmates in person, further enriching the sense of belonging and fostering life-long connections.
So far, I have acquired an immeasurable breadth of experiences, learning with professionals from every industry represented in Southern California, from manufacturing to healthcare to retail – just to name a few. I successfully led several group projects and enjoyed learning various leadership styles even more from my classmates. I also like the real-world application aspect of the projects.
At Graziadio, I am exposed to the fundamental curriculum as well as a multitude of fascinating concentration-based courses. Experiential learning allows me to hear from other students who are experts in the discussed subjects, for instance, in marketing, accounting or finance. I can't imagine a scenario where I would have an opportunity to interact with professionals with such diverse backgrounds.
My program's welcoming faculty, many of whom are practicing specialists, have shared some of the most valuable insights and have given me practical advice to grasp and retain the complex business subjects. A great majority of professors are easily approachable outside of class, and all have a genuine passion for teaching. The courses are ideally weaved together to provide an appropriate amount of quantitative and critical thinking challenges each trimester.
My professors encouraged me to explore additional free resources available to current students, such as the LinkedIn Learning courses, Bloomberg Market Concepts, and many others. The program has rekindled my ambition to explore various career opportunities, helping me step out of daily routine and my comfort zone.
For the past two years, the program has energized me along with my classmates in creative ways, providing us with intellectual and spiritual growth. Graziadio's Fully-Employed MBA program made us come out of the pandemic more resilient, well equipped, and ready for the rapidly changing digitally-driven world. Additionally, I took advantage of the Alumni Engagement program to network with former students and participated in a couple of activities like the Coastal Clean-Up Day and Waves of Flags display.
In President Jim Gash's words, "George Pepperdine's vision continues to inspire… Tens of thousands of waves who have come and gone since that day have paved the way for us, for you and for me, and for the endless wave to come." I'm genuinely grateful to be a part of the Pepperdine family and hope to join the ranks of the alumni network in the foreseeable future.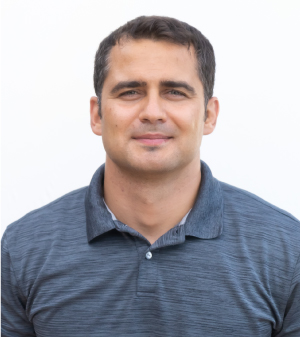 About the Author
Student Name: Ilya (Louis) Khramtsov
Program: Part-Time MBA
Field of Interest: Business Analytics, Finance