Broadening Your Reach: 5 Alternative Outlets for Sharing Your Academic Research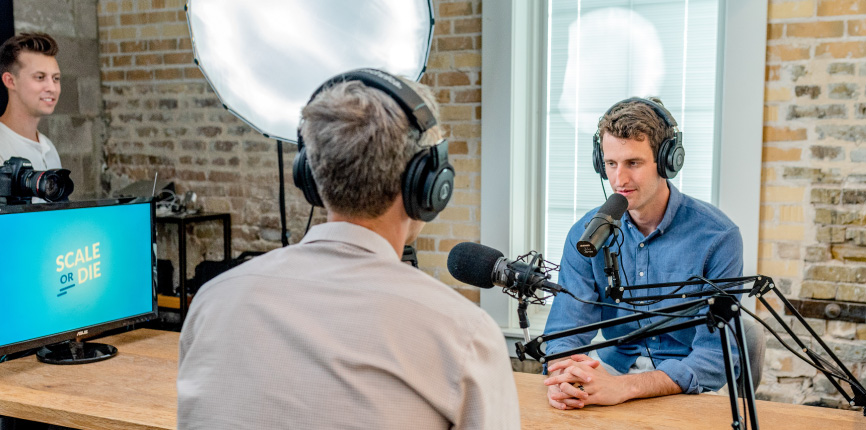 Graziadio Research Tips
As my career has evolved, I've been able to enjoy life in the academic world while keeping one foot firmly planted in the business world. As a "pracademic," my goal is to distribute my content to managers and employees who can apply it. Instead of trying to get published in peer-reviewed journals, I focus on delivering my work to practitioners through a variety of outlets ranging from traditional to newer media forms. Some articles I've written have been for practitioner publications offering insights into improving managerial practice, where writing style is quite different (and they typically prefer it if you don't have a Review of Literature section). In addition to publishing, here are six tips for distributing your content through vehicles other than the traditional academic outlets:


1. Industry Conferences
Practitioner conferences are always looking for expert speakers with new perspectives. If you can craft an interesting presentation and frame your content around practical applications, you'll find a receptive audience. Find the most popular conferences in your field and contact the organizers. At the start of my career, I submitted proposals. As I became known as a reliable speaker, invitations appeared in my inbox. Practitioner conferences are not only a good way to disseminate your content to large audiences, they also help you stay informed on what is currently important to managers in your field. As an added bonus, I can say unequivocally that practitioner conferences are more fun.


2. Webinars
Managers are increasingly turning to webinars to learn best practices. Rather than conferences that require a commitment of several days (plus possible travel time and expense), webinars typically last between 40 minutes to an hour. As this short-form learning opportunity grows in popularity, organizations that provide these are hungry for new content. Seek out the webinar providers in your field and find out what kind of content they are looking for. Speakers with academic credentials who can provide practical content are a big draw. The last couple of webinars that I've done have each drawn audiences numbering in the hundreds.


3. Podcasts
Unlike webinars in which you provide all of the content, podcasts are regularly scheduled programs whose hosts frequently interview guests for either a portion of or an entire show. Most podcasts drop new episodes weekly, so they have an ongoing need for guests with interesting content to share or unique perspectives. At the 2018 Worldwide Developers Conference, Apple announced that there were more than 550,000 different podcasts. More than 30 million episodes have been recorded. Within the last year I've guested on two different podcasts hosted by former students. One of these podcasts is the number one Apple podcast on the topic of coaching.


4. Videos
Traditional print publishers frequently supplement their print editions with additional content. Business school professors have the credentials and credibility to provide both original content as well as perspectives on existing content. I worked with Sage last summer to record a series of short videos on topics that I typically teach as well as a few intros and outros to some of their previously produced video content. The short videos were like mini-lectures from the courses I teach. The intros to their videos posed questions for students to consider while watching the videos while the outros added some perspectives on what they have just seen while addressing the earlier questions.


5. Blogs
Freed from the constraints of anyone else's style guides, I have enjoyed writing blogs about whatever is on my mind. Several years ago I created my own website (it's easier than you think) and began writing a weekly blog. Eventually my posts became bi-weekly, then monthly, then bi-monthly, then occasionally. But when I find I have something to say, I have an outlet. More recently, the COVID crisis prompted me to start thinking about and writing a blog series on Talent Management During the Crisis. Since these pieces were timely and very relevant to the PGBS mission, our marketing department has published my blog posts on the Graziadio Business Blog.
And finally, say yes. While I am proactive about seeking out opportunities to share content, I got started in many of these alternative media by responding to a request, sometimes from total strangers. While some of these opportunities end up sounding like doing something for no compensation, glory, or a better performance appraisal, saying yes is a good way to get your content and perspectives out into the world.
While previous generations of faculty were mostly limited to journals and academic conferences for their research, we live in a world with a variety of media and numerous outlets for our work. I find it both intellectually challenging and enjoyable to work in diverse ways to distribute my content.
---
Stay Connected with the Center for Applied Research Bimonthly Newsletter
Read our bimonthly newsletter to stay up to date on current faculty research, including the latest publications, conferences, and honors, as well as helpful tips on research.