Why Earning My MBA Has Been the Best Decision for My Career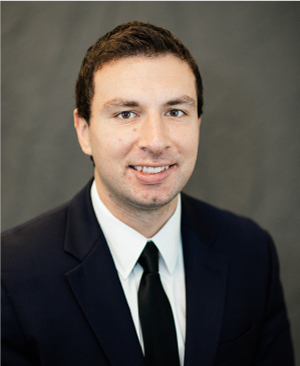 As I enter my final trimester at Pepperdine, I can better reflect upon the impact coming to the Graziadio Business School has had on my life and career. Despite the clear challenges COVID-19 presented, I can confidently say that my decision to attend the Graziadio Business School has been the best decision of my professional career. Before coming to Pepperdine, I spent the previous four years working in the hospitality industry in Las Vegas, primarily as a Concierge at the Luxor Resort and Casino. I found the position to be a great place to start my career. I learned several transferable communication and problem-solving skills and was fortunate to be surrounded by and learn from great managers and teammates. However, it was not without its challenges. I was essentially laid off twice in 9 months due to instability in the industry, and at that point felt I needed to hit the "reset button" on my career. I decided that pursuing an MBA would be the best opportunity for me and would provide a broader range of business skills that I had not used in my previous academic or professional experience.
I studied for and took the GMAT, applied to various schools, and decided to pursue a concentration in finance due to the success and enjoyment I had in a financial accounting class I had taken at the University of Nevada, Las Vegas, as a non-degree-seeking student. I applied to eight schools, and when it was time to decide where to attend, Pepperdine became the clear choice. While the combination of the school's alumni network, location, and financial aid package were all crucial factors in my decision, the deciding factor was that Pepperdine was the only school I was accepted to that consistently communicated throughout the application process and reached out to me to check-in. I felt wanted and like I was being invited to be a part of something much bigger than myself.
My initial feelings about the Pepperdine community were confirmed during our three-day leadership development retreat that occurred a week before classes started. By dividing our class of 75 into three cohorts who would have all the same courses together during the first trimester, I developed strong relationships with my classmates before the first day of the trimester. Furthermore, I was impressed with the variety of professional and cultural backgrounds our class possessed and made lasting relationships with students from around the world. After the first trimester, my classes became blended among the three cohorts, allowing me to truly see and appreciate our class's diversity and strength.
I came to business school primarily to pursue a finance concentration, applied analytics, and developed hard business skills. While classes such as managerial finance and applied data analysis allowed me to do that, my initially naive approach to business school eventually made me realize that the most important skills I would learn at Pepperdine were the softer skills. Ten years from now, I probably won't remember the formula to manually calculate the standard deviation of a portfolio or the present value of an annuity. Still, I will know how to think strategically to see the bigger picture, solve business challenges, find the answers to questions I need in a resourceful and practical manner, and understand the impact the business decisions I make have on our social economy as a whole. Pepperdine professors understand this and are less concerned with whether you can memorize a formula and regurgitate it on a quiz or test. Instead, the concepts and ideas they are teaching will be applicable in the real world.
Like many people who choose to attend business school, my goal is to earn a full-time job in a new industry with the refined skills I learned from my MBA. However, I did not know what to expect or where this journey would take me. It was not that I didn't think I had the ability or work ethic to achieve this goal, but I was trying to make a change in both industry and function, a task that I felt would be very difficult without previous experience in either. I knew earning a relevant summer internship would be essential, so I decided to apply and enroll in Pepperdine's first-ever MBA Plus program. The program was taught by Graziadio alums Yury Adamov and Andrew Bartlett and was a more work-intensive version of our required career seminar class. The class required us to log weekly hours spent either networking, applying to jobs, attending company informational events, and submitting those hours as a weekly deliverable. The fact that both Yury and Andrew worked full-time jobs and were still committed to meeting with us nearly every Friday for our 1st trimester, as well as always being available via phone or email to help the thirteen of us in the class, shows their commitment to supporting future Pepperdine students, as well as the strength of the Pepperdine alumni network. Through this program and regular meetings with the Career Development Center, I was able to better reflect on my previous experience and bring out the best of it onto my resume. In late October of 2019, I attended an on-campus recruiting event for Bank of America's Strategy and Management Summer Associate program. Almost a dozen Pepperdine alumni and current Bank of America employees attended the event, and I quickly saw how strong the Pepperdine connection was within Bank of America. After a first-round video interview, I applied and was invited to attend final round interviews in Charlotte.
On the first night of my final interview in Charlotte, roughly 60 of us from over 20 different schools attended a networking event at Bank of America headquarters in Uptown Charlotte. As I met and talked with other students from other universities, I was impressed by their backgrounds and began to question how I would stand out enough among the group to earn an offer. I wasn't sure how many offers they were planning to give out, and on paper, my resume read awkwardly due to some job-hopping that I had to do in between the nine months where I had left and returned from my position at Luxor. I left the networking event doubting myself and spent the rest of the evening walking around uptown Charlotte, trying to strategize and plan for my interview the next day. I remembered a simple strategy that my career coach, Jon Kogler, told all of us on our very first day of orientation, "Tell your story." I knew that my background was unique, and if I wanted to compete with others who had more experience than me, I had to double down on it and focus on the skills and knowledge I did have to make a lasting impression with the interviewers. A few weeks after the interview, I was ecstatic to receive a call to get an offer. I ended up having a great summer internship experience. I was fortunate to receive an offer to join Bank of America's full-time leadership development program upon my graduation in May.
Last semester I decided to volunteer as a student ambassador because I wanted to give back to the university and help prospective students who are considering coming to Pepperdine for business school. Attending Graziadio has been the best decision of my professional career. I am incredibly thankful for the skills I have learned, the relationships I've made, and the opportunities I've been given because I decided to attend Pepperdine Graziadio.