Women Making Waves: DBA Candidate Ana Brant Details Her Doctor of Business Administration Experience
"Masters are not experts that take a subject to its conceptual end. They are masters because they realize, there isn't one." - Sarah Lewis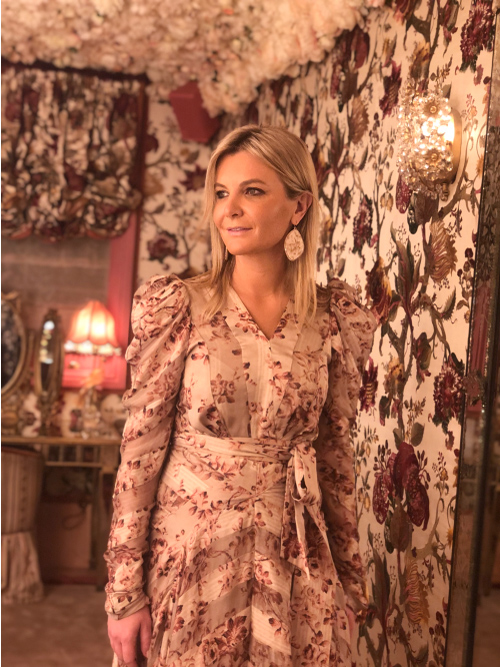 For many, the idea of luxury stems from the concept of mastery. Understanding that genuine luxury is the result of perfecting your craft until something genuinely unique is created. Executive Doctor of Business Administration (DBA) candidate, Ana Brant, flawlessly embodies this notion of mastery. Working for various high profile luxury brands throughout her career, Ana chose to earn her DBA to achieve her desire for mastery fully. Ana found herself interested in Pepperdine Graziadio because of its emphasis on putting the student at the center of every decision, seeing students as a "whole person," versus a one-time transaction with limited time.
Nearing the completion of her degree, Ana is one of the first women and individuals to "advance to doctoral candidacy" for her final dissertation research proposal at Pepperdine Graziadio. She hopes to shine a light on the academic knowledge she has uncovered and translate it for the business community's understanding. Her dissertation is influenced by the hope of understanding the luxury consumer's mindset and behavior. Ana hopes her dissertation will inspire others to explore new marketing strategies and take into account innovative methods derived from relationship-based tactics.
Upon completing her degree, Ana strives to continue her research and write a book on her findings. Also, she has her sights set on developing her own business, possibly in philanthropy. Ana commends the Graziadio faculty and members of her cohort for facilitating a positive experience within the DBA program. Ana continues to make game-changing waves in her field and is another proud representation of a Best for the World Leader.
Interview with Ana Brant
What was your reason for pursuing the Executive Doctor of Business Administration?
I am driven by a desire for mastery – the ability to have in-depth and comprehensive knowledge in a subject of interest. To achieve that, I needed to learn how to create new knowledge through research. I also wanted to challenge the business community to make evidence-based, and not only experience-driven, decisions. These objectives go hand in hand; mastery requires comprehension of existing and creation of new knowledge created through research, which requires evidence. Yet, in business, it is easy to confuse experience, evidence, knowledge, and mastery.
Throughout my DBA journey, I discovered the secret vault of academic knowledge. Unfortunately, much of it is like a foreign language in the business community. My mission is to challenge this status quo, shine the spotlight on the incredible scholars and their work, and help businesses make better and more informed decisions.
What led you to choose Pepperdine Graziadio's DBA program?
The short answer is – for its beauty, values, and intelligence—a lethal combination.
I remember driving by Pepperdine's Malibu campus in 2011 when I first moved to LA. I said to myself; I need to find an excuse to go to this University. It almost felt as if it is a perfectly manicured, luxurious southern California resort. Beauty is especially important to me because it pleases the sense of mind; it motivates me; it places attention to detail, which inspires me to pursue mastery.
My job is to place a guest in the center of everything we do, and I wanted to go to University, which puts the student in the center of their universe. And that is precisely what Pepperdine does. They see the whole person, not just a student who is there for a certain period.
Finally, I was impressed with the DBA program's design and its benefits for previously underserved communities – practitioners who want to pursue in-depth knowledge. I looked at many PhD programs, and most applications required students to pretty much pause their careers on hold. I knew there must be a better way to combine practice and academia where both sectors benefit.
What influenced your dissertation, and what was your process?
My professional experience primarily influenced my dissertation topic. I worked for luxury brands my entire career and have noticed a discrepancy between how luxury marketers and experience designers position luxury brands and how customers want to experience it. For instance, in the luxury hospitality industry, it is almost paradoxical that the service standards are dictated by the outside rating agencies that award four and five stars and diamonds, rather than the customers themselves. The creators of these service standards are often professionals within the industry, not the true luxury consumers. Furthermore, such agencies do not invest in consumer research, nor do they validate mandated service standards with the end-user. This practice, as you can imagine, can derail businesses. It is much easier to be standards-focused and evaluated based on yes or no criteria than customer-focused.
Hence, my dissertation motivation originated with acknowledging that we know very little about true luxury consumers and their evolving behaviors and needs.
What is the one takeaway you'd like someone to understand from your dissertation?
I hope my dissertation inspires businesses to explore alternative approaches to marketing and consider the deployment of relationship-based tactics, which I predict will be even more critical in the post COVID world. Unlike traditional marketing, which focuses on single sales and looks at customers as market segments and spreadsheets, relationship marketing focuses on customer retention, seeks to treat each customer as a unique individual, and places very high commitment to service levels. While relationship marketing has been around for a while, it has not been as popular in the United States. There are many reasons why, but probably the most important one is that relationship marketing is challenging to quantify, especially in terms of the ROI. I genuinely hope my dissertation will support Albert Einstein's profound quote: "Not everything that can be counted counts and not everything that counts can be counted."
How has your career benefited from being part of the program?
Tremendously. Besides the fact that my research interest is directly connected to my previous and current work experience, I am amazed at how much access to various academic theories helps my day to day work. The beauty of my research is so close to my work that I apply the learnings right away.
What are your plans for the future after completing the DBA?
There are so many! Here are my top three:
Firstly, I want to continue to do research and deepen my expertise. With the research toolkit provided by the DBA program, I feel well-positioned to tackle some other essential issues my dissertation did not cover.
Secondly, I would like to write a book based on the findings of my dissertation. I am still unsure what the book will be about, but I am getting more clarity every day. I am learning a lot about the business of publishing and exploring the options of what is the best approach.
Third, I would like to take some of the findings from my dissertation and create a business. The first thing that comes to the forefront is the concept of philanthropy and how it has changed over the years. Given that Americans contributed more than $400 billion to philanthropic causes in 2018 is a very encouraging fact; however, my research thus far indicates significant shifts in this field. I am passionate about providing equal access to education and animal welfare; hence I hope to apply some of the findings to help such causes.
How will the DBA experience help you in your future personal or professional plans?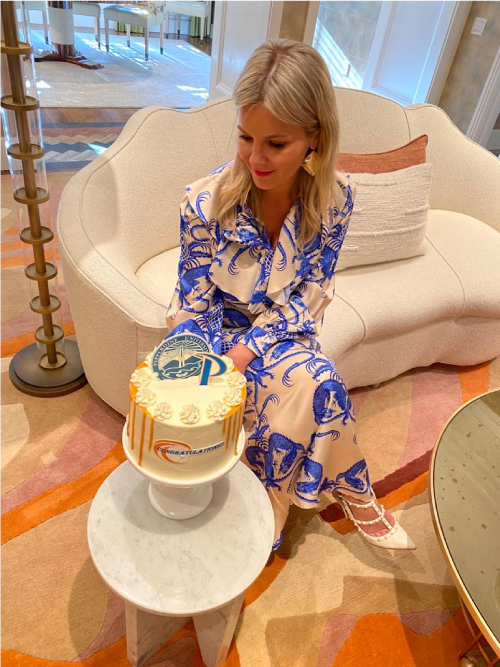 There are many valuable parts of the DBA journey. Possibly the most precious asset is the incredible relationships I was able to create. Many faculty members became mentors and role models. They selflessly share knowledge, expertise, and wisdom. This is not something that can be found often in the business world. Business leaders often hold on to knowledge as it gives them a sense of power and control. In academia, it is almost the opposite. Sharing knowledge is empowering for both parties.
Individuals in my cohort became remarkably close friends. I think some will become future co-authors and business partners. The doctoral training profoundly changes one's perspective on the world and makes you think differently. Yet, not many people in one's circle can keep up with your growth and expansion of the mind; hence sharing your challenges and opportunities with someone who speaks "your language" is extremely valuable.
Finally, the individuals I met or got to know better on my research journey. I chose a qualitative research design by conducting semi-structured interviews. A bit more than halfway through, I created relationships with 40 fascinated individuals who showed interest in participation and a passion for my findings and commitment to help me move the research forward.
I believe that personal and professional growth comes from the acquisition of social and cultural capital, nurturing interpersonal relationships, and investment in the new currency founded on principles of appreciation, gratitude, and reciprocity.