Pepperdine Graziadio Announces First Doctor of Business Administration Students to Advance to Candidacy
Success is a result of two key principles: focus and effort. Today, Pepperdine Graziadio is honored to announce the first two students, from the inaugural cohort of the Executive Doctor of Business Administration (DBA) program, to advance to candidacy. We would like to congratulate Sharifa Batts and Ana Brant, as the first students to achieve this accomplishment through the approval of their dissertation research proposal.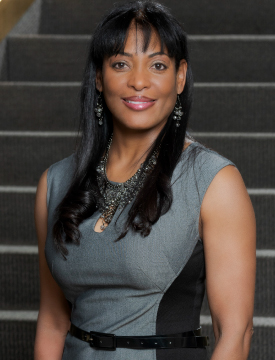 Sharifa Batts, director of safety at Ports America, oversees the company's safety programs and provides strategic guidance and professional expertise to the business units. With over 20 years at Ports America, Sharifa has extensive experience in project and people management, and business unit collaboration to drive efficiency and compliance with Ports America's goals and objectives. Wanting to serve as a role model for her daughters, granddaughters and underrepresented groups, Sharifa completed her MBA at Pepperdine Graziadio in August 2017 and immediately enrolled in the Fall 2017 DBA program.
Sharifa wrote her dissertation on the "Social and Human Capital Contributions of Diverse Board Members," where she conducted qualitative exploratory case-based methods of observing six company boards and interviewing 40 board members. Sharifa empirically explored how, and to what extent diverse board members contribute to organizational outcomes and the impact of their human and social capital. The DBA dissertation committee consisted of Pepperdine Graziadio's very own Dr. Cristina Gibson and Dr. Bobbi Thomason, as well as Dr. Felton Williams, Board President of Long Beach Unified School District.
---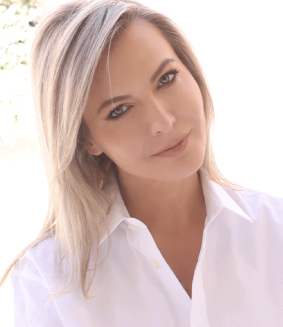 Ana Brant, global director of guest research and an experience designer for a luxury hotel, researches consumer culture, relationship marketing and cultural capital. Passionate about education and serving as a spokesperson on customer-centric cultures, Ana was eager to enroll in Graziadio's DBA program and learn how to create knowledge through research. Through her DBA journey, Ana discovered the secret vault of academic knowledge and how often the business community overlooks this valuable asset. Ana plans to shine a spotlight on incredible scholars and their research to help businesses make better and more informed decisions.
Ana wrote her dissertation on "Self-Presentation of Cultural Capital" and observed how the ultra-high net worth individuals are unique from other consumer groups and identify what role marketing plays in their consideration of business use. Her dissertation aims to expand literature and theories concerning consumer cultures and cultural capital and practice in terms of relationship marketing required to maximize the socio-economic impact. The DBA dissertation committee consisted of Pepperdine Graziadio's very own Dr. Cristina Gibson and Dr. Bobbi Thomason, as well as Dr. Kathy LaTour from Cornell University.

Pepperdine Graziadio launched the Executive Doctor of Business Administration program in 2017 and is the only AACSB accredited executive doctorate business program in the Western U.S. region. The program is designed for executives who want to leverage specialized knowledge and deep insights they acquire through an applied dissertation project to continue their professional career paths. Students present their research ideas, in-process projects, and final papers to peers, faculty, and alumni at an annual DBA conference.