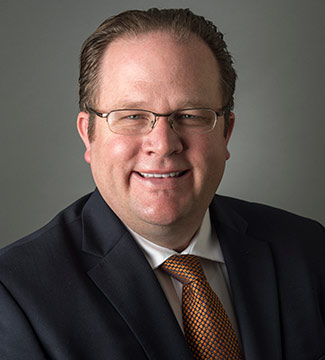 David Smith, PhD
Associate Professor of Economics
Associate Provost for Online Programs
Graziadio Business School
Biography
Dr. David M. Smith serves as Associate Professor of Economics at the Pepperdine Graziadio Business School. He has had the privilege of working at Pepperdine for over 20 years. And over these years, Dr. Smith has taught over 1,000 graduate and undergraduate students. In addition to his work as a teacher, he has served in numerous leadership posts at Pepperdine. His role include, Department Chair, Senior Associate Dean, and most recently, serving as the 8th Dean of the Graziadio Business School.
Prior to obtaining his doctorate in economics, Dr. Smith worked for seven years as a manager in the insurance industry. His economic expertise includes the areas of compensation analysis, data loss, and analysis of specific labor markets. He has consulted for several industries. His specializations are focused in the legal and financial services, technology, medical, and non-profit sectors. With extensive experience in both academia and business, he aims to translate the complexity of economics into the language of business with succinct clarity.
Dr. Smith is active in service to Association to Advance Collegiate Schools of Business (AACSB), the international accrediting body for business schools. He serves as a peer reviewer and mentor. And in the past, he has served as chair of the steering committee for the Associate Dean's Affinity Group.
As a labor economist with an applied focus, Dr. Smith has published numerous articles. These articles have appeared in both academic and practitioner journals. His research on credit unions has been used in arguments before the U.S. Supreme Court as well as in state legislative hearings. Dr. Smith has also served as an expert commentator on economic issues for various news media. Some of them include CNN, the London Times, Los Angeles Times, Baltimore Sun, USA Today, the New York Times, and the Investor's Business Daily. He received his bachelor's degree from Wheaton College in Illinois, and his master's and doctoral degrees in economics from Michigan State University.
Education
Ph.D. in Economics, Michigan State University, Lansing, MI

MA, Michigan State University, Lansing, MI

BA in Economics, Wheaton College, Wheaton, IL


"How Online and Hybrid Programs Can Be Used to Reform Curricula," with Owen P. Hall, Jr., pp. 208-218, in Hybrid Learning and Continuing Education, Lecture Notes in Computer Science, Cheung, S.K.S.; Fong, J.; Fong, W.; Wang, F.L.; Kwok, L.-F. (Eds.), Volume 8038, 2013.
"Commercial Lending During the Crisis: Credit Unions vs. Banks," pp. 1-21, Madison, Wisconsin, Filene Research Institute, 2012.
"Withstanding a Financial Firestorm: Credit Unions vs. Banks," with Stephen Woodbury, pp. 1-13, Madison, Wisconsin, Filene Research Institute, 2010.
"Senior Home Ownership Shifts in the United States: Will they have an economic impact?" with Valadez, Ray International Journal of Global Business Development, 2(1), (2009)168-178.
"Filene Executive Reports: 10 Research Findings with Strategic Implications for Credit Unions," with Karen Goncalves, pp. 1-35, Madison, Wisconsin, Filene Research Institute, 2007.
"Gender Pay Differences Among Highly Skilled Workers: The Market for Veterinarians," in Earn More, Move Up, Jennifer Keil, editor. St. Paul, Minnesota: Center for Economic Progress and Prism Publishing, 2006.
"Pay and Productivity Differences Between Male and Female Veterinarians." Industrial and Labor Relations Review 55, (April 2002): 493-511.
John Nicks Memorial Service Award, awarded by the faculty of the Graziadio School of Pepperdine University, 2003 and 2016.
Most Innovative Paper Award, National Business and Economics Society, 2012.
Outstanding Professor, Pepperdine MBA class of 2000, awarded 2010.