Howard A. White Award for Teaching Excellence
Center for Teaching and Learning Excellence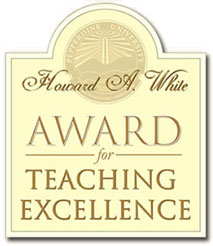 The Howard A. White Award for Teaching Excellence recognizes outstanding teachers who embody the Pepperdine University commitment to excellence.
This award especially honors:
teachers who inspire, stimulate, challenge, and motivate their students

teachers who develop in students the ability to think critically and creatively about the world

teachers who instill in their students a lifelong love of learning.
About the Howard A. White Award
The award is named for the fifth president of Pepperdine University, Dr. Howard A. White. During a career at Pepperdine that spanned almost 30 years, Dr. White was an effective history professor, a respected scholar, a gifted administrator, and a faithful steward of the University's mission. His life's work at Pepperdine as a teacher, scholar, and administrator exemplifies the commitment of the University and its faculty to students and to teaching and learning.
The awards are divided into two categories. Category one consists of full-time faculty members who have served at Pepperdine for more than six years or who are tenured. Their award includes a $3,000 stipend. Category two consists of full-time faculty who have served Pepperdine less than six years and who are not tenured. Their award includes a $2,000 stipend.
We invite you to learn more about the Graziadio Business School's deserving faculty recipients of the Howard A. White Award for Teaching Excellence.
Past Recipients
2017 Honorees
Category One
Owen Hall - Graziadio Business School
Jack McManus - Graduate School of Education and Psychology
Victoria Schwartz - School of Law
Ted McAllister - School of Public Policy
James White - Seaver College
Theresa de los Santos - Seaver College
Category Two
Natasha Thaper-Olmos - Graduate School of Education and Psychology
Mary Holden - Seaver College
2016 Honorees
Category One
John Buckingham - Graziadio School of Business and Managment
Doreen Shanahan - Graziadio School of Business and Managment
Paul Sparks - Graduate School of Education and Psychology
Grant Nelson - School of Law
Dan Rodriguez - Seaver College
Paul Contino - Seaver College
Category Two
Robert Lee - Graziadio Business School
Jeff Schultz - Seaver College
2015 Honorees
Category One
Ken Ko - Graziadio School of Business and Managment
June Schmieder-Ramirez - Graduate School of Education and Psychology
Steven Schultz - School of Law
Don Hancock - Seaver College
Brian Newman - Seaver College
Donna Nofziger - Plank Seaver College
Category Two
Darren Good - Graziadio Business School
Ben Postlethwaite - Seaver College
2014 Honorees
Category One
David Levy - Graduate School of Education and Psychology
Kristine Knaplund - School of Law
James Prieger - School of Public Policy
Gary Selby - Seaver College
Cynthia Colburn - Seaver College
Category Two
William Arnold - Seaver College
Bernice Ledbetter - Graziadio Business School
2013 Honorees
Pepperdine hosted its annual Howard A. White Awards for Teaching Excellence ceremony October 4, during the University Faculty Conference. Eight Pepperdine professors received the honor, including Mark Chun, Larry Cox and Paul Gift of the Graziadio Business School. The award is bestowed on respected scholars who develop in students the ability to think critically and creatively about the world, and faithful Pepperdine stewards who instill in their students a lifelong love of learning.
Director of the Center for Applied Research
Associate Professor of Information Systems
"I believe that education and learning is a lifelong journey; it is not just about completing a class or earning a grade. I always remind my students that academics should not be focused on GPA or going through the necessary steps to complete a class. Rather, education should be focused on understanding and mastering the learning process and to obtain as many tools or inspirations that they can obtain while in the classroom. I believe that the classroom is an opportunity for the students to be challenged and to develop skills or values that they may not already possess. For example, I propose the 'Step Up, Step Down' concept in my class. If a student is shy and does not normally like to speak in class, I ask that they step up and to practice engaging the class more; if a student feels that they speak too much, I challenge them to step down and to practice listening, which allows others to speak up more. It is my hope that what I teach in class is a springboard to a lifetime learning opportunity."
Associate Professor of Entrepreneurship
"I strive to bring as many entrepreneurs into my classrooms each term as possible. Placing such 'subjects' at the center of the learning environment focuses our attention on the 'subject' of entrepreneurship in a unique and vivid way. Each entrepreneur is different, and yet we are able to discern commonalities and universal principles. Their successes are inspiring and their failures are instructive. They reinforce the course content and add spontaneity to the environment. As panelists, they add 'reality' to the feedback provided to the students. Since spring of 2009, over 200 entrepreneurs/business leaders have spoken or served on panels in my entrepreneurship classes."
Associate Professor of Economics
"I try to help students discover that, at its core, economics is about helping people live better lives. If they have an interest in helping people then they need to be interested in these powerful ideas. The people they help could be themselves and their families, employees of their company, their customers, citizens of their home country, residents of poor, developing countries, or people anywhere in the world in which they have never met. Unfortunately, the world provides many examples of good intentions gone awry and bad incentives leading to undesirable outcomes. These serve as motivating examples and learning experiences in the classroom. The goal is to discover how to apply rigorous economic analysis to real-life phenomena of the day and see where it takes us. My hope is that it shows students how practical and relevant economics is every single day, how misunderstood it is by many people, and how the tools of economics can be used to both positively and negatively affect the lives and living conditions of billions of people."
2012 Honorees
Professor of Decision Science
"I believe that students will learn only as much as the teacher expects of them. As such, I expect much of my students, but do so in what I hope is an exceedingly reverent classroom environment, where intellectual risk-taking is encouraged and where virtually any question can be asked. I believe that students have the right to expect much of the teacher as well. As such, I make every effort to be well-prepared for each class session and I use extraordinary care when evaluating student performance. Finally, I believe that students have the desire and a right to know something about me, personally. To this end, I host students in my home, I share my personal faith inside and outside of the classroom, and I make an effort to participate in as many student-oriented, extra-curricular activities as possible.
I need to do more than transmit knowledge; I need to inspire the "mathematical imagination" within my students. To accomplish this, I use a mix of proven teaching methodologies including lecture, case/experiential exercises, and shared inquiry. Further, I have discovered that these methodologies work best when everyone is involved. I therefore learn the names of my students as quickly as possible, and I regularly call upon each student by name (at least two or three times in each class session)."
Practitioner Faculty of Accounting and Finance
"Although teaching is clearly a dynamic and complicated process, much less clear are the underlying factors that both make the teaching process unique and differentiate successful teaching engagements from other experiences.
From my perspective, to teach is (at least in part) to effect change through specific content and prescribed activities. If an instructor is not changing students, the individual is not teaching, even if that instructor prepares handouts, delivers long lectures, etc. At a minimum, this change means effecting in the student an understanding that was not present beforehand, whereas a truly high quality teaching / learning experience occurs when the process actually results in students striving independently beyond the mere course requirements to learn what is around the corner, so to speak, despite potential for some unpleasant encounters along the way."
2011 Honorees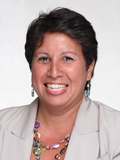 Professor of Information Systems and Technology Management
Director of the Center for Teaching and Learning Excellence
"Creativity and fun are essential elements of experiential and applied learning. The zen master, Socrates, and even the "wise man" or shaman are models of teaching I've studied and sometimes incorporate in the classroom. I think there is much to be learned from the fool or court jester as a role model as well. For one thing, encouraging laughter creates a relaxing environment and we all learn more when we are relaxed. The connections to each other and the material are easier when we are having fun. Sometimes I will take on a persona, do a crazy skit, show a short funny video, or highlight funny elements of our discussions. I also encourage them to not take themselves so seriously by focusing on real priorities as part of their own personal and professional development. This approach is risky, and by taking on this risk, students are taught to do the same. Taking risks builds confidence. Risk is required for discovery (as is failure). I encourage my students to fail, and I endeavor to create an environment in which they can "fail early and fail often." We talk about failure as an essential element of learning and they are given space to practice it. I expect a lot from my students as reflected in their grades, feedback and assessment."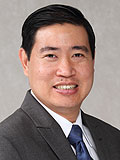 Assistant Professor of Finance
"Not everyone has a passion for teaching. I am blessed with the enjoyment of teaching and the opportunity to interact with students during their learning experience at Pepperdine University ... Being passionate implies that I truly care about each student's learning process. I have a moral obligation to let each student know her/his strengths and what they can do to improve both academic performance and personal growth ... I learn each student's name within the first week and try to understand their personality, emotion, traits, habits, and study strategies. I encourage students to come see me during and outside of my office hours to discuss their questions about the class lectures in addition to their personal and professional aspirations. I go above and beyond the call of duty as a teacher to make sure that each student receives my personal attention, encouragement, guidance, and direction that allows her/him to increase her/his intellectual curiosity about the subject that I am teaching."
2010 Honorees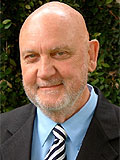 Professor of Behavioral Science
"Within the classroom, I endeavor to involve both the linear and non-linear aspects of thinking and action. This comes in part from my personal experience as a challenged learner from elementary school through most of my undergraduate classes. I am convinced that pragmatic application of the subject matter gives strong support to the learning process.
Although I do not often discuss this in class, I am convinced that God has purpose in each of our lives. If I reflect back on my forty years as a Pepperdine professor, my best teachers have been my students. With some, it is as if God sent them into my class so that I may learn from them. With others, like most students, they have come to learn."
Assistant Professor of Decision Sciences
"At all times during class, even while I'm lecturing, I try to be observant of each individual student. Are they struggling? Are they bored? Do they need a few more minutes to complete a computation?
It is tempting, especially if much time was invested in planning a session, to want to adhere to the plan and stay on schedule. However, I think that students are better served if I can stay flexible and adapt my plans to the flow of the class. I want the connection with students to extend beyond the classroom and, in fact, beyond the time they spend in our program. As a teacher, I often think about this connection in terms of stewardship."
2009 Honorees
Professor of Organization and Management
"I'm a believer in experiential education. I have found that when students can experience a theory in action, they absorb the lessons of both the concepts and how those concepts appear in their world.
There is a concept in Organization Development that is framed as the "use of self" when speaking about the consultant. I believe this translates well into the educational realm. This teacher makes a difference by using herself as an instrument of learning. What does that require? It requires me to be curious, to pay attention to new information by attending seminars, reading, listening to other scholars and listening to students."
Professor of Decision Sciences
"Pepperdine's mission and affirmation statements appear in my syllabi and are emphasized in class on a continuous basis. Specifically, my abiding passion is to create a learning environment consisting of academic excellence and value-centered education in which my students prepare for lives of purpose, service and leadership. I believe that a blended  learning approach can best achieve these objectives. In summary, my teaching and learning philosophy is designed to develop positive and supportive attitudes towards oneself and others; to cultivate skills in problem solving and decision making; to formulate an understanding of the interactive and dynamic nature of modern business practice; and to inspire a values-centered approach to leadership and a lifelong commitment to the pursuit of learning and service."
2008 Honorees
Associate Professor of Marketing
"My approach to teaching is based on the belief that an MBA is not as much about learning but about learning how to think. To accomplish this, it is necessary to use multiple methodologies, be flexible, and create a dynamic environment in the classroom that draws from all the resources available to me and the class, especially those contained within the students. I give of myself to the students without expecting anything in return except for them to realize their potential, the limitless possibilities that lay before them, and to make a plan to achieve their newfound goals. When it happens, the bond that we have is beyond words, but it is very special."
Associate Professor of Strategy
"For the past twenty years I have had the good fortune to teach the final course, Strategy, in the MBA program. The course objective is to equip students with core concepts,  frameworks and analytical tools to make better decisions for their firms and themselves. My teaching philosophy is to develop my students' confidence in their ability to apply the concepts and tools they have learned in their MBA program to solve complex management problems."
2007 Honorees
Associate Professor of Finance
"From the first class to the last, we discuss the value of reputation (i.e. integrity). There are
numerous examples of how the financial, product, and labor markets value reputation and what happens to individuals and organizations once their good reputation is called into question or lost. At times we can place a dollar value on reputation; other times we cannot. Nevertheless, a primary lesson in all the courses I teach is that reputation, or integrity, is something that should be nurtured, protected, and valued, regardless of whether or not our actions can be readily observed by others."
Karen Schnietz

, Ph.D.
Associate Professor of Strategy
"I do several things to build a community of learners, all of which are intended to increase students' preparation for and engagement with class. I demand that my students call me by my first name. Since my goal is to have a group-centric experience, not a professor-centric experience, I do not want obvious differences in rank. I am not the font of all wisdom in the classes I am privileged to teach. I also learn every student's name, typically by the second class. Community cannot exist if the members don't know each others' names. Respect and love are not anonymous; they are intensely personal."
Assistant Professor of Information Systems
"My teaching philosophy involves a much broader commitment to the student-teacher
relationship than merely inspiring a desire to learn and providing timely and relevant information about the implications and possibilities created by information technology. I believe that learning best occurs in a context of mutual trust and respect. This implies the usual pedagogical best practices like learning student names, interests, and key life-details; maintaining predictable office hours; timely responses to calls and e-mails; thoughtful feedback on all assignments; and a fair and consistent application of rules to all students. I work hard on these practices and find them a sound foundation of trust and respect."
2006 Honorees
Associate Professor of Business Law
"In the various business law courses at the Graziadio School, I seek to imbue students with a practical, business-oriented view of legal issues. Rather than using the Socratic Method employed in many law school courses, I take a more straightforward approach of explaining legal principles in a particular business-related area. At the same time, though, I make it clear that there often is no absolutely certain right or wrong answer in the law. Thus, I encourage students to see and argue both sides of various legal issues, and to apply the legal principles to real situations, including those at their workplaces."
Professor of Strategy
"I have found that fully employed and executive students respond well to the Socratic approach to teaching. In order to enhance the learning process, students prepare one to two-page papers on all assigned articles that respond to two questions: (1) what is the contribution of the article to strategy?; and (2) what do I "take away" from the article and what is its application to me?
My life has been good. I have been blessed with a wonderful wife and family. I have enjoyed each challenge I have faced in management, in service to the community and in my role with the University."
2005 Honorees
Professor of Economics
"I first walked into the classroom at the age of 23, and knew by the end of that first class meeting that teaching would be a life long passion for me. After almost forty years of  teaching at Pepperdine, I feel as much energy and excitement about teaching as I did the first day I started. For me, the desire to teach comes from within. If a teacher is not inspired, it is most difficult to get students excited to learn. Simple transmitting textbook content is not what I consider effective teaching. Students as whole persons must be considered.
Absolute excellence in teaching is, in my opinion, a concept that can never really be achieved. However, this does not mean that one does not receive a great deal of gratification in trying. The vision of being a teacher who can really make a difference in the lives of students is a great motivator. In sum, my philosophy of teaching is to be committed to teaching my students in a manner that helps them to learn and grow into productive, ethical citizens and hopefully help them achieve the same level of satisfaction in life that I have had at Pepperdine."
Ariff Kachra, Ph.D.
Associate Professor of Strategy
"Coaching is a fundamental theme that underpins my interaction with students. It is my goal in every class to develop a personal relationship with each student. It is common for my students to approach me with real-life problems ranging from complex strategic planning and implementation issues, issues regarding teamwork in the workplace, to personal issues about remuneration, career development, and advancement. It is my belief and conviction that most of what my students really learn in the classroom is personalized and internalized during these one-on-one coaching discussions. As a result, I strive to make myself available to my students as much as possible.
It is my belief that the learning relationship between a student and his/her teacher is like any other personal relationship in that it is a function of reciprocity. It has been my experience that the more you give to someone you care about, the more he/she is willing to give back; the same applies to the learning relationship."
2004 Honoree
William Larson
Professor of Business Law
"After surviving the teaching of my first graduate level class at GSBM (it was SBM then), I resolved to never again be textbook-driven. From that point, I have made my students principals to the class process, research and content, and have made "change" an integral component. As part of that commitment, innovation and creativity have been central to my teaching methodology."