Pepperdine Graziadio Celebrates Women's History Month by Celebrating the Accomplishments of Alumnae Britta Wilson, Marni Bobich, and Rachel Ingel-Champion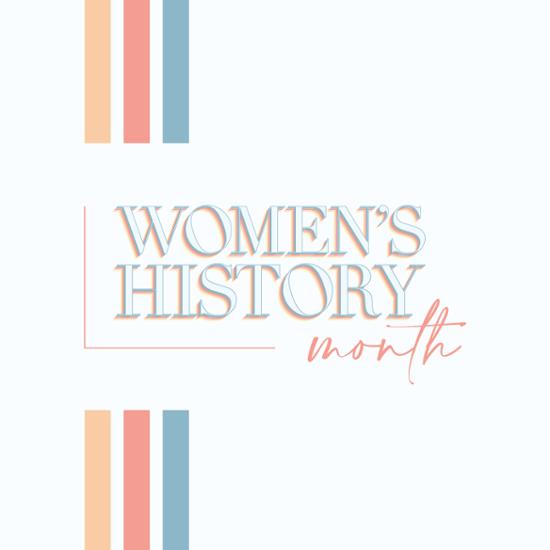 In honor of Women's History Month, Pepperdine Graziadio Business School is proud to recognize and celebrate the accomplishments of three empowering female alumni who are leading executives at nationally renowned organizations. Through their inspiring leadership and dedication to influencing meaningful waves of change, these Graziadio alumni are true representatives of Best for the World Leaders.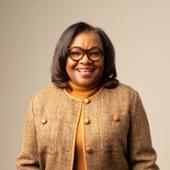 Britta M. Wilson (EdD '16, EMBA '92), Vice President, Inclusion & Outreach at Pixar Animation Studios
"In my current role, we spend a good deal of time discussing how to align our intentions with the opportunity to impact. In retrospect, I believe that the lens from which I view our work was polished for me at Graziadio. The intentionality of alignment against the backdrop of one's values was embedded in my EMBA program and still serves me to this day."
Britta serves as the vice president of inclusion and outreach at Pixar Animation Studios, where she leads the charge to discover, nurture and empower a variety of voices to bring to life universal stories representative of our audiences. Her primary focus is on culturally resonant content, ensuring a culture of belonging and compassionate community service. Prior to her work at Pixar, she served as chief inclusion and diversity officer for Expedia and senior vice president of organization and people at Paramount Pictures. Britta has also held key leadership positions with AON Hewitt and Pepsi/YUM Brands.
Britta is a sought-after speaker, panelist and moderator. Her professional speaking engagements have included conferences like South by Southwest (SxSW) and Indeed Interactive and company-wide keynotes for NFL Network and E&Y. She has been featured in a host of national media outlets - both in print and on television - including MSNBC, Bloomberg, CNBC, The Washington Post, and CNN. She is the recipient of a number of honors and awards including the National Black MBA Association Outstanding MBA of the Year, the LA Lakers/Comerica Women in Business honor, and the Governor's Award for Female Business Owners. She has also served as faculty practitioner at Pepperdine University Graziadio School of Business. Britta has an EdD in Organizational Leadership and an EMBA from Pepperdine University, and a BA from University of California, Los Angeles.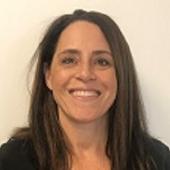 Marni Bobich (MBA '01), Vice President, Human Resources at AEG Presents
"Graziadio's MBA program equipped me with an experience-driven education and the tools I needed to become a thoughtful and effective human resources leader. It serves me so well in my current position at AEG Presents, providing the perspective and expertise that's needed to drive our organization forward."
Marni is the vice president of human resources at AEG Presents, a corporate partner of Pepperdine Graziadio Business School. With over 20 years of human resources, payroll and management experience, Marni is responsible for the development and implementation of effective HR strategies, policies, practices, and administrative systems in the areas of employee relations, talent acquisition, inclusion, diversity, payroll, benefits, organizational development and training, and HR systems for over 10,000 full and part-time employees.
Additionally, Marni serves as the internal business consultant and executive coach for AEG Presents at all levels of the organization including organizational design, performance management, team building, and career development. She also advises on company wide human capital initiatives including employee data management, process improvement, employee surveys, and overall HR strategy.
Marni received her MBA from Pepperdine Graziadio and her BS from Penn State University. She is certified by the HR Certification Institute as a Senior Professional in Human Resources (SPHR) and Global Professional In Human Resources (GPHR) and as a SHRM-SCP through the Society of Human Resources Management.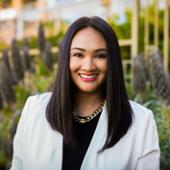 Rachel Ingel-Champion, PhD (MBA '10), Senior Director, Global Talent Practices at Nike
"My time in Graziadio's MBA program gave me the foundations I needed to thrive in my career today - integrating all aspects of an organization to drive strategy, the practice of values-centered leadership, and the importance of networking and human connection. More importantly, I became part of a community of leaders that I am grateful to call friends."
Rachel is a dynamic talent, culture, and organization strategy leader, currently leading global talent practices for NIKE, Inc. Rachel has extensive experience in organization and talent strategy, culture transformation, and leadership development. She draws upon her diversified experiences and education to help organizations realize their potential through the effectiveness of their people, ensuring that both employees and organizations are equipped to thrive in today's rapidly changing environments.
Rachel has worked in a variety of industries including media and entertainment, sporting goods, retail, consumer products, marketing, and mobile telecommunications. She is driven by a demonstrated fervor for human behavior, digital innovation, and the creative arts. Rachel earned a bachelor's degree in psychology and social behavior from the University of California, Irvine, an MBA from Pepperdine Graziadio Business School, and a PhD in industrial-organizational psychology from Alliant International University. In her spare time, Rachel enjoys travel, cooking, and helping others build careers rooted in their passions.