Pepperdine Graziadio Alumnus Robert Kyncl Named CEO of Warner Music Group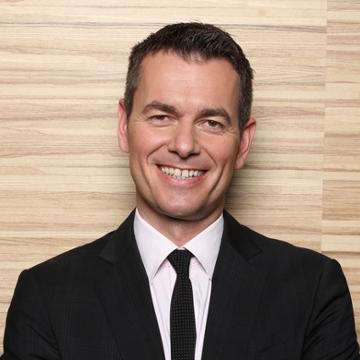 Robert Kyncl (MBA '97) has been appointed Chief Executive Officer of Warner Music Group (WMG), effective January 1, 2023. Kyncl currently serves as chief business officer at YouTube, where he's been instrumental in its phenomenal growth across all platforms. Kyncl will be taking over for WMG CEO Steve Cooper, the longest-running CEO in WMG's history.
Since 2010, Kyncl has played a central role in YouTube's strategy and its impact on entertainment and culture, including overseeing its creative and commercial partnerships, as well as its operations. Kyncl has driven the expansion of YouTube's creator, artist, and media company ecosystem, while helping lead the launch of its paid subscription services, YouTube Music, YouTube Premium, and YouTube TV. Prior to his role at YouTube, Kyncl spent seven years at Netflix, leading the company's widely successful push into streaming film and TV content.
"Music is an incredible creative force, with an unmatched ability to bring emotions, build communities, and propel change. We're just at the beginning of what's possible in recognizing music's true power, value, and reach," Kyncl said in WMG's press release.
Robert Kyncl and his wife Luz run the Kyncl Family Foundation, which provides financial assistance to students from underrepresented communities pursuing STEM degrees. A sought-after speaker on cultural trends and technology, he is the co-author of Streampunks: YouTube and the Rebels Remaking Media. In addition to his MBA from Pepperdine Graziadio, Kyncl earned a BS in international relations from SUNY New Paltz.
Pepperdine Graziadio wishes Robert the best in new role as WMG CEO! Read more about the appointment in WMG's press release.