Pepperdine Graziadio Business School to Honor Distinguished Alumnus Brandi Harleaux (MBA '12) at Summer 2023 Commencement Ceremony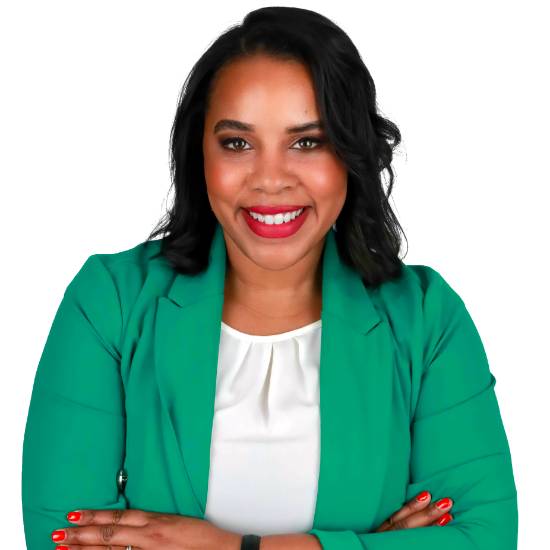 The Pepperdine Graziadio Business School summer 2023 commencement ceremony will take place at Firestone Fieldhouse in Malibu on Saturday, August 12, 2023, at 10:30 AM. The event will feature an address from Distinguished Alumnus recipient Brandi Harleaux (MBA '12). Class of 2021 and Class of 2023 graduate Antonio Gaskin (BSM '21, MBA '23) will deliver the student address.
Harleaux is chief executive officer of South Post Oak Recycling Center in Houston, Texas, where she oversees the responsible, sustainable handling of scrap metal from private, industrial, and governmental clients. She is a sought-after speaker and entrepreneurial expert who openly turns to her personal faith as a guide in her life's work and service.
Previously Harleaux worked at various Fortune 500 companies including Northrop Grumman, Target Corporation, Southern California Edison, and the Walt Disney Company, where she served in leadership roles using her expertise in organizational development and talent management. In 2013 she took the reins at South Post Oak Recycling Center, becoming the second generation to lead the business founded by her parents nearly 30 years ago.
Harleaux has received numerous accolades throughout her career, including the International Rising Star Award from the Houston International Trade Development Council in 2021. This year she received both the Texas Small Business Person of the Year Award and the Greater Houston Women's Chamber Entrepreneur of the Year Award. Harleaux serves on the board at the Institute of Scrap Recycling Industries and chairs the advisory board for Houston's Office of Business Opportunity. In 2022 she joined the Graziadio Board and has been a dedicated leader of the Houston chapter of Pepperdine's Alumni Association since 2016.
Harleaux received her bachelor of science in psychology and business administration from the University of Houston. She earned a master of science in industrial organizational psychology from California State University, San Bernardino, and in 2012 she completed her MBA at the Pepperdine Graziadio Business School.
Gaskin is a director of field operations at Frontier Communications, overseeing operations, community engagement, and market growth while ensuring the reliable provision of broadband internet, video, and telephone services to clients throughout Southern California. Previously Gaskin served in several leadership roles at Verizon, where he trained and directed technician teams; implemented processes to keep pace with an ever-changing technological landscape; and increased productivity, efficiency, service performance, and customer satisfaction.
Gaskin serves on the boards of both the United Cambodian Community and the Long Beach branch of the National Association for the Advancement of Colored People, and he volunteers at the Union Rescue Mission in Downtown Los Angeles. During his time at the Graziadio Business School, Gaskin was active in student life, participating as a student ambassador, an executive mentor to students enrolled in the Bachelor of Science in Management program, and as president of the Black Student Association.
Gaskin received his associate of arts from Marymount California University in 2019, and in 2021 completed his bachelor's degree at the Pepperdine Graziadio Business School. In 2022 he earned associate's degrees in labor studies and interdisciplinary studies from Los Angeles Trade Technical College. He will receive his executive master of business administration from the Graziadio Business School at the 2023 commencement ceremony.
For more information about Pepperdine Graziadio's commencement ceremony, visit the Graziadio Commencement website.