Pepperdine Mourns the Loss of G. Louis Graziadio III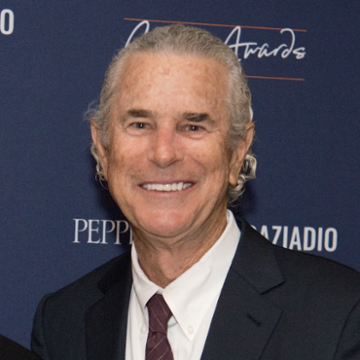 Pepperdine Graziadio is sad to share the passing of G. Louis Graziadio III, son of Pepperdine Graziadio benefactor George L. Graziadio Jr.
Louis Graziadio charted his own course to business success and embodied the same entrepreneurial spirit as his father. Motivated by a promise he made to his father to sustain the family's support for Pepperdine, Louis' engagement with the business school was never greater than in this last year.
Louis Graziadio was the President and Chief Executive Officer of Second Southern Corp., the managing partner of Ginarra Partners, L.L.C., a closely-held California company involved in a wide range of investments and business ventures, and a member of the Graziadio Board. For over 50 years, Louis was active in real estate development, construction, corporate finance, and investment banking with an emphasis on restructuring private and public companies, as well as corporate spin-offs, IPOs, venture capital, and private equity.
Recently, Louis Graziadio shared a sentiment about his service to the Business School, saying, "My father, George Graziadio, believed that hard work makes up for many shortcomings and always told people to smile and to live by "TNT" - today, not tomorrow. I am honored to serve on the Board and help students to go out and make a difference in the world by becoming ethical and entrepreneurial leaders."
Louis Graziadio passed away peacefully on Monday, October 17, 2022. The family will be holding a private service, and in lieu of flowers, donations may be made to the Graziadio Radiology Center at Torrance Memorial Hospital in Torrance.
Notes and cards may be sent to the Family of Louis Graziadio at the Pepperdine Graziadio Dean's Office (6100 Center Drive, Los Angeles, CA 90045).