Pepperdine Graziadio Welcomes Spinnaker Investment Group's CEO Morgan Christen to the Graziadio Board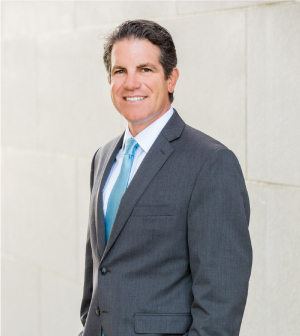 Pepperdine Graziadio Business School has appointed Morgan Christen, CEO of Spinnaker Investment Group, to the Graziadio Board. In addition to serving as CEO, Mr. Christen is also the chief investment officer (CIO) for Spinnaker Investment Group, a privately owned boutique investment firm in Newport Beach. Mr. Christen has more than 27 years of investment management experience and leads the investment committee in building customized portfolio solutions for high-net worth clients. He is also the founder of Signature Resources Capital Management, LLC in Irvine and served as the chief investment officer and portfolio manager in charge of research and asset allocation. Prior to joining Signature, he served as the President of Charterwest Consulting Inc., a money management firm in Newport Beach. Additionally, he acted as the Vice President of Dolphin Securities Inc., a regional broker-dealer, and managed the firms' 30 representatives.
Mr. Christen holds an MBA from Pepperdine Graziadio Business School and a Bachelor's of Science in Finance from the University of Southern California. In addition, he holds the Chartered Financial Analyst (CFA), Certified Financial Planner (CFP®), and Certified Divorce Financial Analyst (CDFA®) designations and served as a board member of the CFA Society of Orange County.