Pepperdine Graziadio Welcomes Paul Smucker Wagstaff to Board of Directors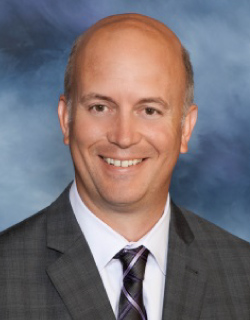 Paul Smucker Wagstaff is a recognized leader in the U.S. Retail Consumer Foods industry. As the co-founder and CEO of Eagle Family Foods, a private equity backed CPG food company based in Richfield, Ohio, Mr. Smucker Wagstaff acquired Eagle Brand Milk from the J.M. Smucker Company. Under Paul's leadership, the Eagle ready-to-eat popcorn brands are the fastest growing popcorn products in the U.S.
"I am forever grateful for the MBA I received from the Graziadio Business School, which helped launch my career in leadership roles in the CPG food industry. Remaining true to the University's motto, 'freely ye received, freely give' I find myself now honored and excited to give back to the school and serve on its distinguished Graziadio Board."
Previously, Paul was president of the J.M. Smucker Company U.S. Retail Consumer Foods Division and led a $2.4 billion business in net sales with over $400 million in profit. Mr. Smucker Wagstaff is known as an agile learner with an intellectual edge, collaborative and skilled at turning around any troubled business.
Mr. Smucker Wagstaff currently serves on the Board of Alphia (pet food manufacturer), Cyprium Partners (middle market private investment firm), and the University of Akron Foundation Board. In the past he served on the J.M. Smucker Board of Directors, Advisory Council for Students in Free Enterprise, the Funders' Committee for The Fund For Our Economic Future, The Healthy Weight Committee Foundation Board of Governors, and The Old Trail School Board of Trustees.