Pepperdine Graziadio Welcomes Alumnus Joshua Taub to the Graziadio Board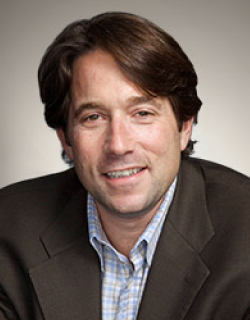 Pepperdine Graziadio Business School is pleased to announce alumnus Joshua Taub (MBA '99) will be joining the Graziadio board.
Taub is the Chief Operating Officer for top video game publisher Activision and currently oversees the company's overall operations, as well as its new initiatives, analytics, and finances. He has held several leadership positions in the video game and consumer products industries for more than two decades, spearheading strategic, brand and commercial initiatives in both international and domestic markets.
Taub joined Activision in 2006 as Vice President of Sales and displayed his strengths through his work on global blockbuster entertainment franchises such as Guitar Hero® and Call of Duty®. Previously, Taub served in leadership roles at Mattel, Inc.
"As an alumnus of Pepperdine Graziadio Business School, I am honored to serve on the Board. I am looking forward to adding a gaming and technology perspective into the Entertainment, Media & Sports MBA concentration, as well as working with and coaching graduate students so they are best prepared for success in their future careers," stated Taub.