Pepperdine Graziadio Welcomes Alumna Brandi Harleaux to the Board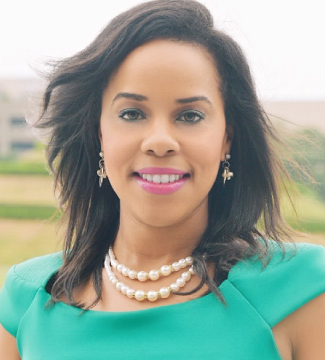 Pepperdine Graziadio is delighted to announce Brandi Harleaux (MBA '12), CEO and second-generation owner of South Post Oaks Recycling Center (SPORC) in Houston, TX, as the newest board member. Harleaux is an award-winning CEO and is dedicated to positively impacting people and the planet. She brings over 25 years of entrepreneurial experience to the board and brings her skills of leading and growing a sustainable business. Harleaux is an innovative leader and speaker on innovating through engaged leadership, resilience, women empowerment, diversity and female entrepreneurship, and how to build and sustain a successful family-owned business.
Prior to becoming CEO of SPORC, Harleaux worked in areas of strategy and organizational development and talent management for Fortune 500 companies such as The Walt Disney Company, Northrop Grumman, Target Corporation, and Southern California Edison. Harleaux was the distinguished recipient of the 2021 Houston International Trade Development Global Seven "International Rising Star" Award, the 2020 Institute of Scrap Recycling Industries (ISRI) Young Executive of the Year Award, and the 2018 Greater Houston Black Chamber Pinnacle Award.
"Business and entrepreneurship are a vehicle that, when led with excellence, can allow one to have a greater impact in life," stated Harleaux.
Harleaux holds a B.S. in Psychology and Business Administration from the University of Houston, an MS in Industrial Organizational Psychology from California State University, an MBA from Pepperdine Graziadio Business School, and holds a certificate in Leadership and Family Transitions from UCLA. In addition, Harleaux is a graduate of the Goldman Sachs 10,000 Small Businesses program, a Windsor Castle Leadership Fellow, and has a certificate in Financial Management for the Family Office from Pepperdine University.