Pepperdine Graziadio Celebrates Asian American, Native Hawaiian, and Pacific Islander Heritage Month by Highlighting Alumni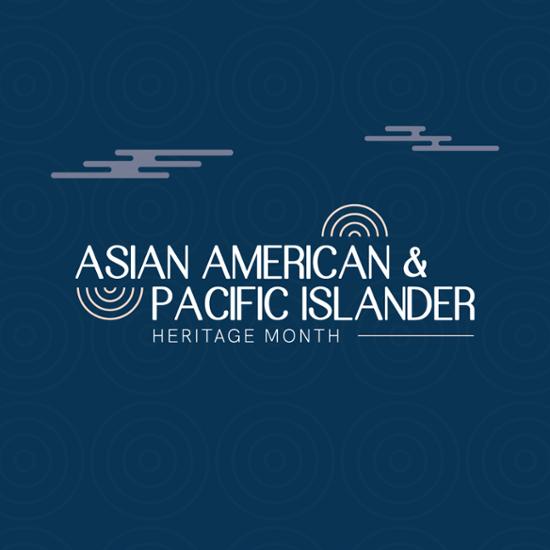 In honor of Asian American, Native Hawaiian, and Pacific Islander Heritage Month, Pepperdine Graziadio recognizes the accomplishments of three Graziadio alums making waves in the community. These individuals demonstrate what it means to be a Best for the World Leader. We celebrate these alumni and their successes as they impact their local, national, and global communities positively.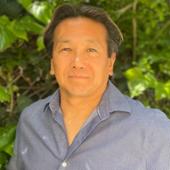 Rick Noguchi (MBA '08), President and CEO of California Humanities
"My MBA gave me the tools necessary for effective management and leadership. While I am excited and honored to have the opportunity to lead California Humanities, I am grateful to Graziadio for preparing me to lead such an important statewide organization, especially when the humanities are needed the most in the U.S. to enhance empathy in individuals and to foster civil discourse."
In May 2023, Rick Noguchi was announced as California Humanities' new president and chief executive officer. Noguchi brings more than 20 years of experience in programming, planning, fundraising, management, and strategic grantmaking in the nonprofit sector to his new role. Prior to California Humanities, Rick served as the chief operating officer at the Japanese American National Museum (JANM) in Los Angeles, where he led the museum's strategic direction and oversaw programs and external relations. Before joining JANM, Noguchi served at the James Irvine and California Community Foundation, where his experience there informed his approach to equitable grantmaking practices.
In addition to his MBA from Pepperdine Graziadio, Noguchi has a master of fine arts degree from Arizona State University.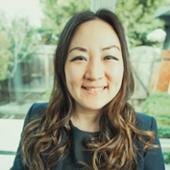 Angela S. Hwang (EMBA '18), CMO at First National Realty Partners
"Earning my MBA from Pepperdine helped me become a more well-rounded and confident executive and has given me a seat at the table. I have always worked in male dominated industries (legal, tech, and private equity), and for me to earn my place, I've had to broaden my horizon beyond just marketing and understand all aspects of the business to stay competitive as a woman, especially a woman of color. My time at Graziadio has done exactly that. The best part? I have built lifelong friendships from my time at Graziadio that I will always be grateful for. We still stay in touch and continue to cheer for each other's growth and success."
Angela S. Hwang serves as chief marketing officer for a premier real estate private equity firm, First National Realty Partners. She is responsible for the firm's marketing strategy and execution of multi-channel, capital-raising marketing campaigns. Beginning her career in legal marketing, Angela worked for several regional and global law firms managing their technology, private investment funds, and real estate practices while supporting their business development efforts. She has worked in major markets, including New York City and Los Angeles, and is currently based in Silicon Valley.
Before joining FNRP, Angela served as the director of marketing and communications at Urban Catalyst, a prominent real estate equity fund manager and development company based in California. There, she led a successful marketing campaign across multiple channels, which directly contributed to more than $150M in raised capital.
Angela has two Bachelor's (Mass Communications and Sociology) from the University of California, Berkeley, and earned her MBA from Pepperdine Graziadio Business School.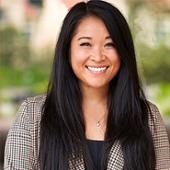 Kaity Iwashita (MBA '23), New Grad, Joining Nike in Summer 2023
"Being a student at Pepperdine Graziadio Business School helped me build up my confidence, create connections with a wide variety of intelligent and ambitious people, and has also given me access to the incredible Graziadio alumni network that I know will benefit my career down the line. As I join Nike this summer, I already have a strong network of people through the alumni network who I know I will be able to lean on as I transition into this role. I'm eternally grateful for the growth and opportunities PGBS has given me."
In spring 2023, Kaity was honored with a George Award for Outstanding Full-time MBA Student; an award granted to recipients who exemplify Graziadio's principles of integrity, stewardship, courage, and compassion while enriching the ever-changing business world through their superior skills and entrepreneurial spirit.
While earning her MBA at Pepperdine Graziadio, she used her two short years at Pepperdine Graziadio Business School to reach her full potential and create a lasting impact on our community. Stepping into a leadership position early with the Graziadio Women's Business Association by joining them as vice president of marketing and communications and later becoming the co-president, Kaity was able to bring her vision for the club to life and engage a variety of stakeholders ranging from students to alumni. Under her leadership and a supportive GWBA executive board, Kaity started a mentorship program with a local high school, bringing the on-ground club meetings back to campus, and created numerous opportunities for students to network across all Graziadio programs.
Growing up, Kaity has always had an interest in sports. She believes every situation is what you make of it. Her dream was to pursue a career at Nike where she could impact people's lives through movement and sport. Last summer, she had the opportunity to intern with Nike's Global Connected Membership team and will be joining the team full-time at World Headquarters in August 2023.