Pepperdine Graziadio Business School Receives Lead Gift from Frank H. Foster to Create the Innovative Legacy Center for Family Business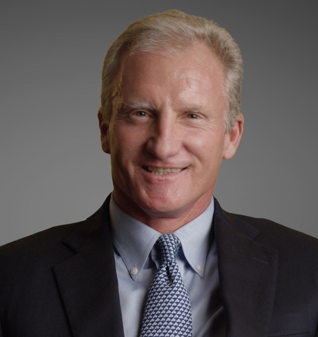 The Pepperdine Graziadio Business School is excited and proud to announce a significant seven-figure investment from Frank H. Foster to create the innovative Legacy Center for Family Business Leadership. Mr. Foster serves as the Chairman of the Hixon family business interests, now in their sixth generation as a family owned business.
Family-owned businesses comprise 90% of all business enterprises in North America. (U.S. Census Bureau). However, only 30% of family businesses make it to a second generation and less than 3% survive to a third generation. In a 2018 study, PWC reported that generational succession is the dominant issue for family businesses. The challenge for families is how to create a next generation of knowledgeable, competent family members whether they work in the business or not.
The mission of the Legacy Center is to be the thought leader in next generation development issues and a valued resource for families and their advisors as they address succession planning and preparation for the generational transition to adult responsibility in the context of a family business. Under the academic direction of Dr. Darren Good, the innovative Legacy Center at the Pepperdine Graziadio School will be the first academic institution to focus on next generation talent development through combining hands-on exposure to venture capital investment practices with applied behavioral and psychological research and practice.
"As a leader of a sixth-generation family business I am deeply aware of the critical importance of succession planning and the challenge of developing the next generation of family members," said Foster. "As in all businesses, talent development is the most important issue. But in a family business it is a difficult and emotionally charged issue and there is a real need for a place for families to get information and for young family members go to acquire the business and personal skills they need in a supportive, understanding and dynamic environment."
A key offering of the Legacy Center will be the Strong Rope program, an innovative yearlong program that offers families a unique way to provide their young family members with the understanding, tools and training to manage the responsibility ahead. The Strong Rope program combines the Hixon family's successful internal training program with renowned Graziadio Business School scholarship and teaching expertise. It will provide fundamental business training, character development and hands-on apprenticeship in a venture capital investment company that builds understanding of investment, innovation and entrepreneurship. This program is targeted at post college age family members and is scheduled to begin in 2021.
"Thanks to the generous support of Frank Foster, the Legacy Center for Family Business Leadership is one step closer to opening its doors," said Deryck J van Rensburg, Dean of the Graziadio Business School. "Pepperdine is a values-based institution that cares deeply about preparing young adults for lives of purpose, service, and leadership. We are excited to extend and tailor this philosophy and practice to the unique needs of the family business community." For more information or to support the project, contact Elizabeth Goldman at Elizabeth.Goldman@pepperdine.edu or visit our website.