Pepperdine Graziadio Business School Continues to Increase in the Rankings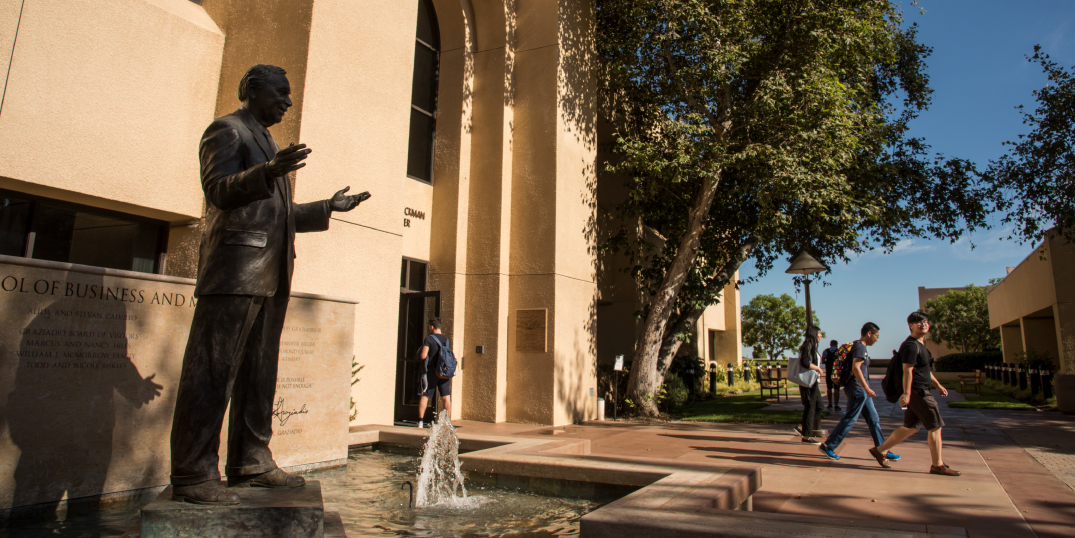 Pepperdine Graziadio Business Schoolcontinues to leap in the rankings, recently climbing to #65 on Bloomberg Businessweek's list of Best Business Schools, a ten-point leap over last year's position of 75.
"Considering there are nearly 2,000 business schools globally, to be ranked in the top 65 sends a clear message to high-achieving professionals that we are delivering positive outcomes, both on-site and online, for our students," said Deryck J. van Rensburg, dean of the Graziadio Business School.
The Graziadio School also ranked no. 13 Bloomberg Businessweek's U.S. list of Best Business Schools in Entrepreneurship and no. 16 on the Global list of Best Business Schools in Entrepreneurship, ranking higher globally and domestically than well-known programs such as University of Chicago's Booth School of Business, University of Pennsylvania's the Wharton School, and Northwestern University's Kellogg School of Management.
The Graziadio School also improved by one position to #14 Best Online MBA on the Princeton Review's list of Best Business Schools, and claimed #7 on Princeton Review's list of the "Greatest Resource for Minority Students" due to Graziadio's diverse student body, supportive campus culture, and significant resources available for minority students.
"The Graziadio School is honored to be named a top business school by both Bloomberg Businessweek and the Princeton Review," notes Van Rensburg. "The continued recognition as one of the country's finest institutions for business education is driven in part by our core values of integrity and innovation, as well as our desire to shape leaders that drive meaningful, positive change in their global organizations and communities. We are committed to developing Best for the World Leaders who strive not just to be the best, but to do their best on every level."
For more information on the Graziadio School's rankings, read our press release here.