Pepperdine Graziadio Arman Davtyan featured in Comprehensive Article on Personalizing MBA Recruitment in AACSB Accreditation Website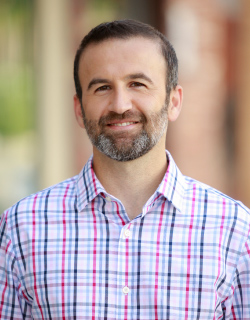 For several years, Pepperdine University's Graziadio Business School in Los Angeles has been working to demonstrate the value of its MBA in real-world terms, by moving toward more comprehensive and nuanced marketing strategies, says Arman Davtyan, Graziadio's assistant dean of enrollment management in a 1,000+ word article from MBA accreditation agency AACSB International (AACSB). The value of a school's MBA is about more than the numbers—it's about the experiences, aspirations, and career satisfaction of a school's graduates. "Everyone has different motivations. For some people, it's not about getting a salary increase—it's about finding meaningful career opportunities where they can be enriched in different ways. There are other human aspects that people have to consider: What makes me happy? What gives me fulfillment?" says Davtyan. The job of admissions and enrollment professionals today is to provide this group with as holistic a view of the MBA as possible. Like many business schools, Graziadio includes profiles of its full-time MBA students on its website, including their academic and career backgrounds before coming to the MBA program, internships they've received after coming into the program, and what their career aspirations are after graduation.
The full article is available on AACSB's website, here.